Review: Hydro Hotel Batu Ferringhi, Penang Part II: Hydro Dinner Buffet (Appetizers & Main Courses)
My stomach was growling when I stepped into Palm Restaurant.
A place prepared for Penang food Bloggers.
Nicely prepared table. You can either have sky juice or rose syrup drink.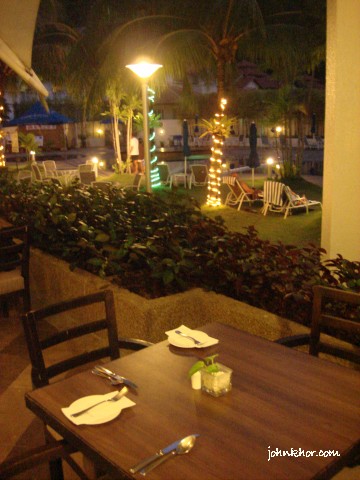 You can also choose to seat outside of the restaurant and have a pool view.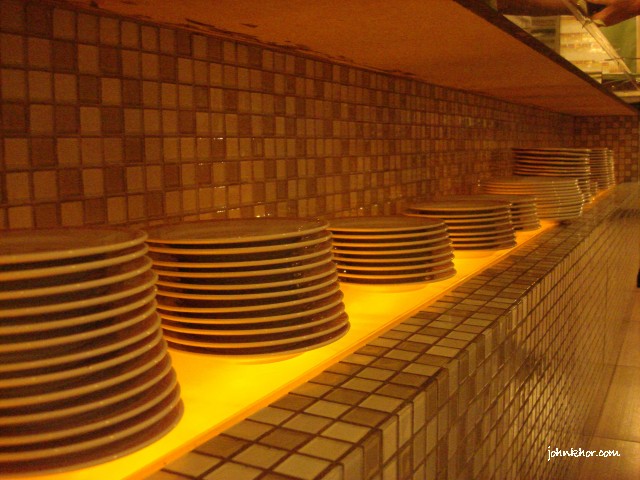 Nice ambience and looked very relaxing and soft. I particularly liked the design above. Looked so cool and funky. If they were to put more fans or some coolers around the restaurant, that would make our dining more comfortable especially when our weather gets hotter.
They serve coffee and tea. A buffet is not complete without a cuppa of coffee or tea.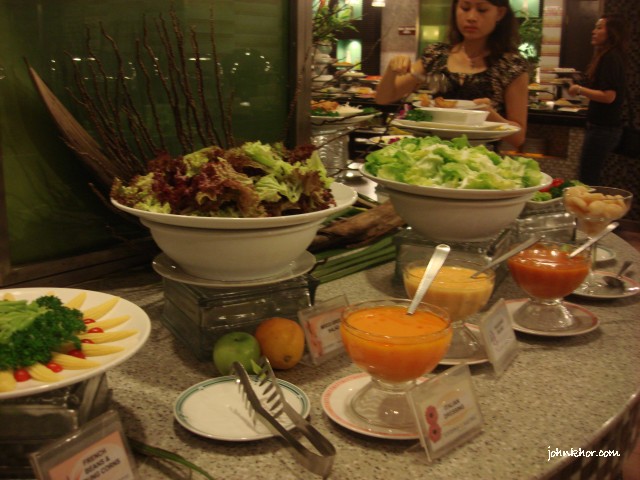 This is their salad bar. Offering all kinds of salad and appetizers and sauces. Very beautifully done.
Cream of Mushroom. They even serve mushroom soup. Quite nice.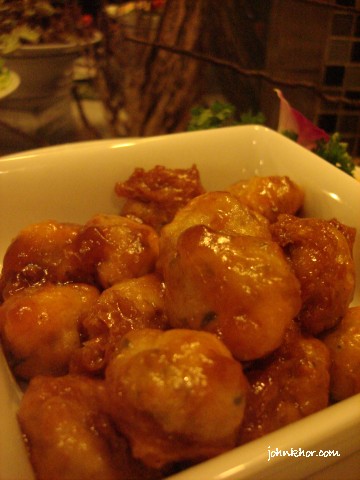 This is a must try dish. I forgot its name but it's very good.
Butter Vegetables. Quite nice.
Baked Tomatoes with Herb Bearnaise. Quite special.
Some tofu with minced meat. I forgot its name already. Very sorry.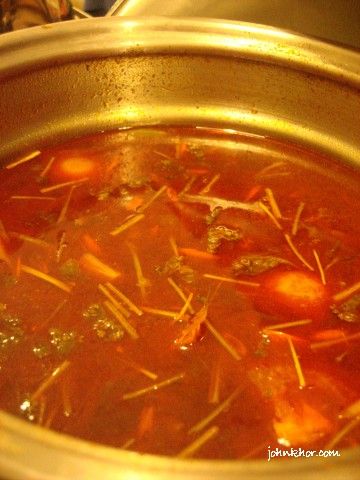 Tom Yam Soup. Quite spicy but very exciting to the taste buds.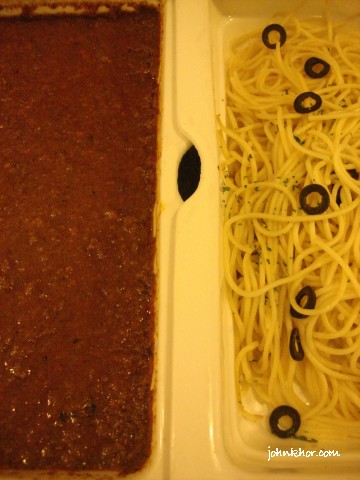 Spagetthi & Bolognaise. I still prefer them ala-carte. The spagetthi will be soft enough. Still, it's a good thing they have it. So, that the Italians can have a cure for their homesickness.
Cabbage Roll. This is a must try. Very nice and special.
Lala with Ginger Sauce.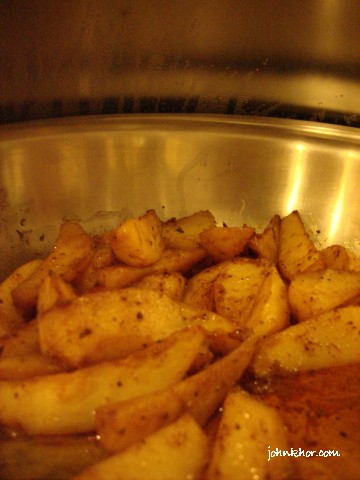 Roasted Potatoes with Onions and Herb. This is nice.
Corn on Cob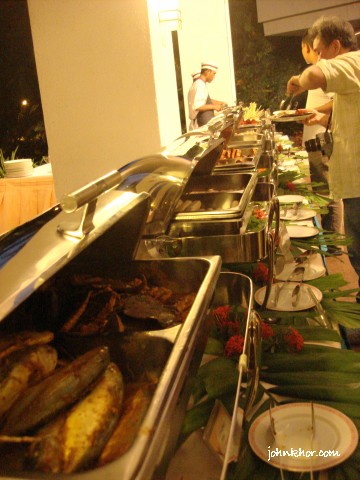 They have a BBQ section hidden at a corner of the restaurant.
My personal favorite. Chicken satay and their peanut gravy. Superb. And it's quite expensive outside. RM0.50-RM0.60 per stick.
All kinds of seafoods and meats are served.
The chefs are so serious. Are they in the Iron Chef competition? Come on, chill!
My take. All of them are nice.
Spagetthi bolognaise. Quite nice. It would be nicer if the spagetthi is softer.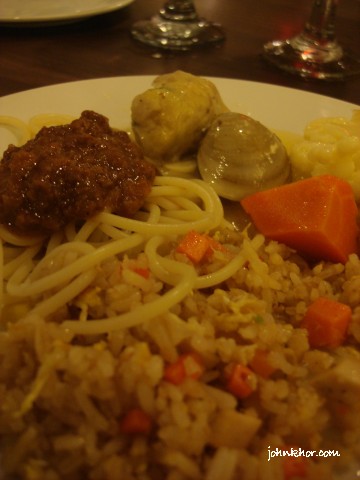 After the long photo-taking session, it's time to fill my stomach. Yummy!!!
After the appetizers and main courses, now it's time for my favorite, the desserts! Wait for my next post on the desserts and my conclusion. I need to split the review into a few post because it's very long and has a lot of photos.
What's your say?