Switch Epic Giveaway 2015!!!
What do you feel if you stand a chance to win a 21-inch iMac, a 11-inch Macbook Air, an iPad Air 2 and iPhone 6 by just spending a minimum of RM100? That will be #EPIC right? A study room complete with #Apple products! Well, dream no more.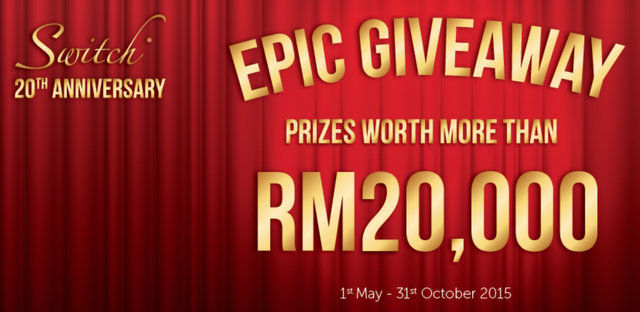 Celebrating its 20th anniversary, Switch, a trade name owned by CG Computers Sdn Bhd, will be having Switch Epic Giveaway as an appreciation to its customers who supported them for 20 years in Malaysia. As an Apple Premium Reseller, definitely the giveaway will be Apple products. The prizes are as below: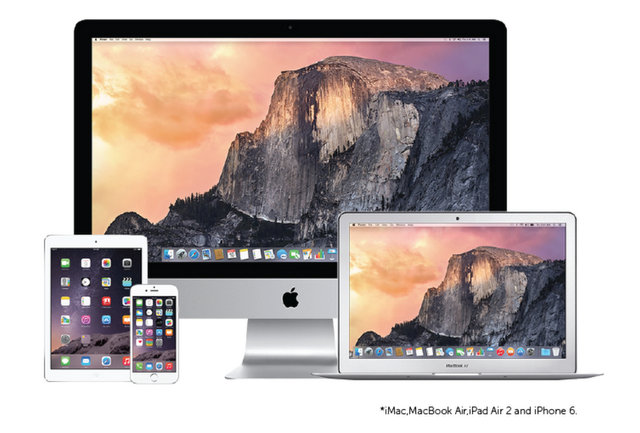 THE GRAND PRIZE X 1 (worth more than RM10,000)
1 X 21-inch iMac (RM3,499)
1 X 11-inch Macbook Air (RM2,499)
1 X iPad Air 2 (RM1,695)
1 X iPhone 6 (RM2,702)
CONSOLATION PRIZES X 4
11-inch MacBook Air (RM3,391)
The mechanics of this giveaway are very simple. Spend and win! ;-P Yup, it is just that simple. The duration is from 1st May 2015 until 31st October 2015. Let johnkhor.com explains further on how to win yourself Apple products. Firstly, you need to spend a minimum of RM100 in any Switch stores nationwide. Each RM100 spent is equivalent to ONE SUBMISSION. After you have paid, a Switcher will help you to register your details and you will need to answer some questions. Your total submission will be displayed for your reference. Hence, to have higher winning chances, you need to purchase more. The products that you purchase are not restricted only to Apple products only but other products in Switch outlets also. The 5 lucky winners will be selected using lucky draw. The winners will be announced in November 2015 and a prize presentation ceremony will be held.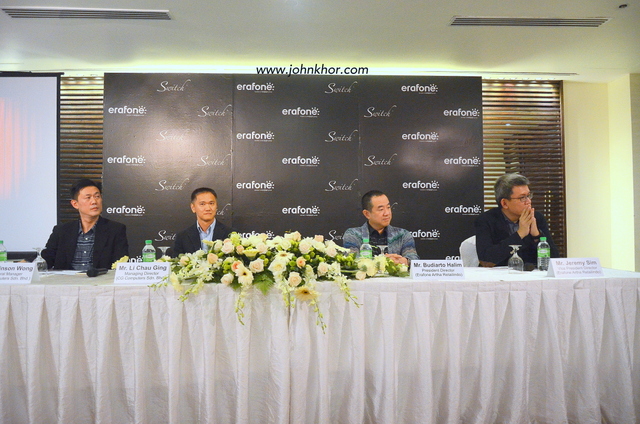 The Switch Epic Giveaway was announced in the press conference at Andaman Grand Ballroom Foyer, Park Royal Hotel on 24th April 2015. The press conference started with the introduction of Erajaya and CG Computers Sdn Bhd.
Next, the MD of CG Computers, Mr Li Chau Ging gave his speech. CG Computers started at his mother's home office at Bukit Mertajam together with his wife, Ms Peggy Tan. Mr Li has been passionate about Apple products since his university days and he felt that there's a need to serve the Apple community in Malaysia. Now, CG Computers has 26 retail outlets all over Malaysia under its trade name, Switch.
Next, Mr Jeremy Sim, the Vice President Director of PT Erafone Artha Retailing, a part of Erajaya Group gave his speech about the future development of Erafone in Malaysia. As some of you may know or may not know, PT Erafone Artha Retailing from Indonesia signed an agreement to acquire 60% stake in CG Computers back in June 2014. PT Erajaya Sawsembada is the leading primary distributor of mobile communication devices from several international brands in Indonesia and operates a large chain of retail outlets in Indonesia. The partnership with CG Computers marked their 1st overseas venture.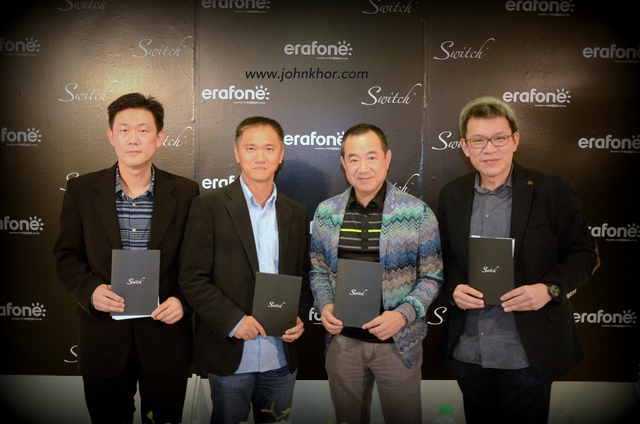 With the new partnership with Erafone, CG Computers embarked to capture non-Apple markets by introducing non-Apple mobile devices; mobile lifestyle devices; app-enabled accessories; and wellness-related devices. These will be sold through a new trade name, UrbanRepublic that combines technology and lifestyle with its upmarket lifestyle-based store that comes with an integrated cafe called UrbanCoffee. Its first UrbanRepublic was opened in Gurney Plaza, Penang in 2014. The second outlet will be opening soon in Queesbay Mall, just opposite to Switch outlet. 🙂
Good luck in the Switch Epic Giveaway, guys and girls.
After the press conference, johnkhor.com was invited to join Switch's annual dinner. Their annual dinner them is Magical Disney and I managed to see many Disney characters. Such a lovely night with great food and awesome company.
Thanks Satkuru, Liyana and Emmilyn for the invite and Switch for hosting us.