Secret Tips of Blogging from Top Bloggers in Nuffnang's First Blogopolis!
Last week, johnkhor.com attended Nuffnang's first Blogpolis in Malaysia, all thanks to Kenny Sia for the free ticket. johnkhor.com was looking forward to this event ever since Nuffnang Australia successful Blogopolis event in Australia.
johnkhor.com was first two earliest bloggers to reach Hotel Concorde after reaching KL at 430am in the morning. Here are the setup of Nuffnang Malaysia's Blogopolis:
Bloggers even have to queue up just for registration!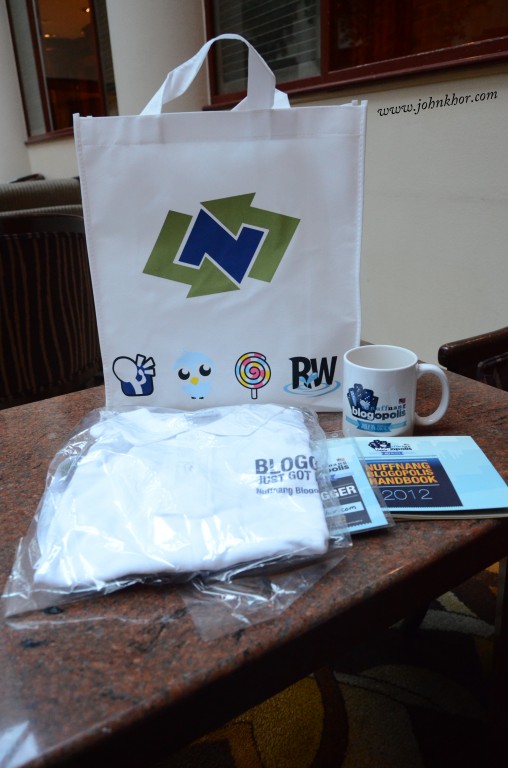 Here are the things that you can get from the goodie bag!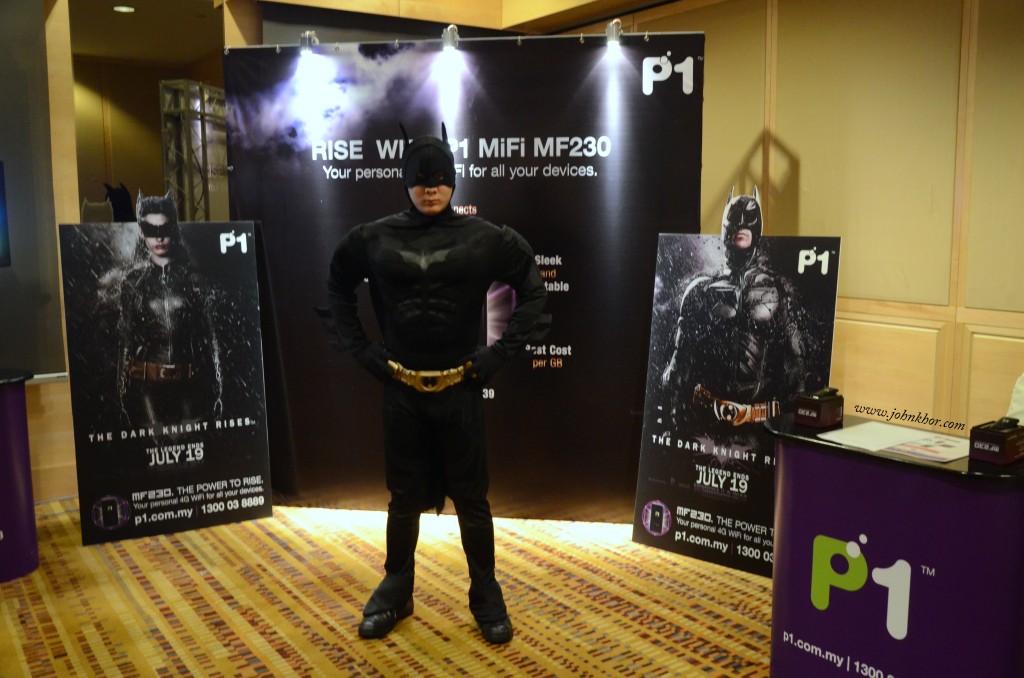 Packet One Networks Sdn Bhd @ P1 is one of the sponsor for Nuffnang Blogopolis Malaysia 2012 and the Dark Knight is here too!
Loved this Tweetdeck feature. Hope to see this feature more in future events.
Here is Nicholas Chay, the country manager of Nuffnang Malaysia with a cheeky look, giving the introduction & welcoming speech for Nuffnang Blogpolis Malaysia 2012 (#NNBMY2012).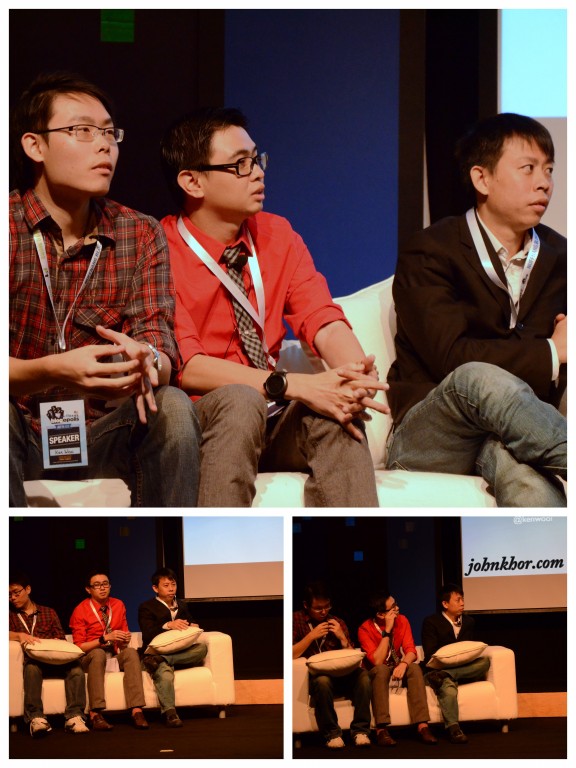 Master Class 1: Idea Sourcing & Content Generation by KY from KYspeaks.com, Lim Chee Wah, the editor of TimeOutKL & Ken Wooi from Kenwooi.com. Ken Wooi talked about addressing local etiquette and using numbers as headline to excite readers. KY loved using straight forward headlines and 'smarter headlines' (which means SEO friendly headlines) to attract readers while Chee Wah stressed on being clear, precise and concise. You need to read more, observe more and go out and experience life to gain more ideas and new content.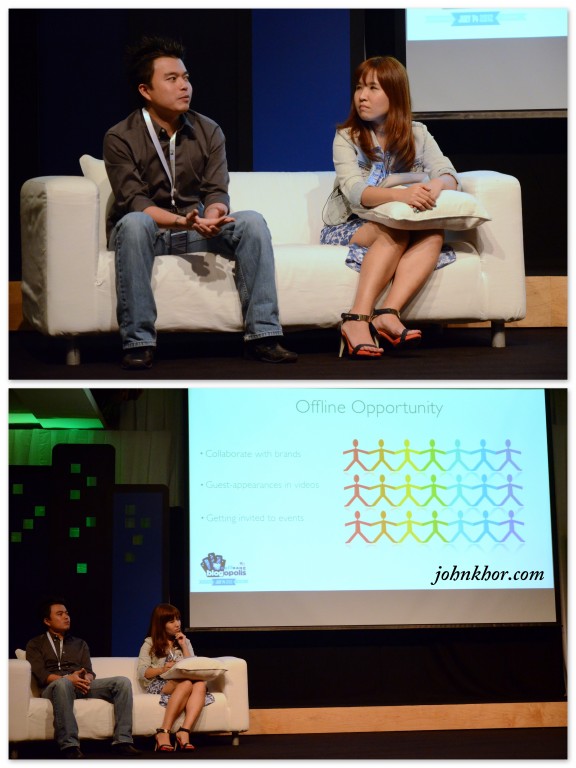 Next in Master Class 2: Opportunities Gained Through Blogging, Huai Bin from sixthseal.com and Hui Wen from revel-in-me.blogspot.com shared about their opportunities gained through their blogging experience. Huai Bin recently just came back from visiting Volkswagen factory in Germany, how cool is that? And Hui Wen was engaged by Dior, Wrangler, TopShop and etc for her blog. One thing that she mentioned that sticks to my mind is 'Think of your blog as your online resume. You never know who will read it.' Indeed. This quote really motivates me a lot.
Eric Cruz, Executive Creative Director from Leo Burnett Malaysia, Firdaus Haris, the Lead Creative Designer for Netccentric and Lionel Chin, the co-founder of Ripplewerkz shared their insights in blog design in Master Class 3: Blog Design 101. Blog design has to be minimalist and fonts used must be high contrast for easy reading. Design VS Content. Loved this debate. I personally thinks that content is more important than design. Finally, Eric mentioned something that everyone agrees, do not put auto-play music in your blog. It's a big No-No.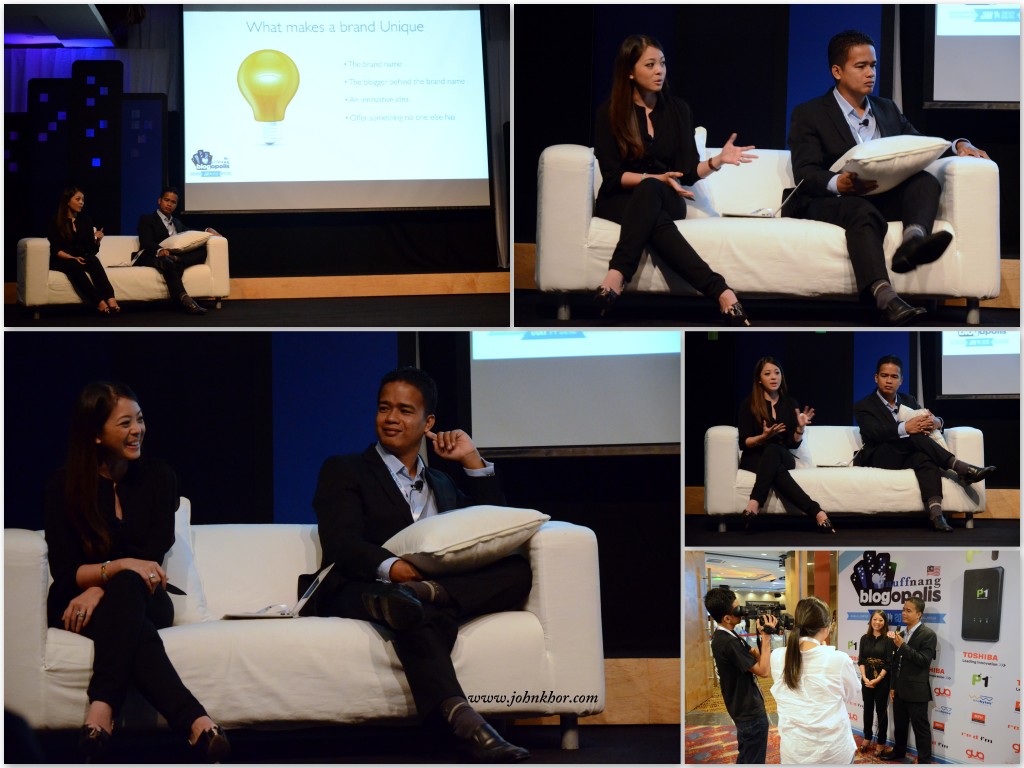 In Master Class 4: Building Your Brand, we have two powerful personalities in the blogging world, Beautiful Nara from beautifulnara.com and Vivy Yusof from proudduck.com talks about branding. Both of them have been known by their brand name instead of their own names. So, when you start blogging, you need to be aware of this fact and try to create your own brand so that your readers can recognize your from thousands of blogs.
johnkhor.com managed to play around with the stickman. 😛 Beautifully done.
After that, Firdaus, the Lead Creative Designer for Netccentric went up the stage to present the new Nuffnang Malaysia website that will be ready in 3 weeks time. It will provide seamless experience between computers and mobile devices. And the whole design will be more user-friendly and looks more contemporary. I personally feel that the rotating pictures of the advertisers quite annoying and luckily they are removing that too. And the whole website does look cooler! Well done, Nuffnang! 🙂
After that, johnkhor.com listened to Carlos Nizam and Sue Anna Joe talked about photography in Master Class 5: Blog Photography 101. Both of them stressed in capturing 'the moments' to produce great photos. And they showed us examples of their work and my mind had been blown away by their photos. Wish one day johnkhor.com can achieve their standard. 🙂 *wishful thinking*
Next, we have the queen of bloggers, Xia Xue in Master Class 6: Finding Your Voice in the Blogosphere. Definitely the right person to talk about this topic. Xia Xue stressed that your opinion matters and do not follow the crowd. She also said that bloggers should not fight with anonymous haters because they have nothing to lose. Good advice indeed because we definitely cannot please everyone especially the border-less world of Internet.
This is the class that I am very interested to listen to which is Master Class 7: The Malaysian Blogopshere by Premesh, CEO of Malaysiakini.com, Timothy Tiah, co-founder of Nuffnang and Kenny Sia, famous blogger. Timothy mentioned that bloggers have come from a long way to reach what bloggers have achieved nowadays and reminded us, bloggers to be appreciative. Premesh also said that traditional media and companies are starting to recognize the power of blogging and online media. Kenny Sia also shared a good concept which is like Pay It Forward, whereby famous bloggers help to aspiring new bloggers by promoting them through social medias or blogs just like how he got famous too. Another thing to note is that Malays are a force to be reckon since Malay-based blogs are getting the most readers in Nuffnang community as mentioned by Timothy. Hmm.. is it time for johnkhor.com to start a Malay blog? 😛 Timothy also mentioned that mobile platform is the next big thing. Need to prepare johnkhor.com's blog to be mobile-friendly.
Lastly in Master Class 8: Using Different Platforms to Optimize Your Blog Traffic, johnkhor.com had a good laugh with the humor of both speakers, Earnest Ng from dontlikethatbro.blogspot.com and Maria Elena from peliks.blogspot.com. Maria Elena was a great speaker with her actions and great sense of humor. johnkhor.com really can't stop laughing. She stressed the importance of YouTube to increase your blog traffic. And Earnest Ng shared with us how using comic as a different kind of way to express your ideas to readers and attract more readers and even make your comic become merchandises to sell. I personally find that comic blogging is a very powerful way to blog. Too bad johnkhor.com does not have artistic cells.\
Through Nuffnang Blogopolis, johnkhor.com gets to meet the people behind many blogs that johnkhor.com reads. *so happy* It's always nice to be able to see in person all the people behind blogs, Twitter or Facebook. Here they are: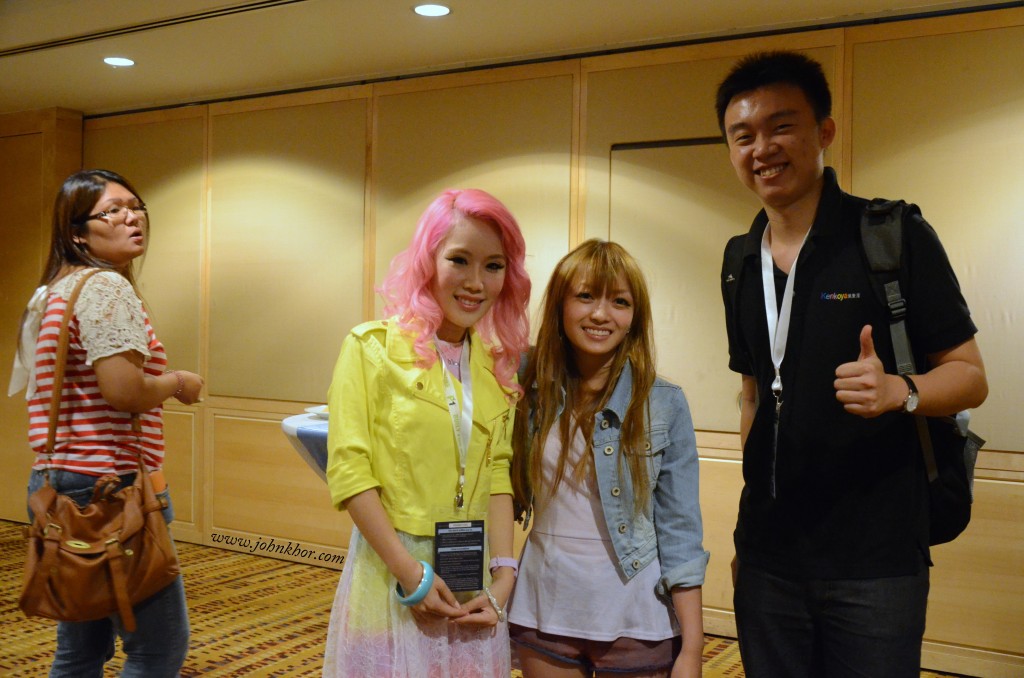 Xia Xue and fourfeetnine!!!
KY, from kyspeaks.com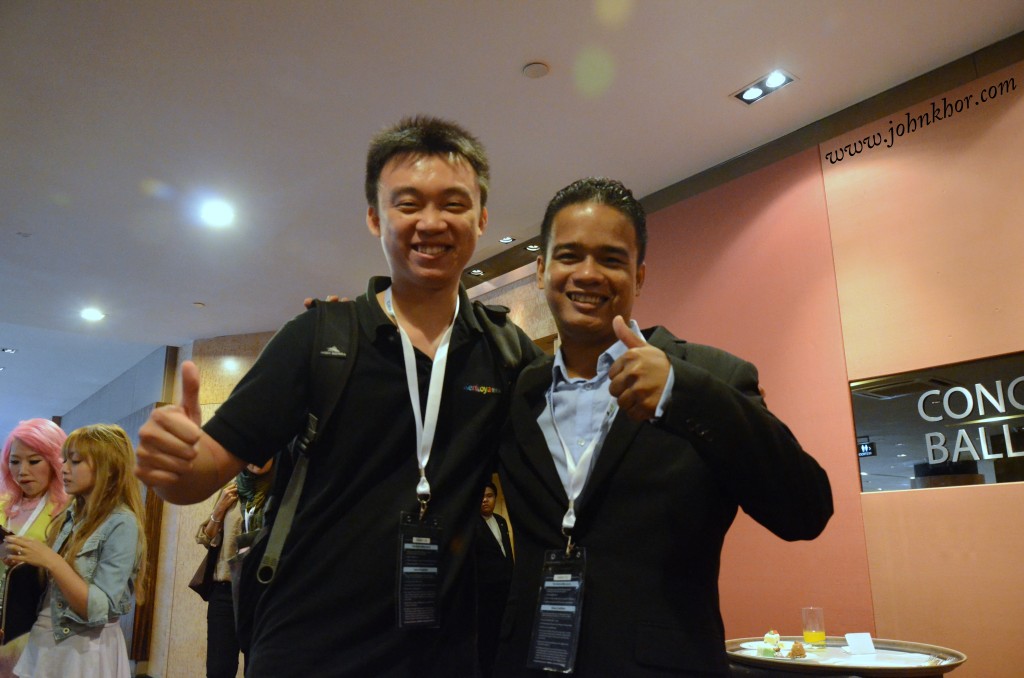 Abang Nara!!!
Huai Bin from sixthseal.com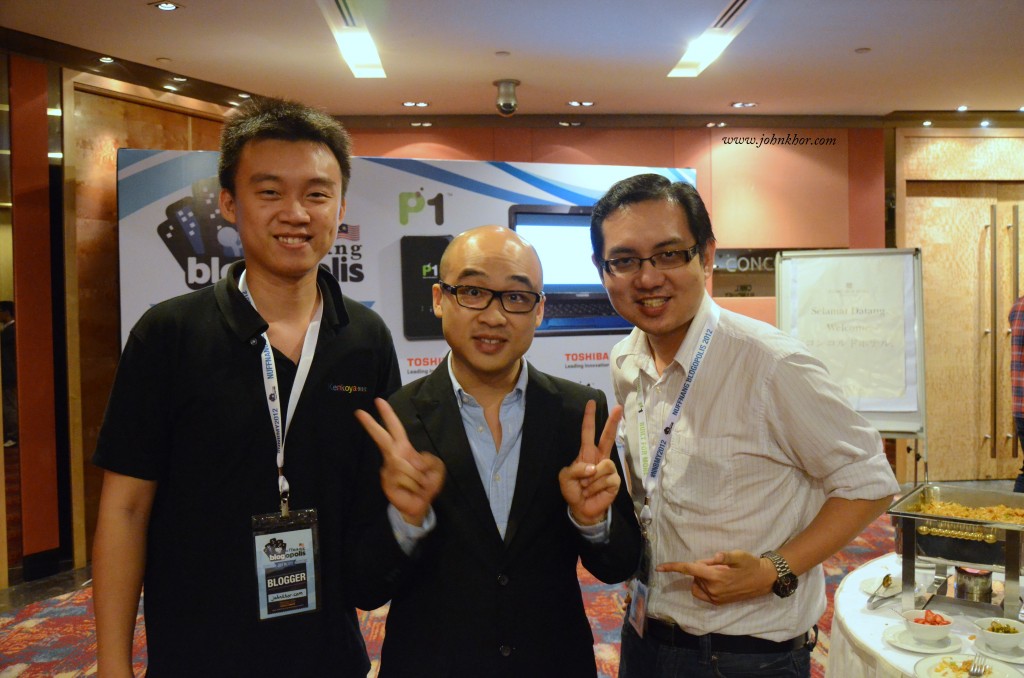 With Nicholas Chay, Country Manager of Nuffnang Malaysia and Issac Tan from issactan.net.
Hui Wen from revel-in-me.blogspot.com.
A new friend I met in NNBMY2012, Koh, a great entrepreneur who runs an online shopping mall at nile.com.my.
Tian Chad from TianChad.com. He is going to represent Malaysia in Samsung Global Bloggers for Olympics 2012. Congratulations to him!!!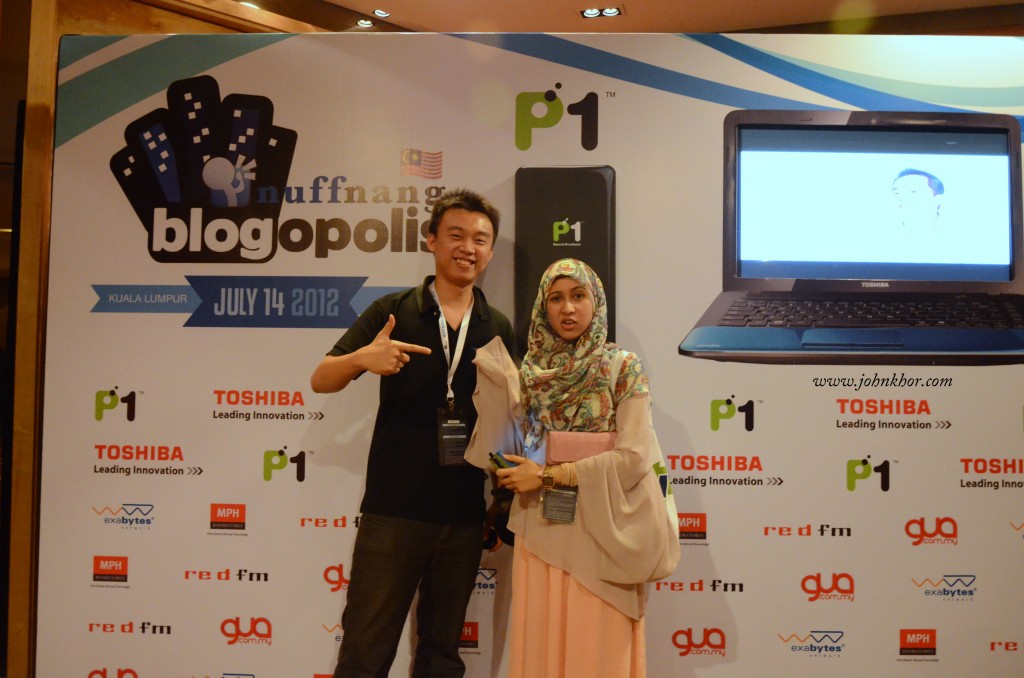 Maria Elena. Damn funny, even when taking photos! 🙂
Too bad that johnkhor.com did not chance to take photos with other bloggers but don't worry, we still have future events to take photos together.
Overall, johnkhor.com really enjoyed the whole event, learnt a great deal and most important, this event inspired me to blog even better and really motivated me a lot. A big shout out for the organizing committee for organizing such an awesome event. They also kept johnkhor.com well-fed with so many coffee breaks and great lunch.
Just a thing to note for future event, johnkhor.com feels that forum type of presentation is not enough. johnkhor.com prefers if each speaker is given a specific time, let's say 15 mins per person to speak their points. That will make their presentation more effective and the speakers will be able to pass their points clearer. If that is done, the whole event will be more successful!
Still, it's really nice that Nuffnang made this event to train us to become better bloggers. Like what Timothy Tiah had said when I had a chance to talk to him, Nuffnang has being organizing so many events such as movies, parties and etc but never done something on training. Way to go.
See you all next time.
 What's your say?