Yes Life for iOS 5 is Available for Download Now!!!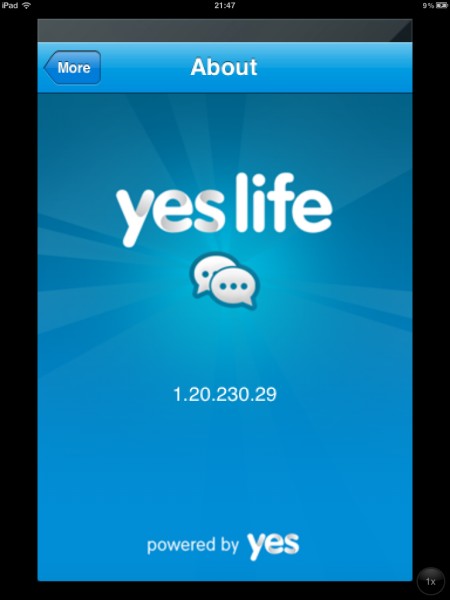 Finally, after waiting for one month plus, the fix for the Yes Life for iOS issues after iOS 5 upgrade is now available.
These are the new features and bug fixes in the Yes Life for iOS upgrade in Apple App Store:
New Features:

Compatible with iOS 5

Call Recording

SMS Delivery Status Notifications

Group SMS up to 30 recipients

Adding new contacts

Yes ID and 018 number display on Dialpad

SMS Forwarding

Bug Fixes:

Improved reliability and performance

Fixed concurrent log in issue

Improved authentication process

Deferred On Net SMS supported

Crash fixes

Sign out gracefully by another Buzz, iOS or Android devices

Improved system log

Cancel button during signing in

+ Other fixes
First impression is that the dialpad design is the same as Yes Life for Android where you can see your Yes ID on the top right corner.
And the best part is the SMS feature that we have been waiting for so long. Now, you can send SMS to multiple people (maximum of 30) at one go instead of sending the same SMS one by one, like the previous Yes Life for iOS.
That's all for now and if you noticed anything different, do leave a comment below.
To download the latest Yes Life for iOS 5, click here.
What's your say?