'iPad HD' to launch together with iPhone 4S/iPhone 5?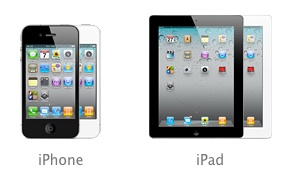 Rumors has been flying around the blogosphere that Apple might launch 'iPad HD', a term coined by This is my next blog during this fall together with iPhone 4S/iPhone 5 and also Pro-level apps.
It is believed that Apple will launch 'iPad HD' with 2048 X 1536 Retina Display to target those professionals in the photography or videography industries. It is also said that Apple will debut iPad-version at least one of its pro-level apps such as Final Cut Pro or Aperture together with the 'iPad HD'.
Below is an excerpt of This is my next blog on iPad HD:
Our sources are saying that not only will there be a newly designed iPhone coming in the fall, but there is going to be a new entry into the iPad family as well. As hard as it might be to believe, the new tablet is said to sport a double resolution screen (2048 x 1536), and will be dubbed the "iPad HD." The idea behind the product is apparently that it will be a "pro" device aimed at a higher end market – folks who work in video and photo production possibly – and will be introduced alongside something like an iPad version of Final Cut or Aperture. This product is specifically said to not be the iPad 3, rather a complimentary piece of the iPad 2 line. Think MacBook and MacBook Pro.
The report also clears another confusion that whether iPhone 4S/iPhone 5 will have the same design as iPhone 4. Apple executives are not too happy with the iPhone 4 design and are planning for a smaller and lighter iPhone. Apple are testing the smaller and lighter design in iPhone 4 enclosure. No wonder it leads to the confusion in the Internet about the design og iPhone 4S/iPhone 5.
Hopefully that the new smaller and lighter iPhone 5 will 'WOW' us! 🙂
What's your say?