Finally, the official launch date for iPhone 5 or iPhone 4S has been CONFIRMED!!!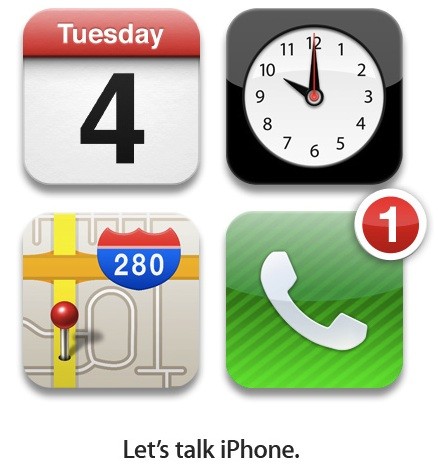 Yeah! Apple had just sent the invitation out to media for the iPhone event slated on 4th October 2011.
The rumor has been confirmed. After waiting and waiting, rumors after rumors, finally, we Apple fans have gotten a solid information on the iPhone 5/iPhone 4S.
Now the bigger question is, will the iPhone launched is iPhone 4S which is just an upgraded iPhone 4 or iPhone 5, a completely redesigned iPhone? Well, we still have 6 days to go before Apple gives us the answer.
For our fellow Malaysians, you might be thinking when will iPhone 5 or iPhone 4S coming to Malaysia. Well, Maxis CEO Sandip Das had publicly announced that Maxis is working very closely with Apple to bring iPhone 5 to Malaysia as soon as possible.
Maxis does have a very close relationship with Apple and they are always the first to bring Apple products into Malaysian market. With the Maxis CEO publicly annnouncing it, we can safely say that iPhone 5 will reach Malaysia before December 2011. It's 1-2 months earlier than what I have predicted. That's good news anyway. 🙂
For those of you who are waiting to get iPhone 5/iPhone 4S, this 4th October 2011 is just launching of the iPhone 5. The sales of iPhone 5 is rumored to be somewhere 14th October 2011 (Friday). Many of Apple Store employees has been blocked from taking holidays starting from 14th October 2011. So, if Maxis CEO is able to do what he said, we will still have to wait until 14th October 2011.
What's your say?