Apple iPad 2 International Markets Launches on March 25th 2011
I know many Malaysians are wondering when will iPad 2 launched in Malaysia. I am also one of them but it seems that iPad 2 will take some time to come to Malaysia. iPad 2 Malaysia… Let's hope that iPad 2 will not have shortage of shipments so that Apple can launch iPad 2 in more countries.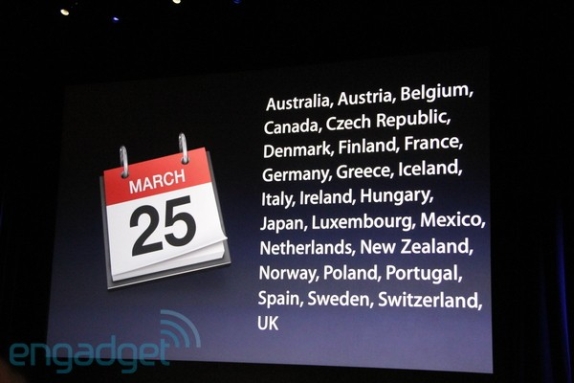 Here's the list of the iPad 2 launches in the international countries. Sadly Malaysia is not in the list.
Australia
Austria
Belgium
Canada
Czech Republic
Denmark
Finland
France
Germany
Greece
Iceland
Italy
Ireland
Hungary
Japan
Luxemborg
Mexico
Netherlands
New Zealand
Norway
Poland
Portugal
Spain
Sweden
Switzerland
UK
Australia, New Zealand and Japan are among the first Asian countries to have iPad 2. *admiring them :-)*
One of the reasons that I have read in the Internet about the late launching of iPad2 in Asian countries like Malaysia, Singapore, India and so on is because of the existence of grey markets. This is really sad.
One blog claims that iPad 2 will be coming to Singapore in two months time which is around May 2011 or June 2011. Another blogger claim that iPad 2 will be launched in Malaysia around July 2011 or August 2011. There's just too much speculation. I really wonder when will iPad 2 comes to Malaysia and Singapore?
Will iPad 2 Malaysia cheaper than other countries just like previous iPad?
What's your say?
Via [SOURCE]