Turn Your Photos into Prints Easily Using Printit App by Tribeup!!!
Have thousands and thousands of photos in your smartphones, your computer hard disk and external hard disks that you rarely view? How long have you touched a printed photo before? Driving to a nearby photo shop is troublesome? With the advancement of technology, many of us prefer to store our memories in soft copy format and have forgotten the excitement and pleasure of having a set of printed photos. Well, these are not problems anymore. Tribeup, a promising Penang startup  has come up with a great solution for this. They call it as Printit.
Printit lets you print the photos that you have in your smartphones using an app that is available in iOS and Android. Just select the photos you want to print, select the size of print, choose the package available, make payment and voila, your printed photos are sent to your doorsteps after a few days. That's a brilliant idea that solves a lot of problems. Moreover, you can take Printit as a leveled up Instax Mini whereby you can edit your photos first and finally print it out.
Here is the list of photo sizes that you can print through Printit and the prices:
Printit products:
MiniSquare (1.9in X 1.9in) – The most loved size of Printit that freezes your sweetest smiles into a small square prints. Extremely suitable for photo wall creation. (RM12 for 20pcs)
MiniWide (1.6in X 2.5in) – Inspired by the old time mini photos for wallets. Bring your family, your loved ones with you everywhere you go. (RM12 for 20pcs)
Square (3.5in X 3.5in) – The most sharable size of Printit photo prints. Square gives a beautiful touch to your beautiful memories makes it the best little gift ever. (RM20 for 10pcs, RM32 for 20pcs; available in glossy photo print and Matt Card print)
Starting from 1st of July 2014, Printit has introduced a new range of sizes. Here is the list of the sizes and the prices of the printed photos:
Printit New Products (Starting 1 July 2014)
SquarePostcard (11.5cm X 13.5cm) & WidePostcard (9.5cm X 18cm) – Create your own postcards with your most fondest memories, and share it to every corner of the world. Let your memories travel extra miles to bring happiness everywhere.
SquarePostcard (5pcs)     RM20 
SquarePostcard (10pcs)   RM35 
SquarePostcard (20pcs)  RM60 
WidePostcard (5pcs)          RM25 
WidePostcard (10pcs)       RM40 
WidePostcard (20pcs)      RM65
MiniBook (8.6cm X 11.6cm, 20 pages) & SquareBook (11.4cm X 14.8cm, 20 pages) – Printit Photobooks works marvelously as a photo stand, too. It can sit on your workdesk (you can change photo every day by flipping it), your hotel room when you travel, and of course, an awesome gift for your loved ones.
George Town Festival Postcards (Available from 1 July to 15 September 2014) – As the Official Merchandize Partner of George Town Festival 2014, we're proud to present you the limited edition GTF'14 Postcards. Available in both sizes, you can create beautiful GTF'14 branded postcards with your beautifully taken photo of the unique, gorgeous, our most loved Penang island.
Here are some of the photos that johnkhor.com has managed to print through Printit using the SquarePostcard size:
The feeling of having your photo on your hand is definitely very very nice. It's like having the masterpiece of your hands after you have painstakingly taken the photo. 😛
The quality of the print is quite good and you can see some parts of the images have glossy effect.
In case you are wondering how the packaging looks like, here are the photos: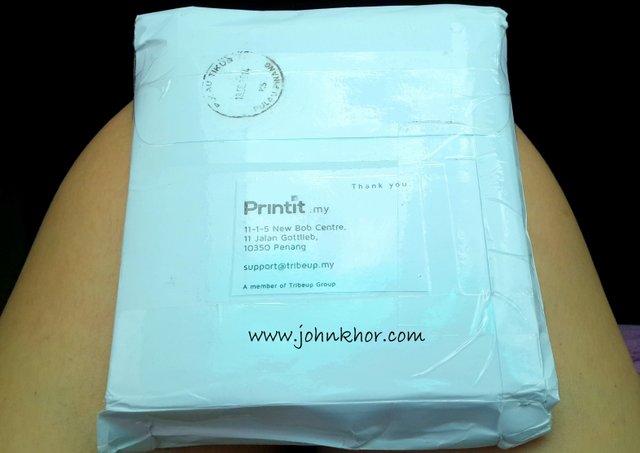 Printit uses registered mail to deliver the printed photos. So, you will be given a tracking number to track your delivery. It usually takes 1-3 days to reach your place if you are in Penang.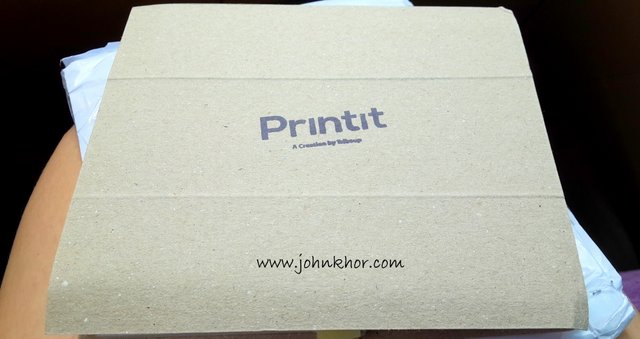 Inside the envelope, there is another cardboard packaging to protect the postcards. That's a thoughtful move by Printit people. 🙂
Here's a good news for all my loyal readers. johnkhor.com will be organizing a RM5 discount voucher giveaway for Printit products. The terms and conditions of this giveaway are very simple. Just like my Facebook Page (www.facebook.com/johnkhortech) and share this post in your Facebook timeline. 10 lucky winners will be picked randomly. Remember to tag my Facebook page in your share and let your share be in 'Public' so that I can see it. The end of this giveaway is 15th July 2014 and the result will be announced on the 16th of July 2014.
Download the Prinit app:
For iOS users: http://bit.ly/iprintit
For Android users: http://bit.ly/aprintit