Nikon D7000 Price in Malaysia!
I have been searching high and low in the Internet for the price of Nikon D7000 for the Malaysian market.
How much are you in Malaysia, baby?
No information at all. *frustation*
I am comtemplating whether should I buy Nikon D90 or Nikon D7000. That question has been bugging me for the past few months.
After attending BlogFest Asia 2010, the pressure to get a better quality camera aka DSLR has become worse.
First, my girlfriend and I have started blogging and we are always facing issues in taking good quality pictures in low light condition. Our current compact camera, Sony DSC N2 can only perform its best during daylight or good lighting condition.
Secondly, it's peer pressure. Many of my new friends all are using DSLR. Even my blogger friends also use DSLR. Whenever we go for food reviews, hotel reviews or products reviews, they will bring out their DSLRs and their lenses. And I will only bring out my point & shoot Sony N2.
Certainly as a partial financial blogger, I will not buy under peer pressure. It's must be based on ROI and the needs. We must practise delayed gratification to become wealthy.
Anyhow, I know that you have seen Nikon D7000 many times in other review websites but let's enjoy it again.
Nikon D7000 Front View.
Nikon D7000 Back View.
Nikon D7000 Left Side View.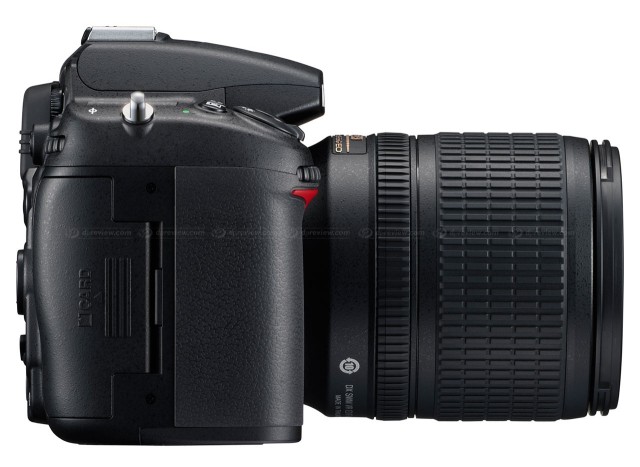 Nikon D7000 Right Side View.
Nikon D7000 Top View. Pictures are courtesy of www.dpreview.com.
Key features:
Nikon DX-format, newly developed 16.2MP CMOS sensor: with expanded sensitivity range, this high-pixel sensor offers outstanding colour and detail for both pictures and movie
New EXPEED 2 image processing: achieves higher image quality, higher speed processing and multiple functions, with lower energy consumption
High ISO (100-6400, extendable up to 25600) sensitivity: offers low noise whilst still providing extremely sharp detail
New 2,016-pixel RGB metering sensor: the high-pixel RGB sensor will enhance the effectiveness of the Scene Recognition System for high-quality images every time
Newly developed AF system featuring 39 focus points including 9 cross-type sensors in the center: delivers superior subject acquisition and tracking performance, so you can achieve the right focus no matter where your subject is on the screen
Glass Pentaprism Viewfinder with approx 100% frame coverage and 0.94x magnification: for the most precise view and focus of any scene
High durability with magnesium alloy top and rear, sealing against dust and moisture: allowing you to shoot with confidence even in the toughest conditions
Full HD D-Movie with AF-F modes and in-camera editing functions to choose the start and end points of your movies and save individual frames as still images. It also supports an external microphone input for quality stereo sound recording
HDMI connectivity: so you can view your images or watch your HDTV movies on a full HD television
Easy access Live View with new Contrast-detect AF modes: face detection with contrast AF is faster and more powerful than ever. Up to 35 people can be detected within approx. 0.08 seconds, even if subjects are not directly looking at the camera. Subject Tracking keeps moving subjects in focus. Normal area AF is recommended for pinpoint focus and wide-area AF for handheld shooting
Durable shutter unit with shutter speed up to 1/8,000: proved by 150,000 cycles of shutter-release testing
Twin SD memory card slots: offer more capacity for saving images, more options for organising your images and videos or extra backup so you can manage your images exactly as you want them.
High Speed Continuous shooting at 6FPS: With approx. 0.05-second release time lag and 6 frames-per-second shooting, you won't miss a moment
Extensive playback functions: including 72-thumbnail display, calendar display and image sorting by date
In-camera retouch functions (retouch menu) including movie editing function and new color sketch
Tone and colour control: Picture Controls lets you set the look and mood of your pictures and movies before you shoot
ViewNX 2 free bundled software, will be bundled with the D7000: It inherits the basic operations of ViewNX whilst providing much enhanced operability, including a refined GUI, and a range of easy-to-use features allowing you to edit photos as well as movies
7.5 cm (3-in.) LCD Monitor:, the approximately 920k-dot TFT LCD monitor has a VGA wide-viewing angle (170°) with reinforced glass so you can immediately see your work in detail
Supports a wide variety of NIKKOR lenses
Rechargeable Li-ion Battery EN-EL15 : intelligent power management to give maximum performance with minimized power usage
Now, I am always checking the price for Nikon D7000 for the Malaysian market. Currently in US, Nikon D7000 price is US$1199 (body only) and US$1499 (with kit lens 18-105mm). In Japan, Nikon D7000 price is RM4600++ (body only) and RM5000++ (with 18-105mm kit lens).
This really intrigues me. The Japanese sells the Japanese at an even higher price than his counterparts. Anybody can enlighten me, please?
Currently in Penang, most camera shops in shopping complexes have no Nikon D90 in stock. The salesperson told me that if I want it, he has to order from Nikon Malaysia. Nikon D90 is selling at RM3300 with kit lens 18-105mm and some freebies.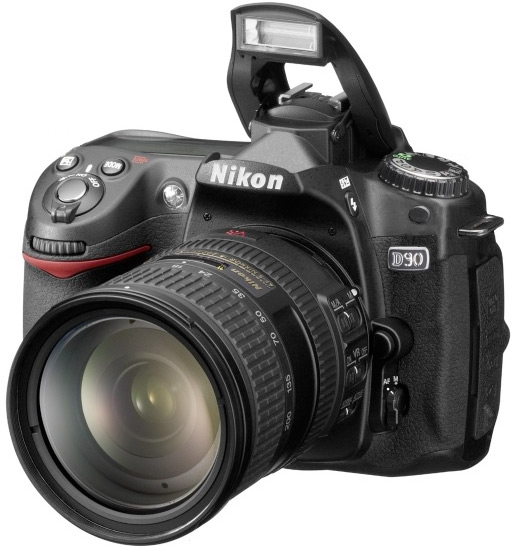 Nikon D90
I have been asking around and most camera shops tell me that Nikon D7000 will be officially launched in Malaysia in late November 2010 or December 2010. Nikon D7000 will come with 18-105mm. Some of them tell me that Nikon D7000 with kit lens 18-105mm price is around RM4600++ and some tells me that it is over RM5000++. I am really confused.
Our ultimatum (my girlfriend and I, of course!) is that if Nikon D7000, with kit lens 18-105mm price is below RM5000, then we will buy. If Nikon D7000, with kit lens 18-105mm price is above RM5000+, then goodbye Nikon D7000 and we will buy Nikon D90.
Nikon Malaysia, please don't sell us using Japan's price and sell us below than US' price.
What's your say?
Updates:
https://www.johnkhor.com/nikon-d7000-2/update-nikon-d7000-price-in-malaysia