McDonald's GCB Burger!
Update: Recently, McDonald's Malaysia decided to reintroduce McDonald's Great Chicken Burger. The price for ala-carte is RM8.30 and RM11.95 for its McValue Set Meal. (correct me if I am wrong, ok?). Nothing to shout about GCB but the Smoky BBQ French Fries is note-worthy. All of you should give it a try. It's like taking Mamee but it's McD's french fries. 😛
After countless advertisements of McDonald's Great Chicken Burger, finally I can't resist it and bought it for dinner with my girlfriend.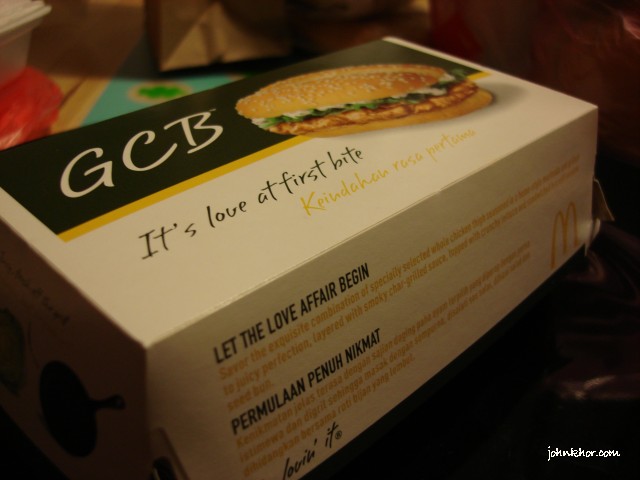 McDonald's GCB Burger!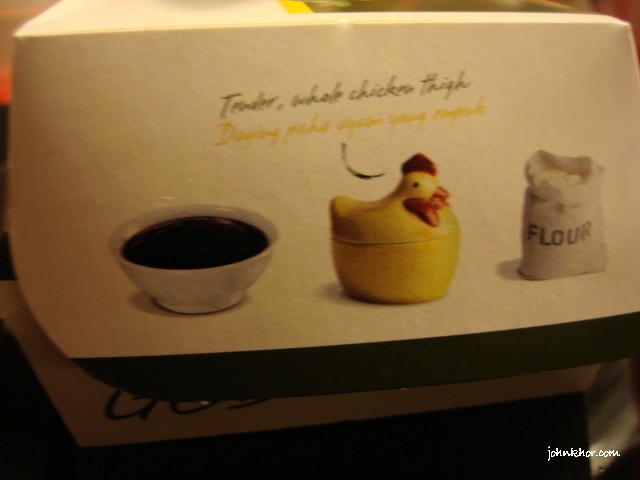 The box McD's GCB is quite cute!
Here comes the GCB Burger!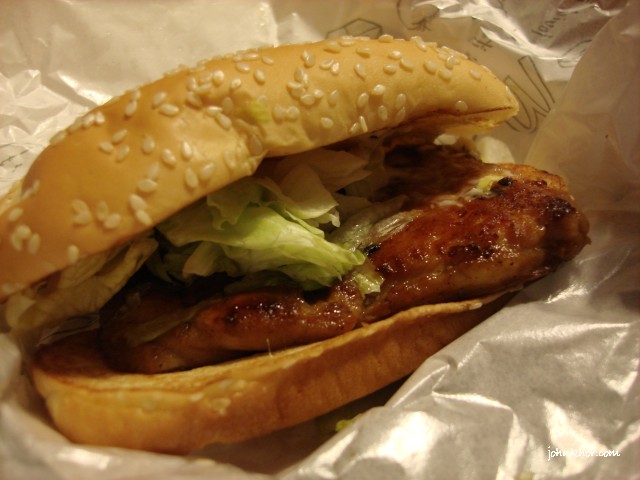 Goodilicious Great Grilled Chicken Burger!
It's gone……
Personally, the burger's good but not worth the money. RM8 ala carte. RM11.50 for regular McValue Meal. Come on, I can have a better food at Harvest In at Irrawaddy Road. I think for the sake of novelty, you can try but I just won't buy it again!
One more thing, the GCB burger is not that big as you see in the advertisement!
McDonald's has gone overboard. Their foods are getting more expensive. There are many other restaurants that can offer better food and drinks, without you queuing up and have to wait for so long standing. What man… Anyhow, that's my 2 cents only. Please share your thoughts!
What's my G for GCB Burger?
It hits my G spot! Haha!