Complimentary Tickets from Aeroline Malaysia/Singapore!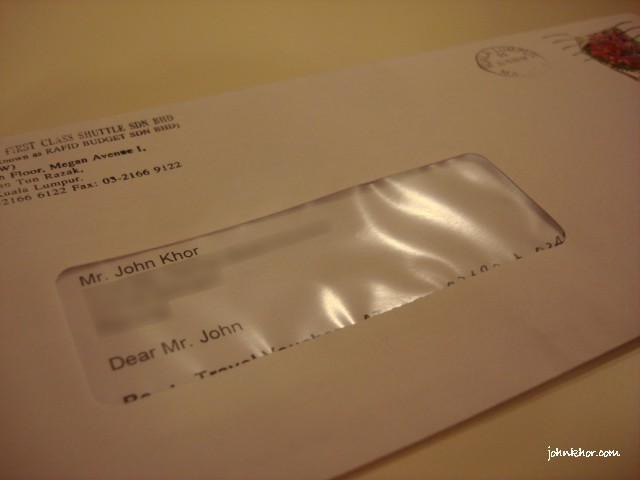 After waiting for around 2 weeks, finally I have received a letter from Aeroline.
Yes. I have received 2 complimentary tickets from Aeroline Malaysia. Thanks a lot Areoline. Special thanks to Jessica from Aeroline for her prompt reply and good customer service.
An apology letter from Aeroline. Bad service for the 1st time is bad, but a good & fast recovery action makes the service better.
The tickets!!! Yeah!!!
As, I have said the Aeroline is the only company which the most tech-savvy in this industry. After I have post my review of my first trip from PG-KL with Aeroline, a representative from Aeroline emailed me and apologized to me and promised me the tickets. I am impressed by their prompt service. Kudos!
Am I sounding like polishing their shoes? Haha… 🙂
As I always say, I will give credit when it's due. I will give Aeroline a second try and will review Aeroline again.
My 1st review of Aeroline PG-KL trip: