3 Reasons That I should Not Buy iPhone 4 & Wait for iPhone 5!!!
To iPhone 4 or to not iPhone 4?
Should I get iPhone 4 or not? I have been thinking about this for the last few weeks ever since the launching of iPhone 4 in Malaysia.
Finally after doing endless researching on pros and cons of iPhone 4 and also the future features of iPhone 5, I have decided not to buy iPhone 4 now. I will wait for iPhone 5.
Certainly you want to know the reasons right? Here are the reasons:
Reason #1: The Antenna Issue
Good way to solve the iPhone 4 antenna issues. Haha. (Credit: gizmodo.com)
It's pretty obvious. The antenna issue is real and we are experiencing it here in Malaysia too. You cannot grip the iPhone 4 with your left hand and it will cause your signal to drop.
Who wants to buy a defect smartphone, right? (We can use a bumper case to solve this problem right? That's what I was thinking until I found out about the glass problem. Read Reason #2)
Reason #2: The iPhone 4 glass casing.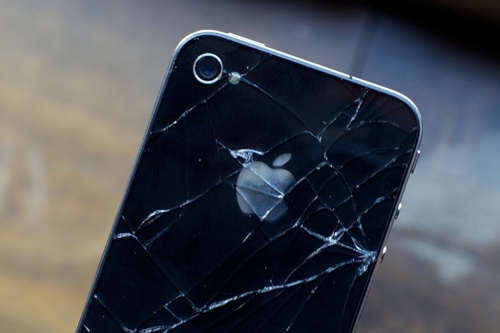 iPhone 4 glass casing is easier to crack compared to iPhone 3GS.
There have been many reports about the iPhone 4 glass breakages. Don't believe it? Try googling it. You will be suprised.
Apple claimed that iPhone 4's glass is 30 times stronger than plastic but many users are saying the opposite. Although the glass material adds more sexiness to the iPhone 4 but, let's face it, glass is definitely easier to break than plastic.
This one got me worried. We might drop our phones accidentally right? Imagine all the trouble to send yout iPhone to service and being billed an  enourmous amount of $$$ to fix this defect, not mentioning about your heartbreak, seeing cracked glass in your iPhone 4 ? This reason severely killed off my desire of buying iPhone 4.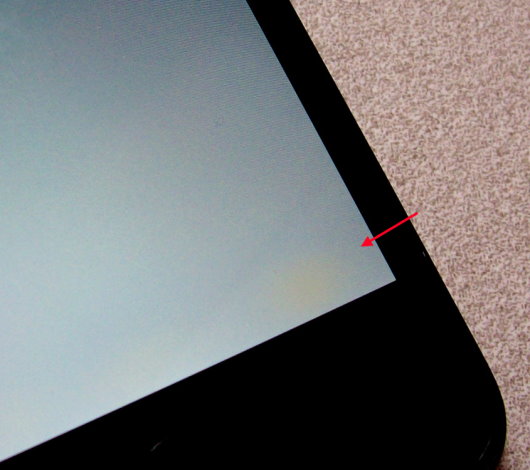 Yellow blob in iPhone 4 screen. Some are even worse.
Another issue is that the yellowing of the front glass screen. After googling it, I found out that the yellowing is just a part of the process of chemical reactions which will wear off after longer usage. This is not a big issue. Should your yellowing does not stop, claim your warranty.
Reason #3: Hardware
The iPhone lacked a few key hardware features that other smartphones are offering like HTC Evo 4G's HDMI Output and mobile WIFI Hotspot & 4.3″ Screen or Motorola Droid X's 8 megapixel camera. The competition is fierce and I hope to see more hardware improvement in iPhone 5.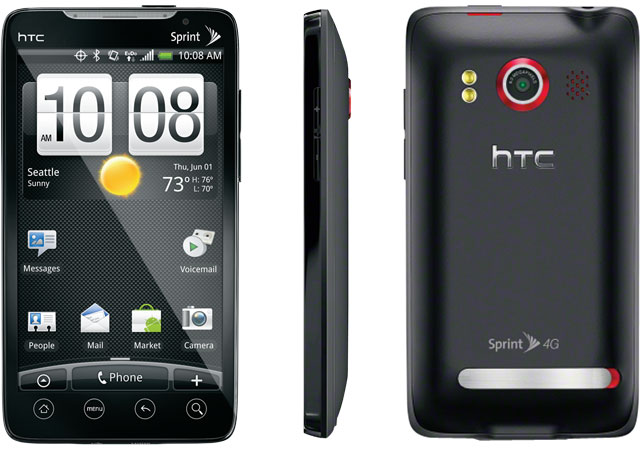 HTC Evo 4G. I'm lovin it!!!
Personally speaking, when I first saw the review of HTC Evo 4G, I was falling for it instead of iPhone. Imagine that you can just play your favorite HD video in your phone by just connecting the HDMI to your TV. How cool is that? And another thing that attracts me the most is the mobile WIFI hotspot functionality, which allows up to eight Wi-Fi enabled devices to share the 4G network. It will certainly saves me a lot of $$$ in terms of data subscriptions. Lastly, the 4.3″ screen and the 8 megapixel camera. It's just too awesome.
Sadly, HTC Evo 4G will take a long long time to come to Malaysia due to the slowness of our Malaysian telco companies to upgrade their technologies. 🙁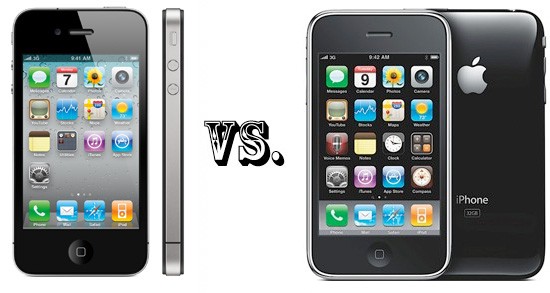 Which is sexier? iPhone 4 or iPhone 3GS? For me, if I can get a combination of both, that will be sexier.
OK. Back to iPhone 4. I still think that iPhone 3GS is sexier than iPhone 4. Hopefully we can see the same or improved design based on iPhone 3GS.
With that, I concluded my reasons of not buying iPhone 4 and I shall wait for iPhone 5.
iPhone 4 is like when Apple started to launch iPhone 2G and iPhone 3G. It's still unstable. After that, Apple released a more stable iPhone which is iPhone 3GS. So hopefully, iPhone 5 will be like iPhone 3GS. Stable but with more software and hardware improvements.
iPhone 5 Design (Courtesy @ designedbyitem.com). This is way sexier than iPhone 4. Hoepfully we can see something like this in iPhone 5.
What's your say? Let me hear it. Leave your comments/reviews about iPhone 4.
To iPhone 4 or not to iPhone 4?
No. It's iPhone 5 or maybe HTC Evo 4G?