2008: Fabian Lim's Internet Marketing Bootcamp Preview @ Evergreen Laurel Hotel, Penang
'Dare to dream. It's all about dreaming and from dreams come great things. If you don't dream, you will never get there.'
Datuk Tony Fernandes, CEO of Air Asia.
Yup, that's the guy who made the airlines so affordable for our Malaysians. Without his dream, we, Malaysian will not be able to enjoy low-cost, high quality air travels. That's why great things come from great dreams…
That's what I've learned from one of the internet marketing seminar that I've attended in Penang.
Fabian Lim's Internet Marketing Bootcamp Preview by Success Resources @ Evergreen Laurel Hotel.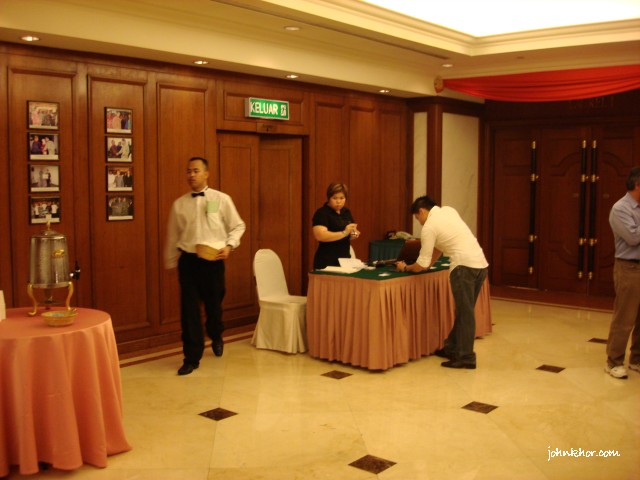 Registering for a better future. better future?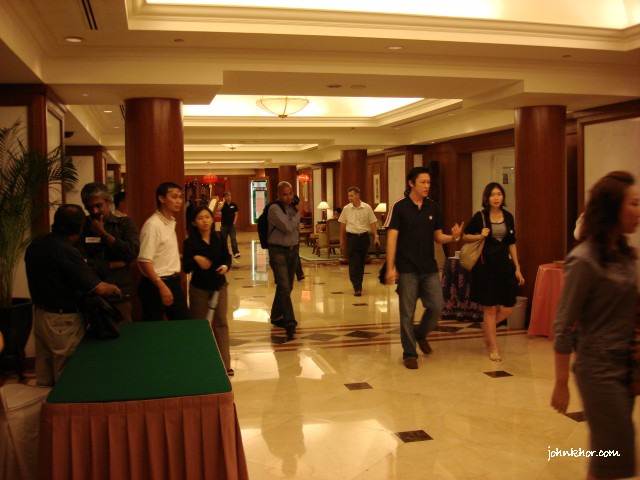 Future Internet Marketing multi-millionaires. =)
A beautiful MC from Success Resources, introducing Fabian Lim, Singapore.
The person who conducted this seminar was Fabian Lim, one of Asia's leading web marketing consultant today.
Fabian Lim, Singapore.
Qualified Google Advertising Professional.
Certified in Advanced Search Engine Marketing.
Top SEO Placement (awarded by Search Engine Workshops).
Creator of AdWords Empire, the most comprehensive AdWords Affiliate Marketing system ever developed.
Author of Keyword Research Mastery and Chief Marketing Officer of TheDowser Keyword Software.
He is currently Chief Executive Officer of Asia Internet Academy, Asia's LARGEST internet training organisation – with staffs and offices in Singapore, Malaysia, Indonesia and Japan.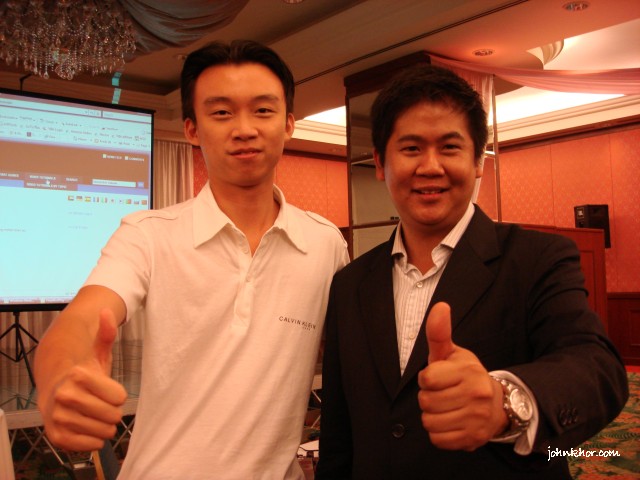 John & Fabian Lim, the Internet Marketing Guru.
He encouraged us to dare to dream for all the great things in this world come from great dreams. So let's dream Great Dreams.
He's is currently holding an airplane license. And he is currently aiming to earn USD$ 1 million to buy his dream airplane. My, my, ain't this dream BIG?
And what's more motivating? If I'm not mistaken, he is just in his early 30s… Can you believe it?
So, it's time for all of us to stop and think and more important to dream again about what kind of lifestyle that we want and how will we achieve it.
That is also why this blog is for. This is the blog for all the wealth creators to meet and discuss on how to increase their wealth from multiple streams of incomes, be it business opportunities, franchise, property, stock options, unit trusts, internet marketing and many more.
Welcome wealth creators…
After listening to him for almost 2 hours++, I'm hooked. Internet Marketing is very happening and I'm not going to miss it. I signed up his course. I'm interested in learning more about wealth creation skills. I'm hopeful to create more stream of passive incomes. And I am also hopeful to meet more people who are interested in wealth creation. Let's make our dreams come true!
Anyone interested to know more or discuss about the Fabian Lim's Internet Marketing Bootcamp, please leave your comments.
P/S: This is one of the 1st few blog posts that I had posted in my blogspot.com blog. This is was on 18 March 2008. Will update about this post later. That's why I moved the post to here.