Review: Pulau Langkawi One Day Trip by Langkawi Nature Discovery Part III: Mangrove Jungles, Cave Adventure & Eagle Watching!!!
OK. Next pit-stop: Mangrove Jungles, Cave Adventure & Eagle Watching!!!
After driving along the roads for a while, we finally reached the mangrove jungles.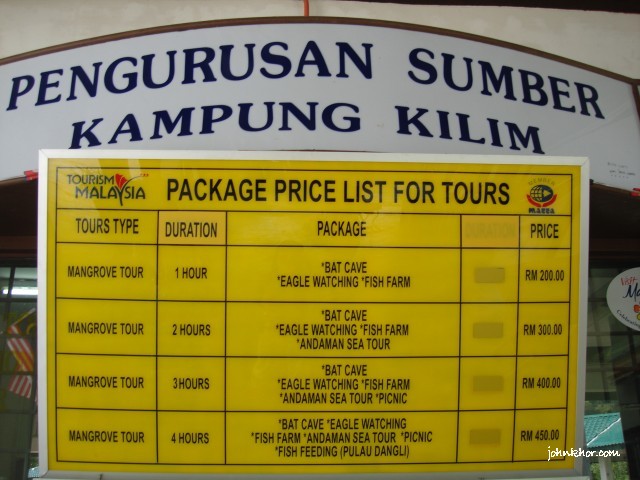 This is the price list for the tours that they offer. Our tour package is: Bat Cave, Eagle Watching & Fish Farm.  RM200.00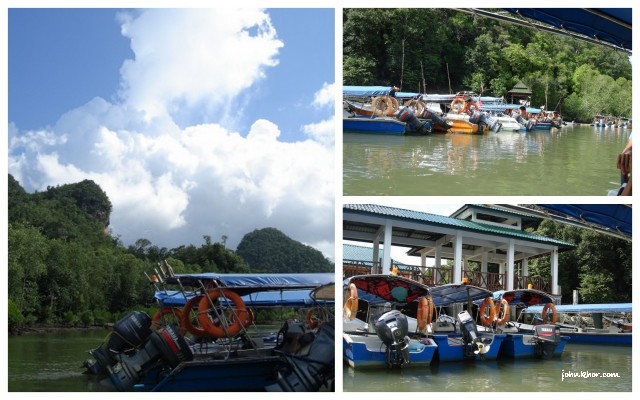 A look at the departing area before we go into our boat.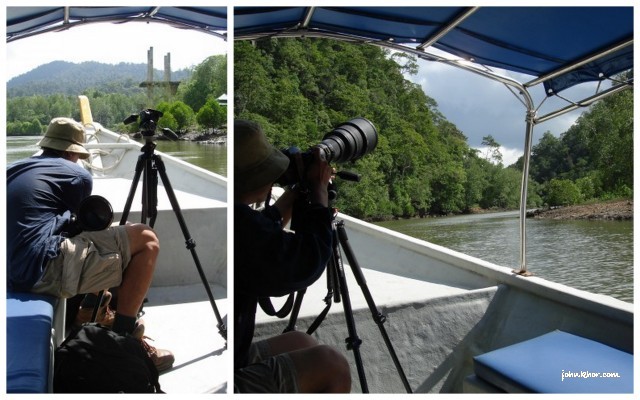 Kaye, a professional photographer with his 'bazooka'. Haha 🙂
After a short ride in the boat, we reached the Bat Cave. It's called Gua Kelawar in Malay.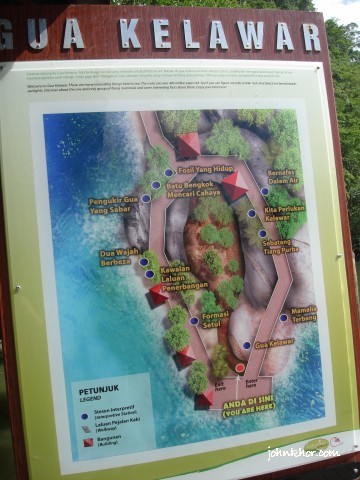 This is the map of Bat Cave.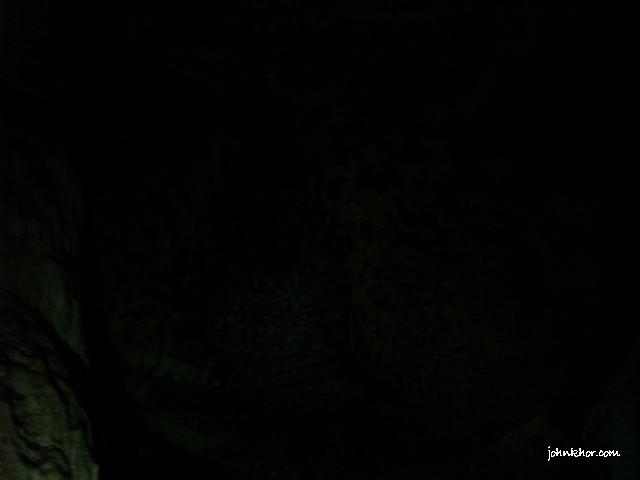 It's pitch black. Actually, we are not allowed to use our camera flash because it might disturb the bats' sleep. Since we are doing a review on this trip, we are allowed to use our flash.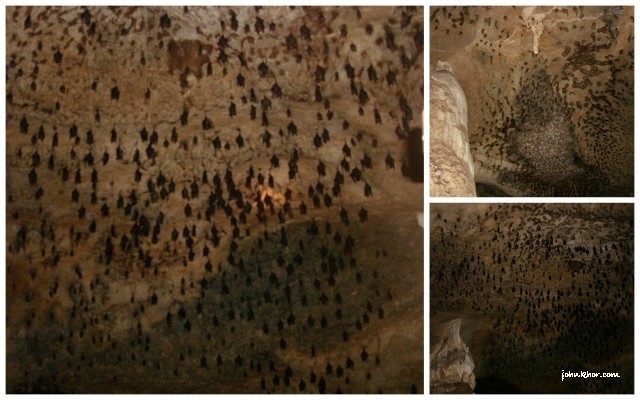 I am so shocked with the amount of bats hanging upside down on top of the cave. It's so captivating yet so scary.
You will learn a lot about bats and their habitats and surrounding ecosystem as you walk around the pathways in the Bat Cave. I certainly did learned a lot as I hope to become Batman! Haha 🙂
After that, we are on our way to visit the fish farm.
A very scenic view! Feel like sitting on the boat and sipping my favorite drink while enjoying the view!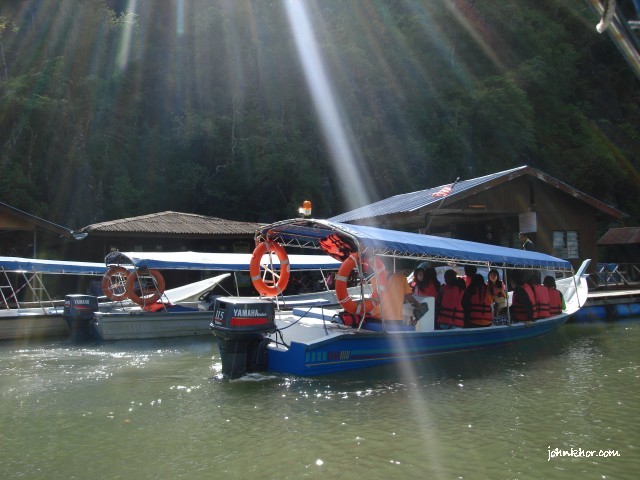 Another group was leaving when we came.
This string ray fish looks evil but actually it's very human-friendly. I heard that they had taken away it's poisonous sting already. So, it's safe to touch them.
Surprisingly, the string ray fish responded to all the acts put forth by the caretaker. So kawaii.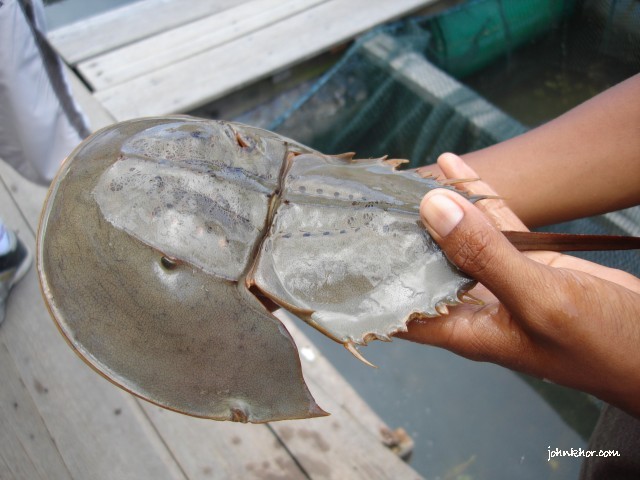 This 'thing' we used to call it as Robocop when we were small.
Last time, we always can find these fishes in our drains or 'longkangs' but after the pollutions came, we can't find one anymore. 🙁 Nowadays, I think I will call it Predators. Don't they look alike? 🙂
After that, we left for the highlight of the tour: Eagle watching!
All those beautiful views as you ride along the river.
When we reached there, we were told that the eagles are quite full already. So, we couldn't see up close actions of the eagles eating the chicken meats. 🙁 I was told that if you really want to see the eagles in action, you should come early in the morning as the eagles will be very hungry and will devour any meats thrown to them.
Anyhow, the sight of so many eagles flying around me really make me in awe of the creations of God. Other bloggers were so busy clicking and photographing the eagles.
After a while, the time is up and we left the mangrove jungles to board the last ferry back to Penang! Such an amazing experience!
Goodbye Langkawi!
After that, we reached Kuah Jetty and many of us rushed to the duty-free shops to grab all the chocolates. We quickly picked our favorite chocolates and paid and then go to our ferry. This Langkawi tour is so nice to provide us snack for our trip back to Penang. It's a KFC Burger set with a mineral water.
Even though the trip is kind of rush but it does give me a great experience as this trip takes us to the major attractions in Langkawi Island and leaving me wanting more of this Langkawi experience.
Special thanks to Criz Lai for the invite and RoundU Sdn Bhd and Langkawi Saga & Travel Sdn Bhd for the opportunity.