Review: Hydro Hotel Batu Ferringhi, Penang Part IV: Dinner Buffet (Desserts & Conclusion)
It's dessert time!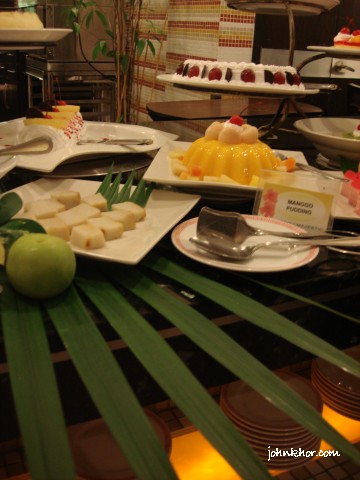 The presentation of the desserts and how they decorate the whole dessert section is very beautiful, classy and inviting.
Ok. Let's look at each desserts individually.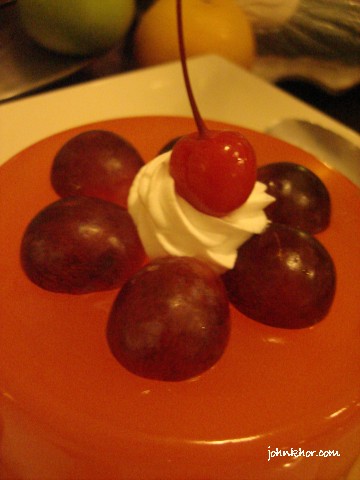 Assorted Jellies.
Fruit Tartlet. Very nice and very addictive. Eat until cannot stop. 🙂
Very obvious. It's a cheese cake. For those who like it dry, this is a must try.
This is excellent!!! Must give it a try.
This is also another must-try!!! I love chocolate.
Apple Crumble Cake. Quite nice.
Mango Pudding.
Honeydew Pudding.
Assorted Malay kuihs.
This is my take.Very nice!
It makes me very happy to see so many kinds of desserts and how beautifully they have been placed and presented. It's very nice.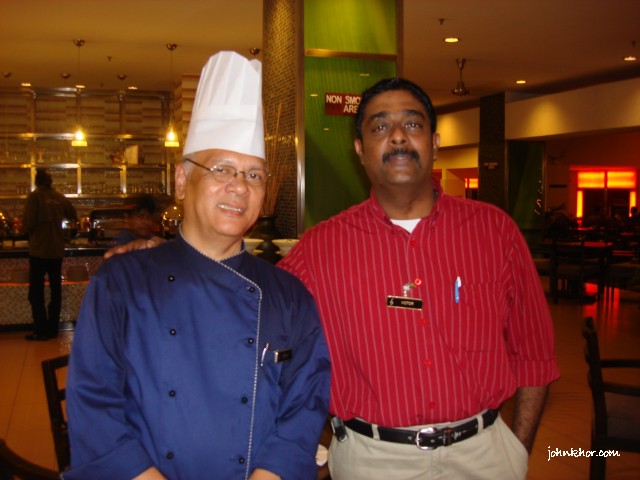 The Chef behind the scene and the Restaurant Manager.
So, overall, Hydro Hotel dinner buffet is a must try if you like hotel buffets. There are many variety of foods and many kinds of desserts. There are roughly around 80 kinds of food. I really liked the BBQ section and also the desserts section.
Theme Buffet Dinner – RM55
– Little China Town
– Country & Western
– Al Arabia Affair
– Hawaiian Dazzle
Saturday Special – RM65
– BBQ Buffet – This is what I have been invited to review.
Sunday Servings – RM28
– Oodles Of Noodles. They serve many kinds of noodles and if you are a noodles lover, you must try!
Palms Restaurant @ Hydro Hotel Penang, Malaysia
Miami Beach, Batu Ferringhi 11100 Penang, Malaysia.
Tel No: +604-8905999 ext 170
Email: fb@hydrohotelpenang.com
Website: www.hydrohotelpenang.com
GPS: 5° 28′ 41.64″ N, 100° 16′ 4.62″ E
Special thanks to Criz for the invite and also Hydro Hotel's management for a chance to review their hotel and dinner buffet. Thanks a lot. 🙂