Our 1st DSLR!!! Nikon D7000!!!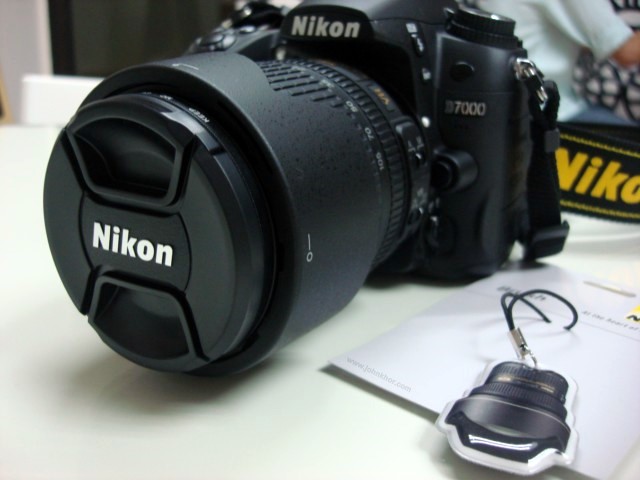 Finally… Our 1st DSLR!
17/11/2010. I will never forget this day. It is the day we purchased our 1st DSLR. It's a Nikon D7000.
After waiting for so long for Nikon D7000 to come to Malaysia especially Penang, I became stunted and undecided. It's like you can't believe it that you can buy it now. Suddenly, I was worried whether it is a wise purchase as we seldom buy things when they are first launched.
I had mixed emotions but finally convinced myself that I'm worth it and I have worked  hard for it and I should reward myself. Time to buy a DSLR! Yeah!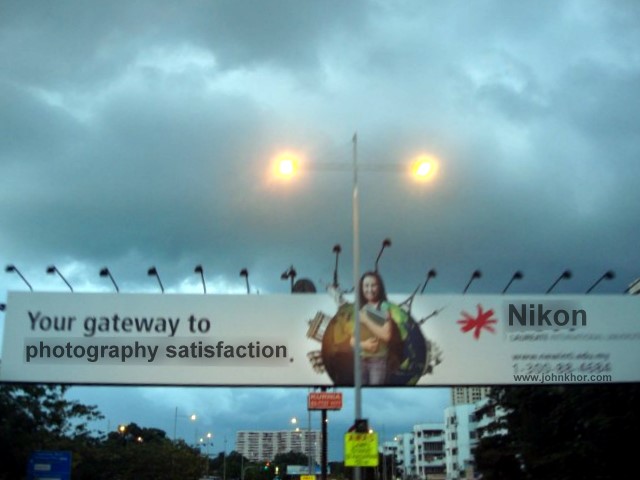 I am so excited that I am seeing things. Nikon, your gateway to photography satisfaction.
I believe that we were one of the 1st few in Penang who owned a Nikon D7000. We called a camera shop before we drove to town to buy Nikon D7000. The shop owner said that she had 3 units only because Nikon D7000 had just launched and they got limited stock from Nikon Malaysia.
We were so proud to be among the few who owns a Nikon D7000! *happy* 🙂
We went to Excel Photo Trading at Penang Road to buy our  Nikon D7000. Just opposite KOMTAR and near Seh Ong Kongsi/Ong Si Thye Guan Tong.
Testing the Nikon D7000.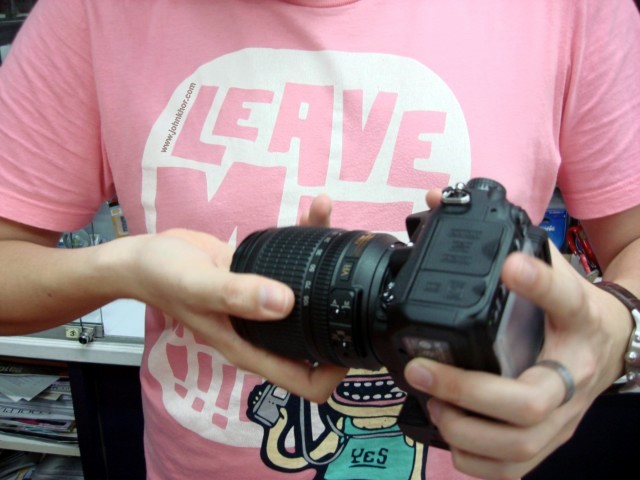 Connecting the 18-105mm VR kit lens with Nikon D7000 body. Yeah!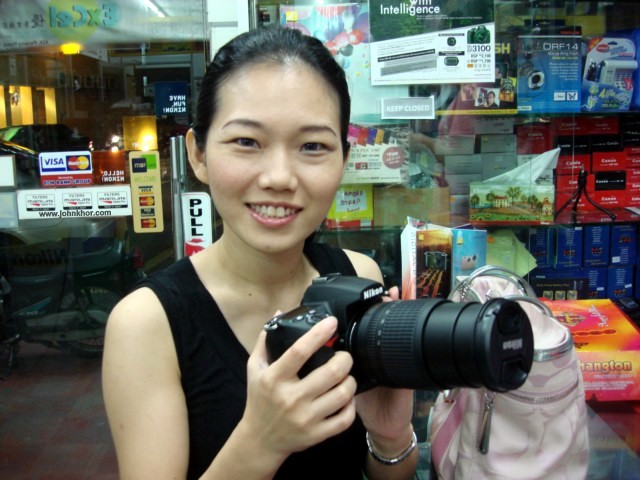 Proud owner of Nikon D7000. 1st impression? It's damn heavy. *starts to appreciate the weight of our Sony DSC N2* 🙂
Another proud and happy owner of Nikon D7000. Happy with Nikon D7000 but sad with the parting of RM4, 500++. 🙁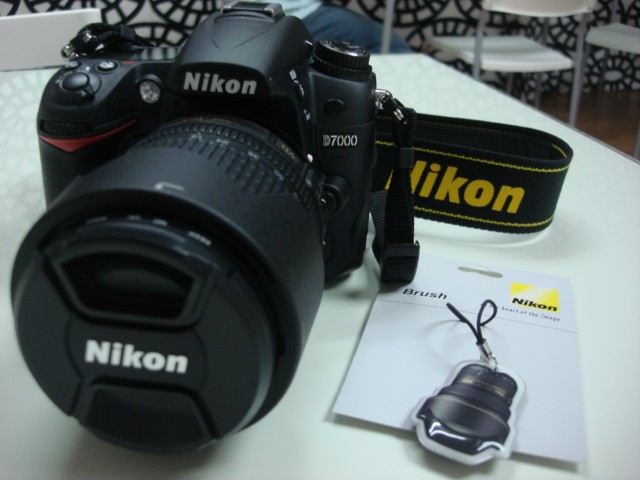 Finally, it's MINE! The boss of Excel Photo gave me a Nikon brush as a token of appreciation.
We bought the Nikon D7000 with 18-105mm VR kit lens + 8 GB Class 4 SDHC + LCD Protector + Nikon Bag at RM4,450. Then, after persuasion from the boss, we purchased a Keep 67mm MC UV lens filter at RM45 to protect our lens. This is really a good marketing strategy!
That's all. I will be testing the Nikon D7000 very soon.
What's your say?
UPDATE: Buying a DSLR is a long term investment and it's an addiction. Now, I am so tempted to buy a new lens, AF-S DX NIKKOR 35mm f/1.8G. This is really bad!!!