Milo McFlurry is here & Tesco Penang Mc Donald's Makeover!
I saw the advertisment in front of Tesco Mc Donald's and I quickly ordered one.
The price of Milo McFlurry is RM4.50.
Inside of Milo McFlurry. Very small portion only compared to last time.
The verdict?
First of all, the McFlurry size has become smaller and the volume of the ice cream is reduced. It seems that Mc DOnald's Malaysia still haven't fully recovered from the 2008-2009 recession.
The milo 'kick' is not enough. They didn't put enough of milo to have that 'kick'.
Overall, Milo Mcflurryn is just average.
Actually, you can try to do your own Milo McFlurry at your home and put the milo to the maximum and enjoy the 'kick'.
Best of all, you get to save RM4.50.
And I noticed that recently, Mc Donald's had a makeover. The design and concept have become even more modern and stylish. It's very appealing to the Y-generation people.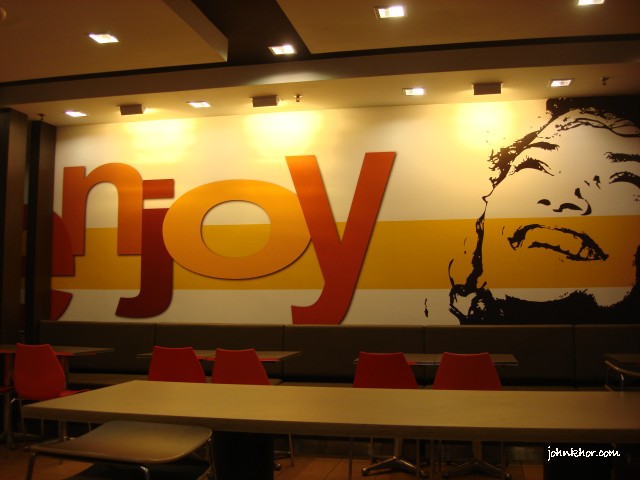 Enjoy! It seems that 'i'm lovin' it' is over already.
Sorry for the 'tiangs' (pillars). I was one of the last few customers.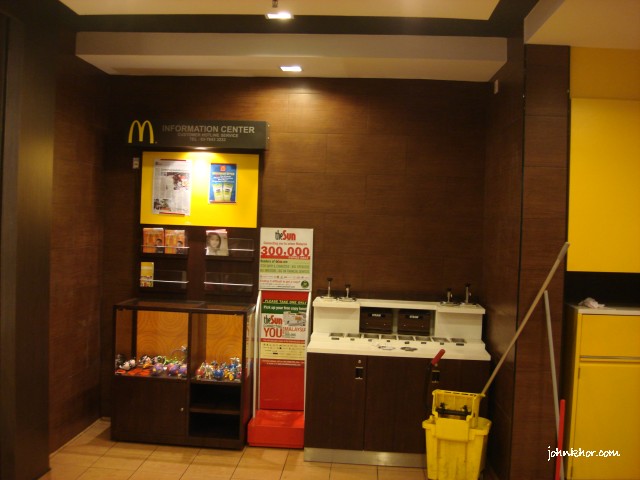 Sauce counter & information counter. Again, sorry for the 'distraction'. They are closing down already.
I like the new logo. Very cool!
That's my review of Milo McFlurry. What is your say?