ASUS Transformer Prime Will Be Available in Malaysia before CNY 2012!!!
UPDATE: Asus Malaysia has just confirmed that Asus Transformer Prime will be launched in Malaysia on 18th Jan 2012 and the price for 32GB WiFi only Transformer Prime with dock is RM2,199. Are you going to buy one?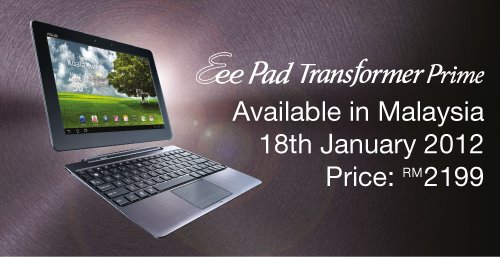 Good news for those of you who are waiting eagerly for Asus Transformer Prime. Asus Malaysia had announced through its Facebook Page that Asus Transformer Prime will be coming to Malaysia a week before Chinese New Year, that means we should be able to get Asus Transformer Prime somewhere next week (16/Jan/2012 – 22/Jan/2012).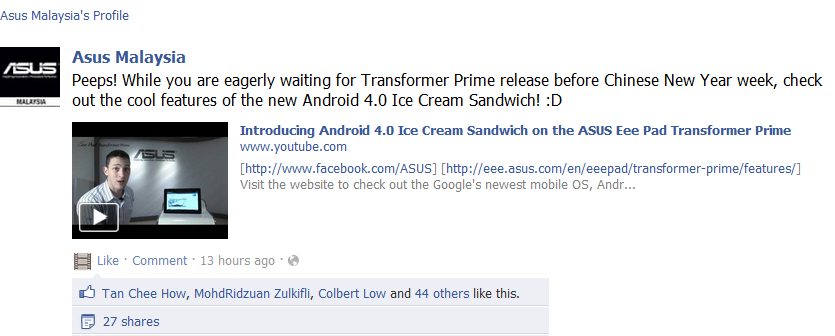 Asus Transformer Prime is the world's first quad-core tablet. It is powered by Nvidia's Tegra 3 processor. It has 10.1-inch screen, 8MP rear camera, 1.2MP front camera, 12 hours battery life and 18 hours battery life with its special dock. Very promising specs and it is getting good reviews.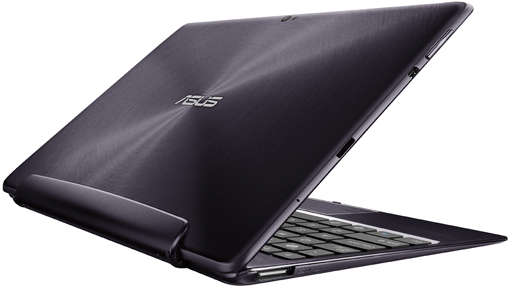 Chances are very high that we are going to the TF201 model of Transformer Prime instead of the improved TF700T model that had been revealed recently at CES 2012. The TF700T model has 1080p display with a 1920X1200 pixel SuperIPS+ screen, 2.0MP front camera and improved rear cover design for better GPS, WiFi and Bluetooth performance. Can we hope for a miracle, Asus Malaysia?
Oh ya, one more thing. Asus Transformer Prime will be getting its Ice Cream Sandwich Android 4.0 upgrade. A sweet icing on top of the cake. 🙂
Here's the demo video of ICS.
And so far, there's still no announcement for the price of Transformer Prime in Malaysia. Stay tuned in this post for the update of Malaysia price for Transformer Prime US are selling this 32GB monster at US$499 (roughly RM1,566 using XE Converter)  and US$599 (roughly RM1,880) for 64GB model. The dock is sold separately at US$149. So, total cost of getting 32GB Transformer Prime with its dock is US$648 (roughly RM2,034). That's kind cheap compared with the prices of current tablets running dual-core processors. Well, let's hope for the best and also hope that Asus Malaysia will give great promotions.
What's your say?
[VIA]