The Launching of Peugeot Club Malaysia Penang @ Peugeot Blue Box Butterworth!!!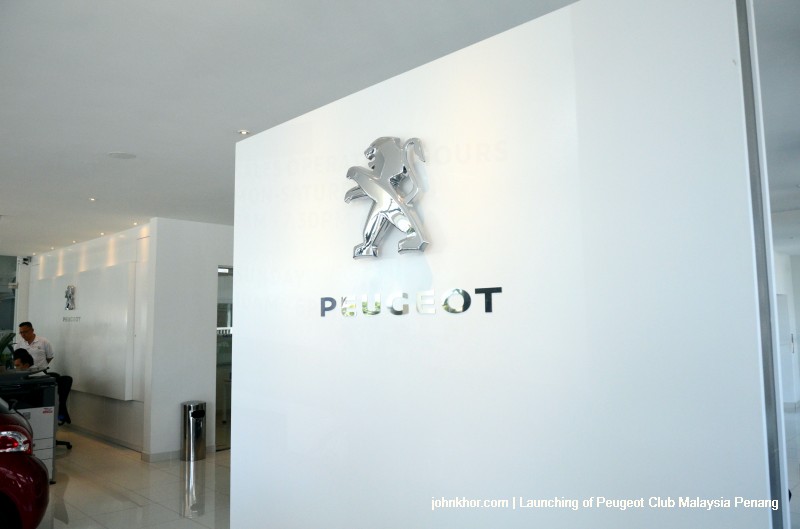 On the day where johnkhor.com visited Blue Box Butterworth, Peugeot Club Malaysia Penang was being launched. So lucky of me to be there and enjoy the good food that was being prepared.
The chicken rendang was very delicious and it seems that they used 'beras wangi' for the rice. It was so yummy.
After the hearty lunch, I am ready for the test drive. I got to test drive a Peugeot 308. A very powerful car and it was stable even though I was driving at 160km/h. It does give me an impulse to buy the car but still my budget will not allow me to do so. 🙁 
You can join their club initiated by CS Euro Auto Sdn Bhd. Do contact them for more information. Members' club is full of fun with the same minded people and there is a lot of sharing of information and tips on how to take good care of your Peugeot and pimping your ride.
This is their Facebook group. Currently it is a private group and you need to send in your request if you are an owner of Peugeot and currently resides in Penang.
Peugeot Club Malaysia Penang Facebook Group
CONTACT INFORMATION
CS Euro Auto Sdn Bhd
7290-7294, Jalan Bagan Jermal, Taman Bayu
12300 Butterworth, Penang.
Tel: 04-3324001, 04-3322001, 3327001
Fax: 04-3242001
Website: www.peugeot.com.my