The Grand Opening of Orient Fitness Gold @ Gurney Paragon Mall, Gurney Drive, Penang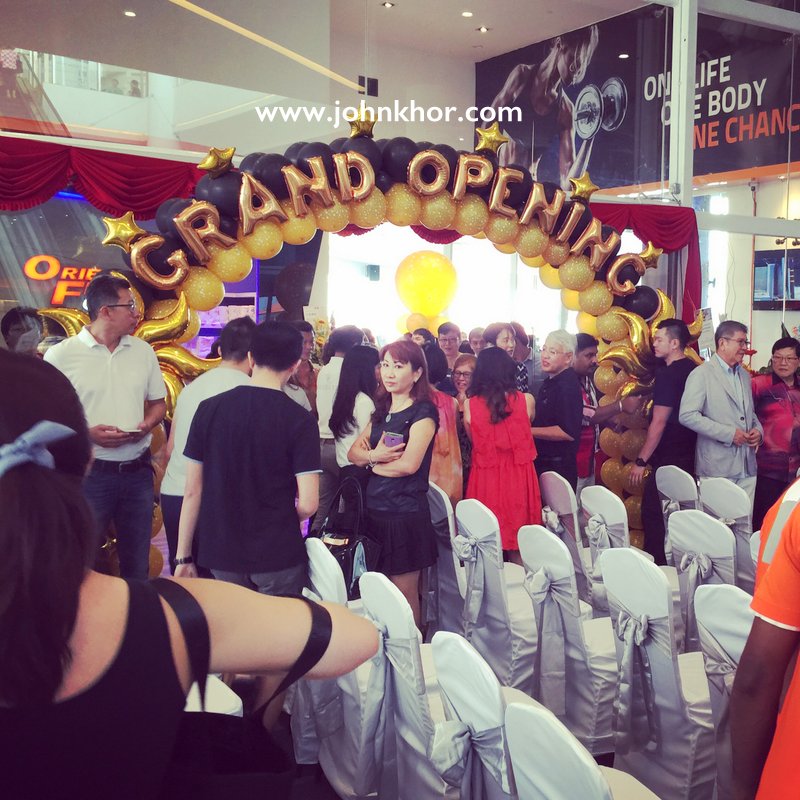 Finally, Orient Fitness Gold is open at Level 6, Gurney Paragon Mall last month. This is their 4th club in Penang. With that new club, they are currently now the longest and biggest gym chain in the northern Malaysia. With 23,000 square feet, Orient Fitness Gold is definitely offering a lot of features and values for its members.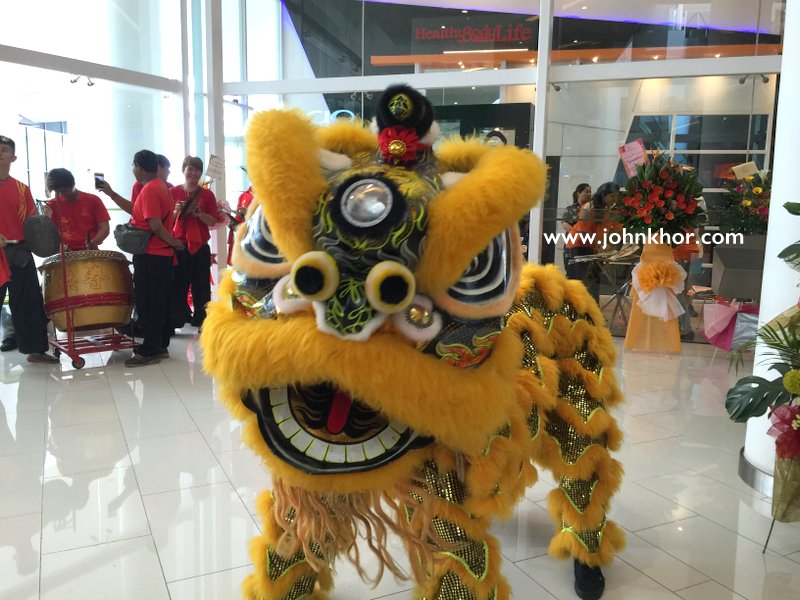 A lion dance to make the grand opening more 'ONG'
Dato Yew Tian Teik is the first to give an opening speech to welcome all the VIP guests, members of the media and the public.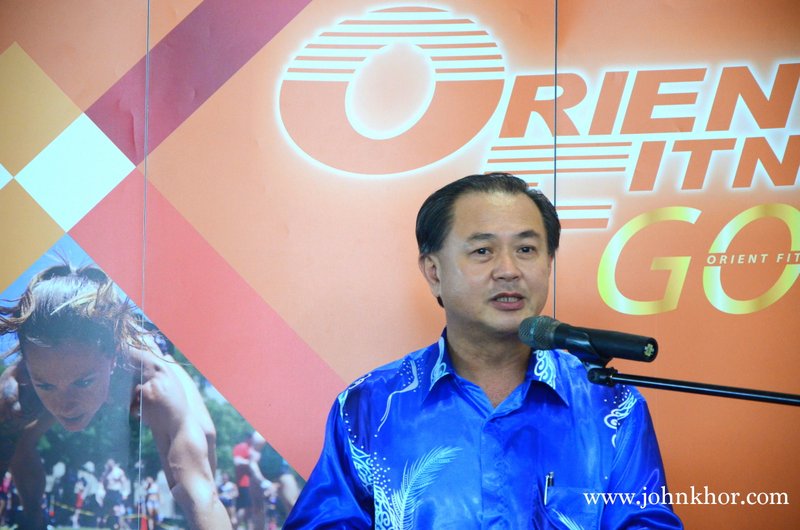 Next up is YB Danny Law, the EXCO for Penang State Tourism Development to give his speech.
After that, the VIPs are invited to cut the ribbons to signify the grand opening of Orient Fitness Gold. Can you recognise all the VIPs here? 🙂 Answer will be revealed in the following photos.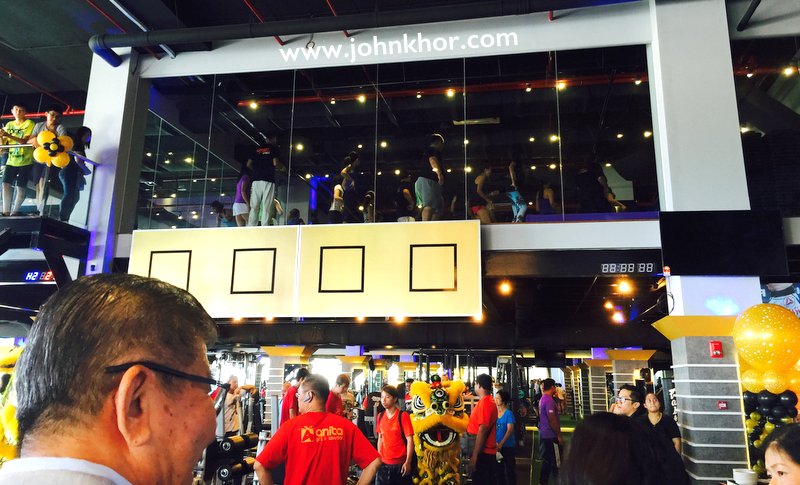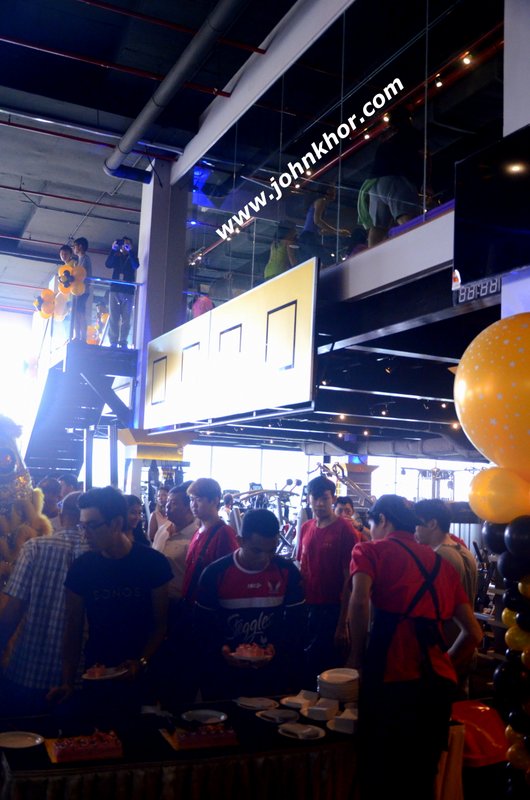 The VIPs are ushered into the new gym to give them a tour of the facilities of Orient Fitness Gold. Some refreshments are offered to the VIPs, medias and the public.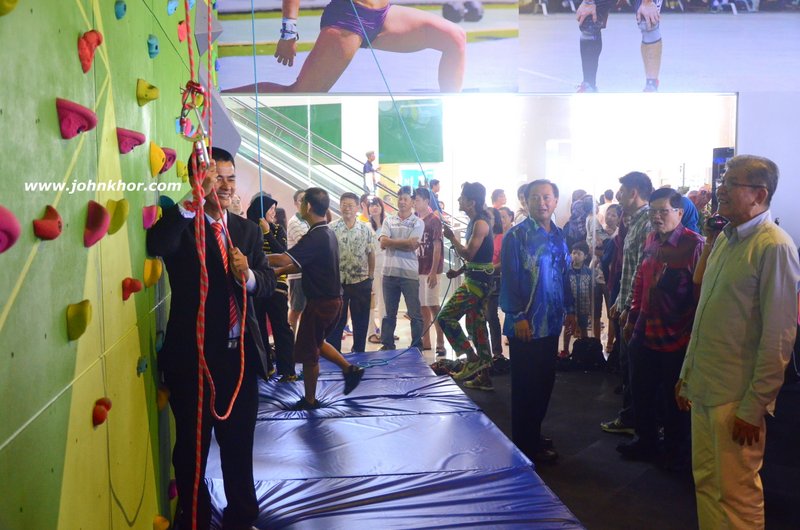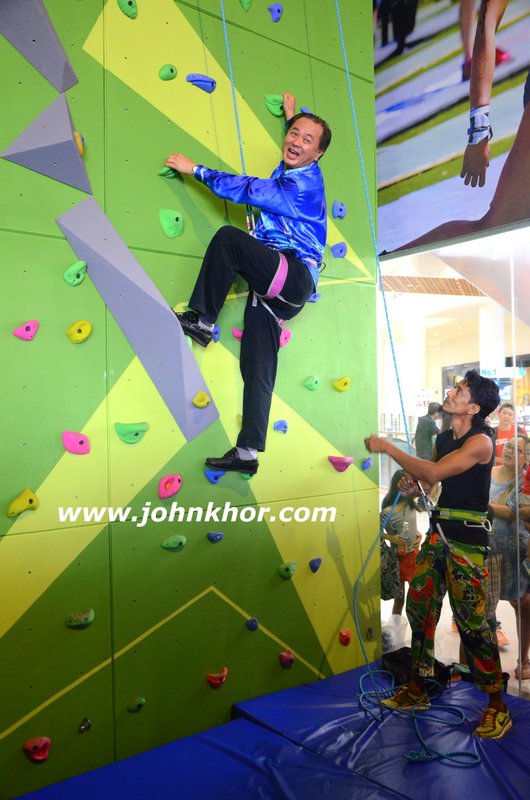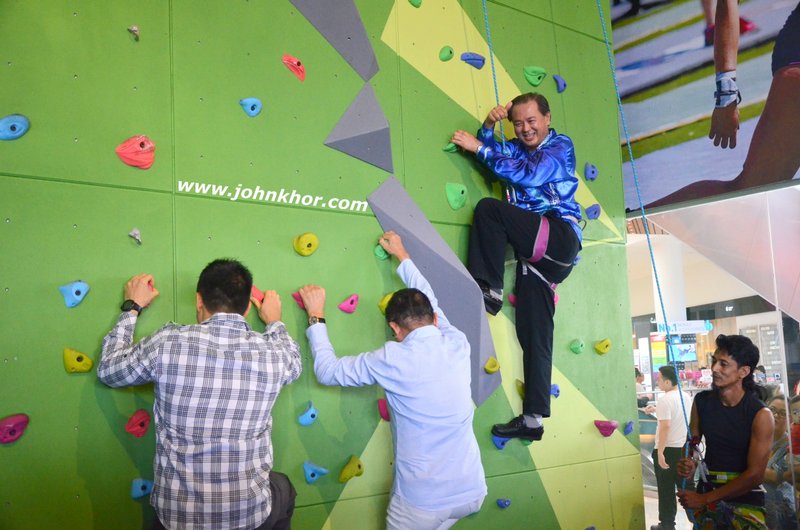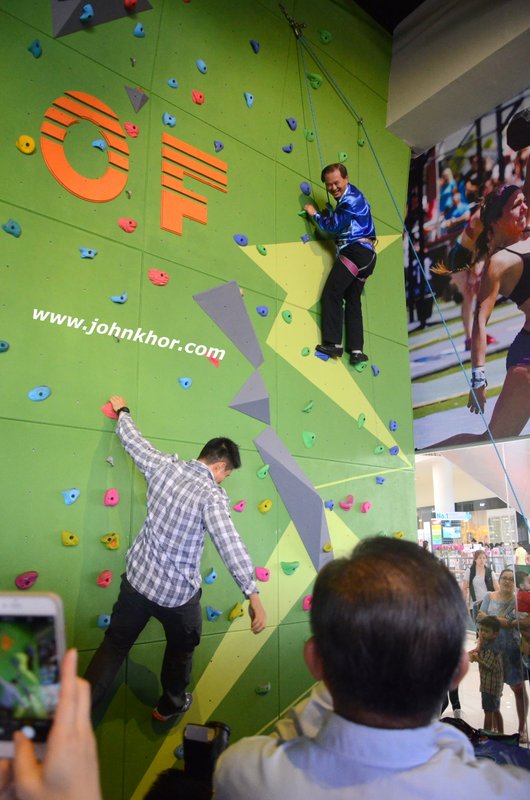 YB Danny Low definitely walks the talk in having a healthy lifestyle as he is so eager to climb the wall. He wears the safety harness and climbs all the way up and did some posing for the medias to take photo. He is quite active. The rest of the VIPs also follow suit and try to climb the wall. The wall climbing facility is one of its kind in Penang as Orient Fitness Gold is currently the only one providing such facility. Thumbs up. So, wall-climbing enthusiasts, you know which gym you will go to when your current one expires? 😛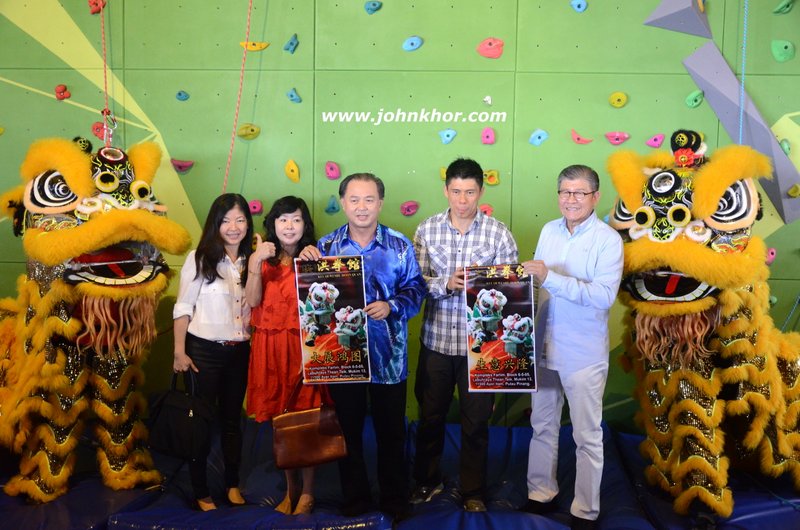 The VIPs posing with the lion dance. Now, let me give the answer about the VIPs. On the farthest right is Dato' Seri Khor Teng Tong, Founder and Director of Hunza Properties, Mr Eric Lim, Managing Director of Orient Fitness and YB Danny Law, State EXCO for Tourism Development.
Dato' Seri Khor is still looking so healthy and strong at his age! Awesome! Definitely hope to be like him one day.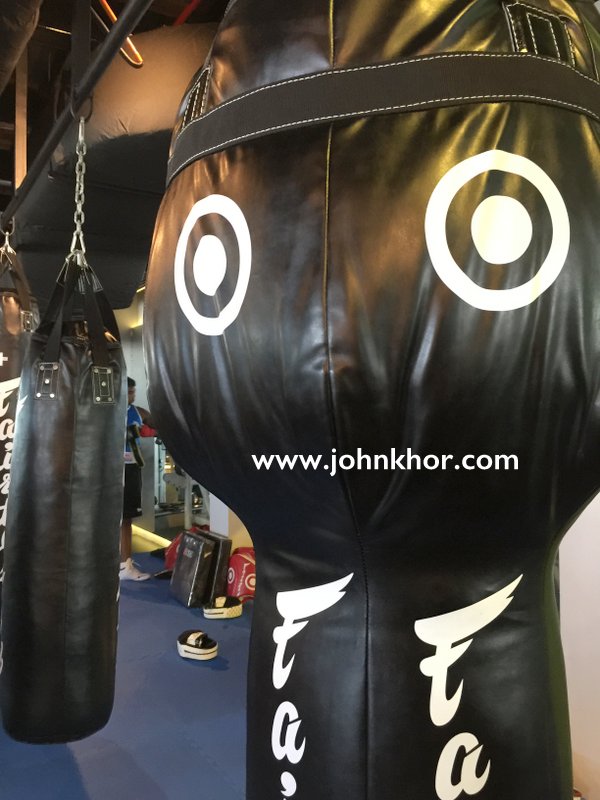 Such a cute punching bag. Now, who will want to punch the bag?! 🙂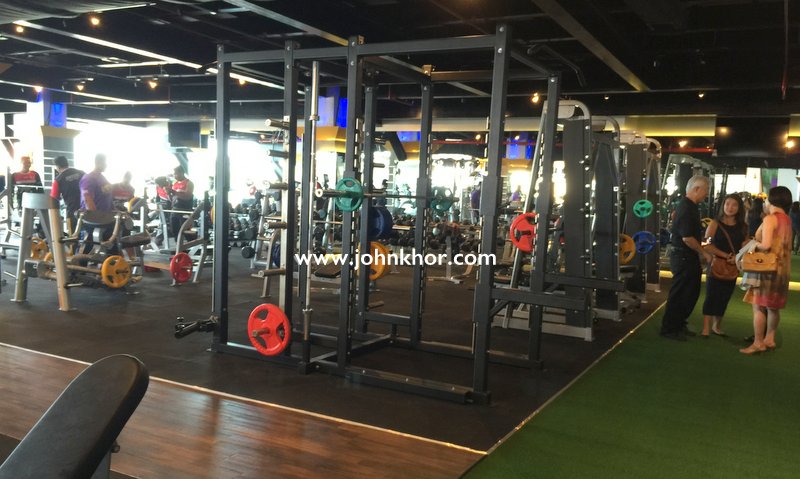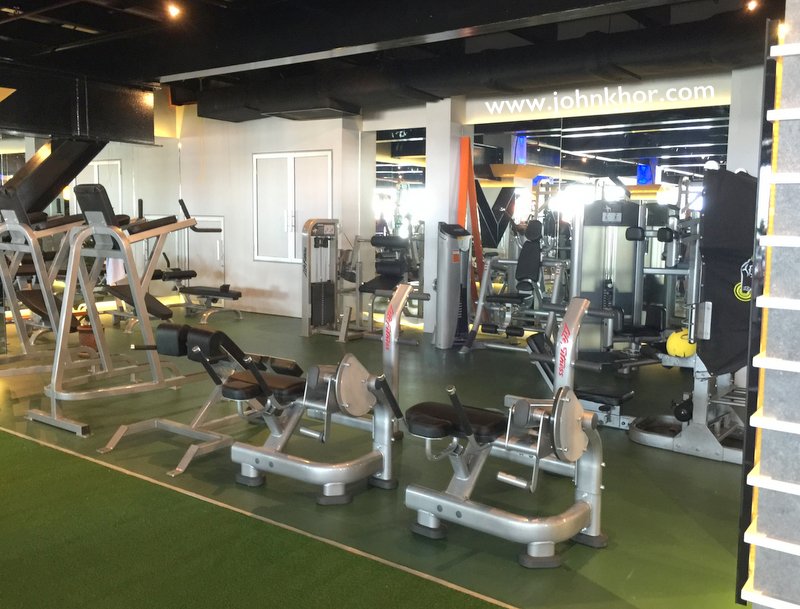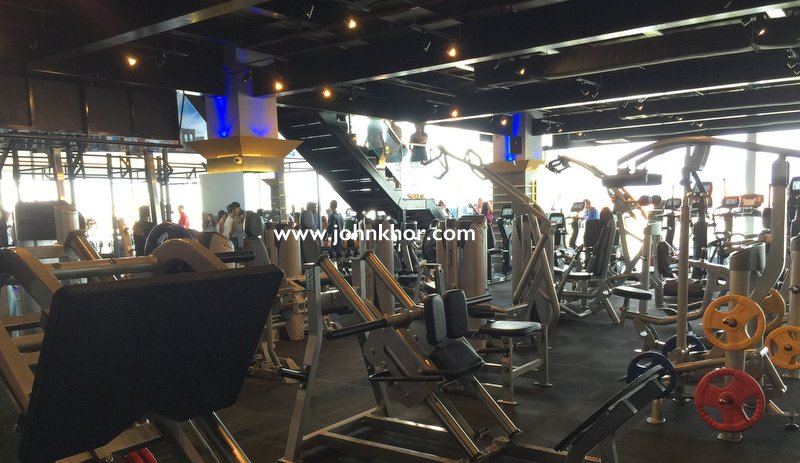 You can get a nice aerial view of Kelawai Road from these thread mills.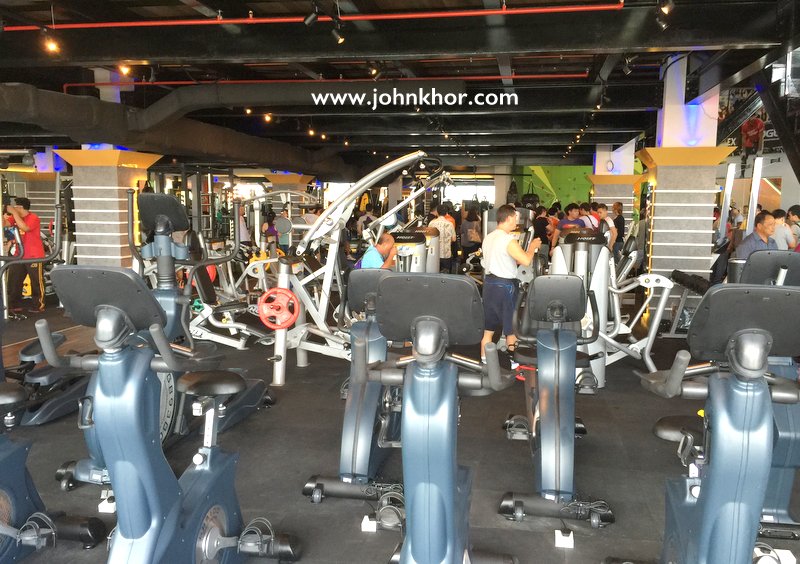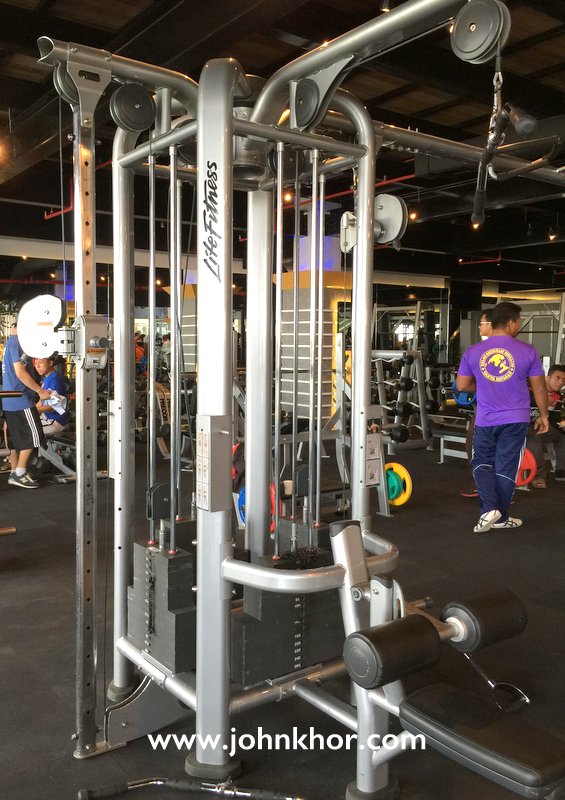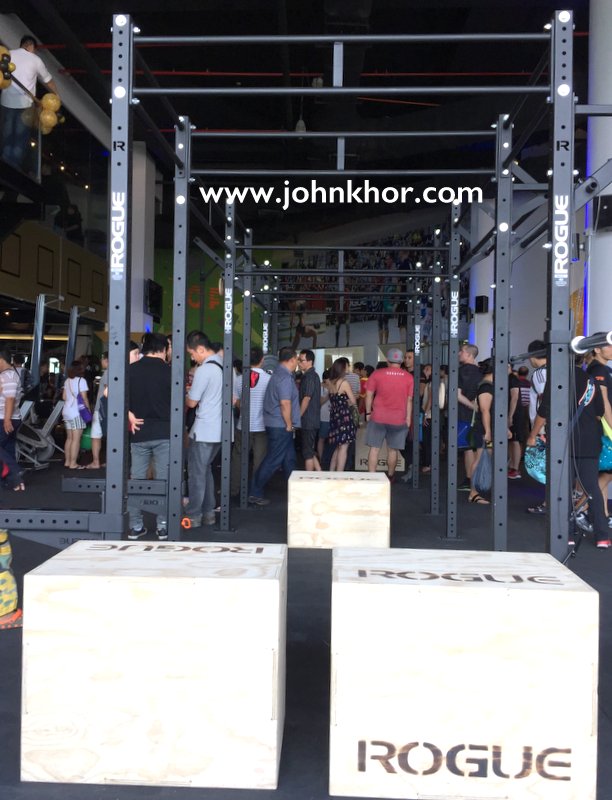 These are the gym equipments that you can find on the ground floor. A rather complete set of gym equipments. One thing that will definitely attracts gym-goers will be the brand new equipments. Who doesn't like the smell and the feel of brand new equipments, right?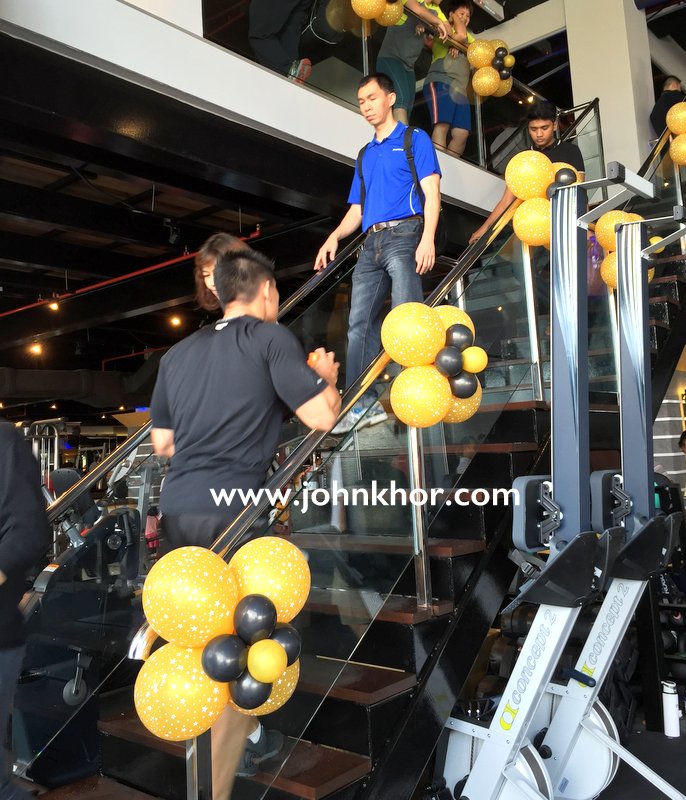 Next, let's visit the 2nd floor of Orient Fitness Gurney Paragon. As you walk up the staircase, you will be greeted by RPM Studio on your left and Group Exercise Studio on your right. Farther right is Hot Yoga Flow Studio. I can bucket loads of sweat on the floor in the RPM Studio. It is really intense.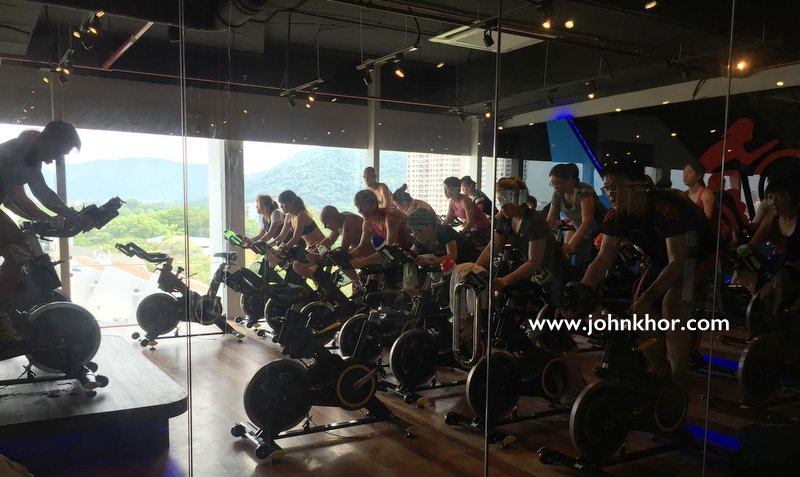 RPM Studio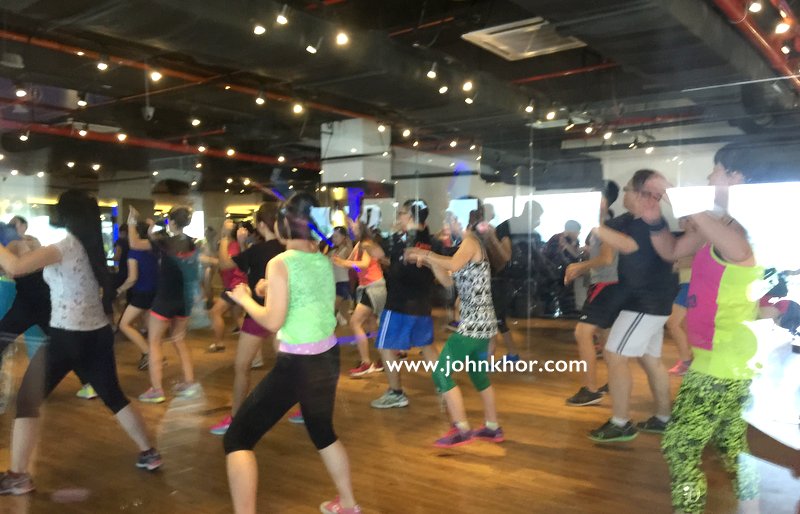 Group Exercise Studio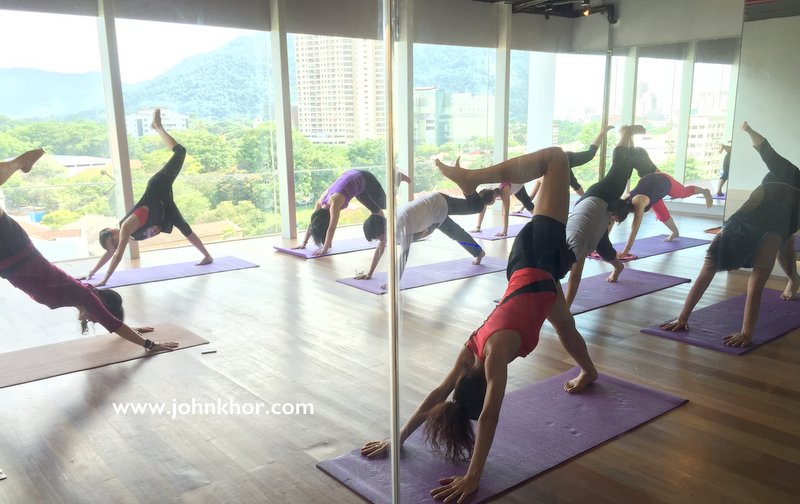 Hot Yoga Flow Studio
On the 3rd floor, there are toilets. In both toilets, there are lockers and steam rooms. They are very spacious and have a modern feel.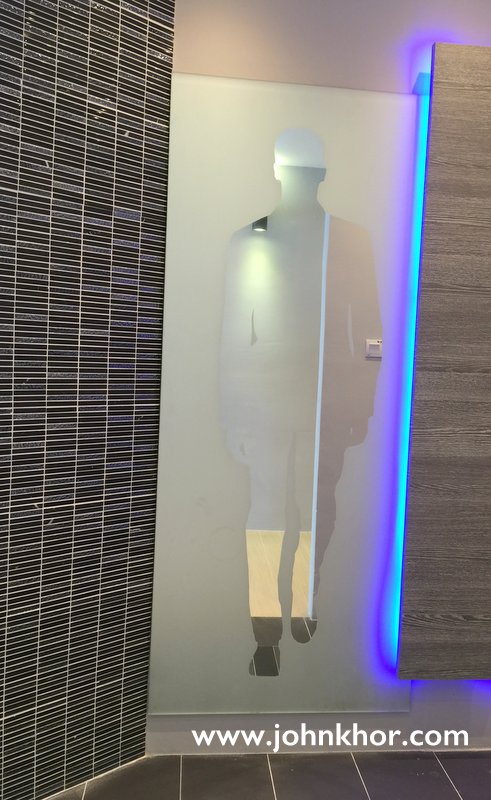 After viewing and testing out some of the equipments in the gym, media and public are invited to view the the presentation of mock life memberships to VIPs and state/national athletes.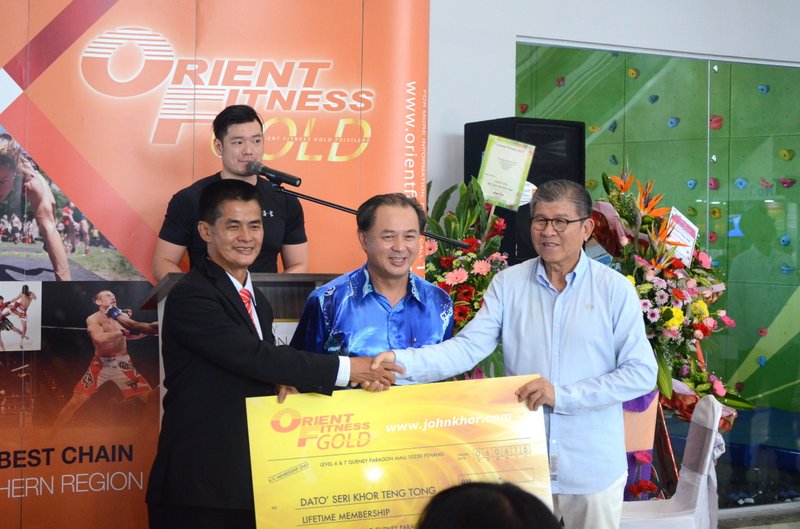 Lifetime membership for Dato' Seri Khor Teng Tong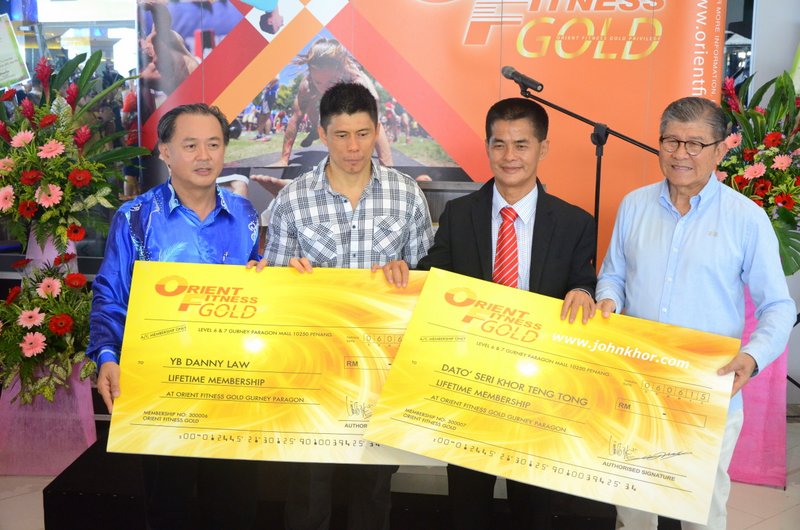 Lifetime membership for YB Danny Law also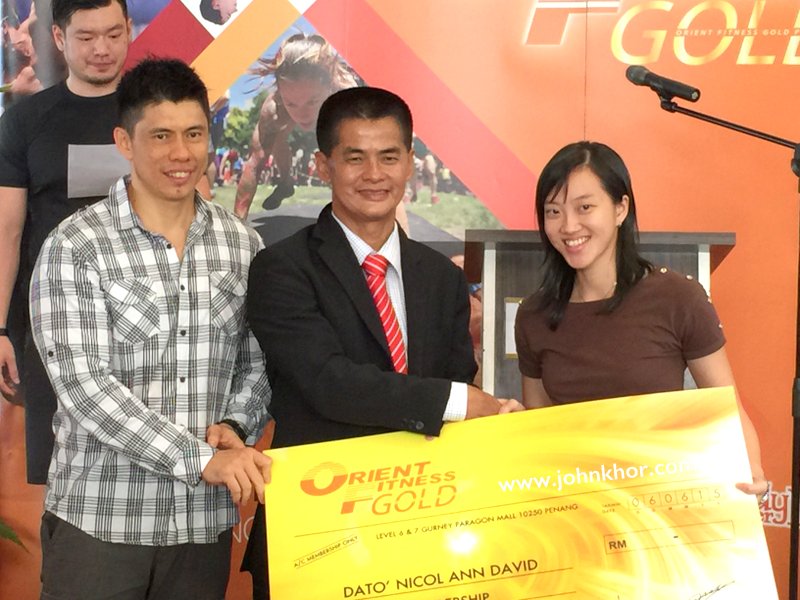 Ms Low Wee Wern who is also a recipient of the lifetime membership award, is representing Dato' Nicol David to receive her lifetime membership. She is a one-time No. 5 ranking squash player from Penang. Hail Penang!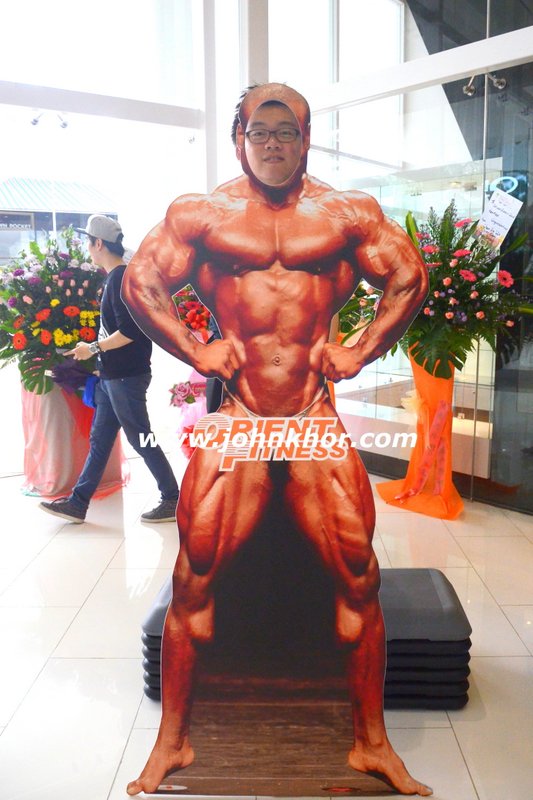 I don't wish for such a muscular body. Just mildly muscular will do. God, please grant me the discipline and motivation to do so! 🙂
That's all for now. Thank you Serene and Orient Fitness Gold Gurney Paragon for the invite.
For your information:
Orient Fitness Gold 12+6 (months) promotion for RM 1560 is back by popular demand. This promotion is valid till end of June 2015.
You can also opt for monthly membership which will cost you RM109 per month with an one-time RM99 administrative fees.
You can also enjoy free parking at Gurney Paragon Mall that is applicable only on weekdays excluding weekends and public holidays. You must part on the multi-level parking and not the basement parking. You will need to validate your parking tickets by the Orient Fitness Gold staffs together with your Orient Fitness Gold membership card.
contact information
Orient Fitness Gold
Level 6, Gurney Paragon Mall,
10350 Gurney Drive, Penang.
Tel No: 1700 81 9395
Website: http://www.orientfitness.com.my/
Facebook Page: https://www.facebook.com/orientfitness
business hours
Daily
Weekdays
6:00am – 12:00am
Weekends
6:00am – 10:00pm