PIKOM PC Fair 2011 (II) Venues & Dates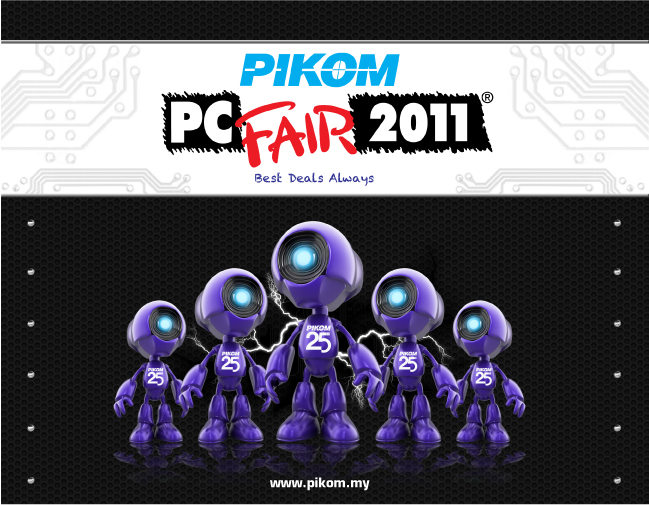 This is the second leg of PIKOM PC Fair 2011.
Below are the list of the venues and dates of the PIKOM PC Fair 2011 (II):
27 – 29 May 2011
Persada Johor International Convention Centre, Johor Bahru, Johor
3 – 5 June 2011
Melaka International Trade Centre (MITC), Melaka
30 June – 2 July 2011
Terengganu Trade Centre, Kuala Terengganu, Terengganu
1 – 3 July 2011
LG Carpark Exhibition Hall, 1Borneo, Kota Kinabalu, Sabah
Berjaya Megamall, Kuantan, Pahang
15 – 17 July 2011
STAR Parade, Alor Setar, Kedah
28 – 30 July 2011
Kelantan Trade Centre, Kota Bharu, Kelantan
For more information, you can go to PIKOM official website or you can visit PIKOM's Facebook fanpage.
Personally, I will not visit PIKOM PC Fair if I don't have anything particular to buy. Compared to other countries PC Fair, our PC Fair is like a dump site for exhibitors to sell their outdated stuffs and not a place to exhibit new products or technology. It's overcrowded and traffic is a mess. Anyhow, sometimes, you get to buy some IT stuffs at a great prices. 😛
What's your say?