Having 'Bedroom' Problems??? Check out BE BRAVE Campaign by A. Menarini!!!

johnkhor.com was approached by an agency to blog about a 'bedroom' issue which I believe many will think of 'mati pucuk' (male impotence in Malay language) or in a more scientific term, erectile dysfunction. It is not about erectile dysfunction but another more prevalent 'bedroom' issue that affects even more men or to be exact 1 in 3 men in across Asia Pacific [1]. That issue is called as premature ejaculation (PE). I was hesitant at first and finally I decided to blog about it since it might be helpful to my readers and serves as a community service to my readers.
I know that it is very hard for men to admit or let alone discuss about PE. Many guys have ego as big as Pacific Ocean their faces and will try to protect their ego. Actually, PE is health condition and requires medical attention too and good news is, PE is treatable. Recently, A. Menarini [Malaysia], an international pharmaceutical company, launched a digital and on-ground campaign called Be Brave to raise awareness about PE, educate and inspire men to talk about PE and encourage women to advocate this issue for their partners.
A condition that is nonetheless accompanied by heavy stigma, PE affects men from all ages and holds no boundaries of where it can affect. With the taboo topic of PE and topped with the lack of understanding of the condition, PE has spiraled beyond the level of control. It was revealed that within the Asia Pacific region, Malaysian men came out on top when it came to the lack of knowledge, which in turn hindered many individuals from visiting a healthcare professional to manage the condition.
PE occurs when a man has difficulty controlling ejaculation and often ejaculates with little sexual stimulation. For both men and their partners, coping with PE is both emotional and physical[1], [2].PE may be associated with low self-confidence, anxiety, feelings of shame and avoidance of sexual intimacy.
To prevent such distress, it is important that men determine if they have this condition should they suspect they may have PE.
Though PE might be perceived to be a man's own personal problem, it is actually better approached as a couple. 40 percent of women mentioned that they do not discuss about PE as they fear it would hurt their partner's feelings[3], however a whopping 62 percent of men reported that they would likely visit the doctor if their partner advises them to. Therefore, with a healthy push and motivation from their partners, men are more likely to be inclined to discuss the matter and seek help.
Let's check out their Be Brave campaign. You can access to their campaign at www.bebrave.my or www.facebook.com/BeBraveMY which will in the end directs you to their Facebook page. Like them for more information about PE. The focal point of this campaign is their online quiz where you will answer 8 cheeky and fun questions. No worry. There are no explicit content there. So it is safe for work (SFW). 😛 You will get to profile yourself or your partner can also profile you also. The fun part of the quiz is that you get to match your profile with the profile that your partner has done and to see whether it matches or not. 🙂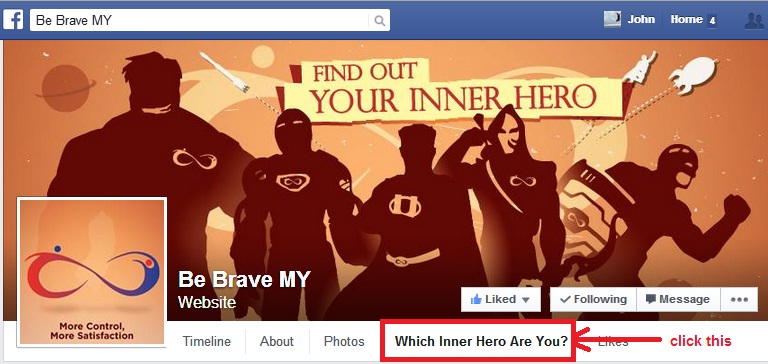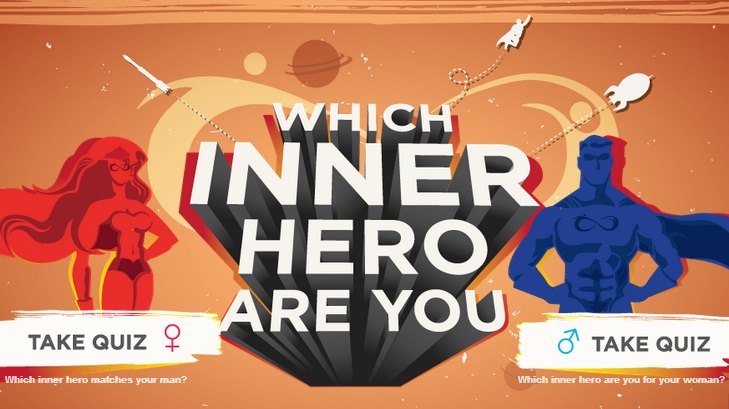 Following the craze of superhero movies recently especially The Avengers, the theme of Be Brave is appealing and consistent with their message. Definitely will make the guys' testosterone level goes up! :-P. I took the male version of the quiz.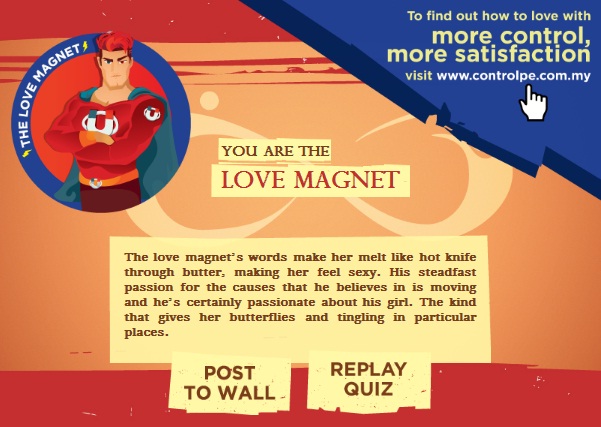 Haha. I can't believe that I got Love Magnet. I thought it will be Babe Magnet! 😛 Oops… Haha. Can't wait to ask my wife to try the female version of the quiz and see if she got Love Magnet also. 🙂
As you can also see from the screenshot of the result page on the right-hand top there is a Call-To-Action website www.controlpe.com.my which is where you can find out more about premature ejaculation and ways to overcome the health condition. You can also find a lot of interesting information and de-bunking myths regarding premature ejaculation.
Do try it out and share with your friends and family! Don't forget to click on www.controlpe.com.my to learn more about this health condition. This website is the only credible online resource that contains comprehensive information about the condition, a diagnostic tool and suitable treatments available.
Here's the screenshot of the website: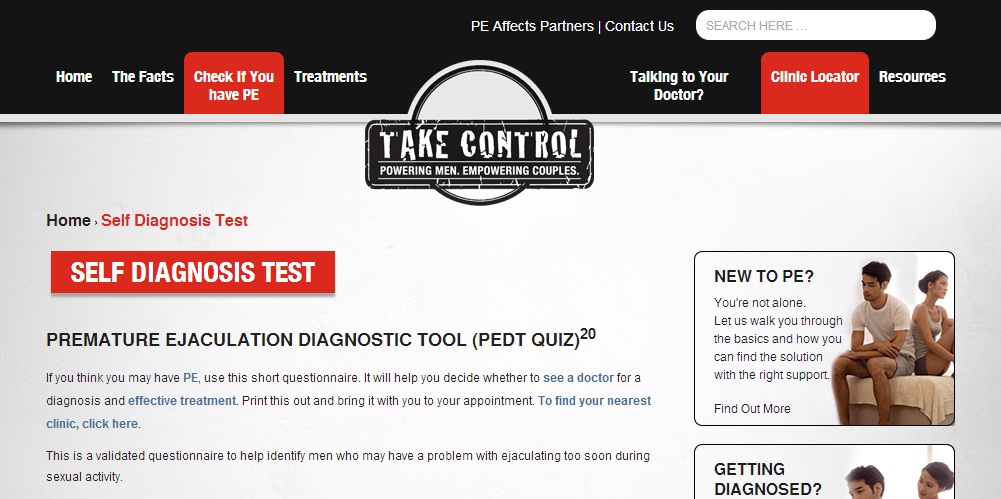 The website has online quiz also. It is more science based and not as sexy + fun like the one in the Facebook page. 🙂 If you suspect you may have the condition, the Premature Ejaculation Diagnostic Tool (PEDT Quiz) can help you decide whether you need to see a doctor for a diagnosis and effective treatment.
What's your say?
[1], [4] Kantar Health. 2013 Asia-Pacific Sexual Behaviours and Satisfaction Survey.
[2]Wespes E, Amar E, Eardley I, Giuliano F, Hatzichristou D, Hatzimouratidis K, Montorsi F, et al. European Association of Urology: Guidelines on Male Sexual Dysfunction: Erectile dysfunction and premature ejaculation. [Internet] 2013 Mar [cited 2013 Mar 18]. Available from: http://www.uroweb.org/fileadmin/guidelines/2012_Guidelines_large_text_print_total_file.pdf
[3]Sotomayor M. The burden of premature ejaculation : The patient's perspective. J Sex Med. 2005;2:110–4.