Happy Birthday to www.johnkhor.com!!!
Happy 1st Birthday, johnkhor.com!!!
Actually, it's Happy Belated Birthday to johnkhor.com!
24th April 2011 is johnkhor.com's 1st birthday! It's my bad that I didn't have the time to properly celebrate johnkhor.com's birthday.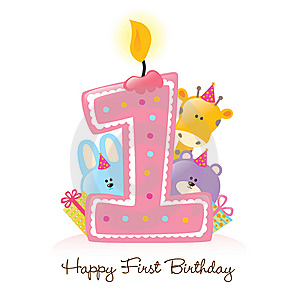 I like this picture too! Happy birthday, johnkhor.com. Hope you like it!
Anyhow, this marked my 1 year journey into blogging world. After abandoning the Internet Marketing world for my business. Now I am back. More determined to make something out of the Internet world.
Well, in my 1 year of blogging. I managed to expand my network of friends. Suprising right? Actually, Internet is not so geeky. I managed to meet some great friends through my blog. I also find that Internet people are very friendly. They leave good and constructive comments. I really appreciate those of you who leave comments especially Tarun (:-p) and Apple. Mentioning their names doesn't mean that those of you who comments do not make a difference in my life. All of you do!!! 🙂
Your comments, not the earnings that I get from Adsense or advertising, are the reasons that I keep on updating my blog even though at times I feel like giving up due to my business commmitments.
I also found my passion for my blog. From today onwards, all my blogposts will be on technology, gadgets and the local telecommunications industry. That is the direction of my blog. If you like my other posts, do let me know and I might create a blog just for the topic.
And I have also changed the design of my blog on the birthday of johnkhor.com. Hopefully that you will like it. If you found anything that you don't like about the blog design, do let me know, ya?
Thank you very much for all your support, one-time readers of my blogs and loyal readers of my blog!!!
For celebrating my 1 year blogging, I am having a promotion for my readers but it will be limited to those of you in Penang, Malaysia only. Very sorry for those of you who are not in Penang. 🙁
I will be giving my readers free treatment of eChiro, a spine stretching bed that helps you to realign your spine and improve your backache, shoulder ache, neck ache, knee ache and body ache. Those who have sciolosis or hunchback or just want to grow taller, you must try this spine stretching therapy from Japan.
Currently, my centre is having a Mother's Day promotion:
1 X 30mins of eChiro, spine-stretching therapy +Good for backache and body ache and those wtih spine problems+
+ 1 X 15mins of Ezy Detox, far infrared detoxification +Good for insomnia, lack of exercise, beautification and detox+
+ 1 X 30mins of Electro Static Therapy, blood cleansing therapy +Good for acidic blood people, those with chronic disease+
= RM83
******NOW FOR ONLY RM30 !!!!!!!*******
I will be giving you this promotion package for FREE!!! You only have to do these 3 simple steps:
1. Like johnkhor.com's fanpage.
2. Write 'Happy 1st Birthday, johnkhor.com!!!' on the wall of johnkhor.com fanpage.
2. Like Kenkoya Healthcare fanpage. Click here.
For more information about the therapies, you can click here.
After that, I will Facebook message you to confirm that you have got the free treatments package.
This giveaway will last until 30th June 2011.
Good luck!
P/S: Quick quick like ya!!! 🙂 As a present for the birthday boy (should I call the website as a boy or maybe a girl?), right?