CSL Transformers Phone DS700 Launching @ Queensbay Mall Penang
Recently, johnkhor.com was invited to the review & launching of CSL Transformer Phone DS700 at Concourse Area, 1st floor, Queensbay Mall, Penang.
Spice CSL with Hasbro launched the world's and Malaysia's 1st Transformers phone.
Don't play play! 1st in Malaysia and the WORLD! Better than the world's longest roti canai or Malaysia's longest Malaysian flag. At least this thing can do Twitter and Facebook and many more!!! 🙂
For those of you who are, 'What the hell is Spice CSL??? Another Spice Girl wannebe or Alagappa's Curry Powder rival?', let me brief you a bit of their history.
The CSL Group of Companies (CSL) was founded by Dato Dr Eric Chuah in 1999. CSL earned Technology Status Company/Manufacturer by the Ministry of International Trade and Industry and Ministry of Finance.
In April 2010, CSL entered in joint venture with Singapore's main board listed, Spice i2i Limited (S i2i), hence the name Spice CSL.
From Malaysia to Southeast Asia to i2i regian, from phone trading to an integrated supply chain, from low-end phoens to mobile Internet phones, Spice CSL has come a long way to become a company that Malaysians can be proud of.
OK, enough of those. Let's TRANSFORM!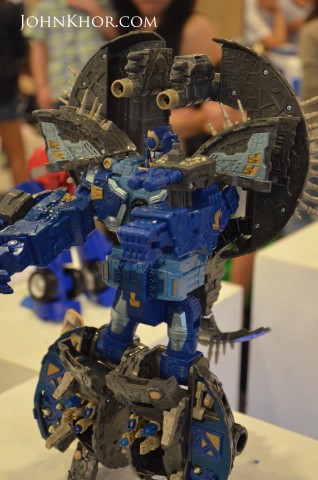 When you reached their road show area, you are greeted with many Transformers toys. Man, how wish that my kiddie days are filled with this kind of events. 🙂
With the current craze about Transformer: Dark of the Moon, the decision to launch their new CSL phone with Transformer theme is a very smart move. 🙂
The CSL Transformers Phones DS700 comes with 3 daring colors: Red (Optimus Prime), Yellow (Bumble Bee) and Grey (Megatron). I personally liked all the colors. They just looked good!
Here's a way for you to win CSL Transformers Phone DS700 for free. Just follow the instructions. Or for more information, you can click this for their website or click this for their Facebook Fanpage.
Why is the phone is called Transformers Phone? Well, the phone can be transformed from a PDA phone into a candy bar phone. Look at the photos below.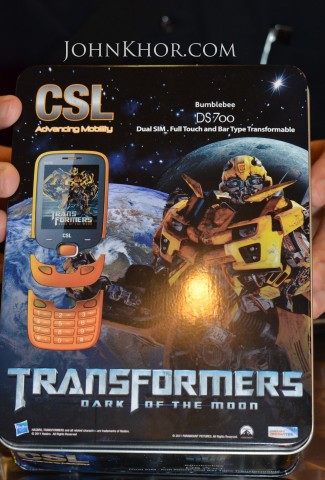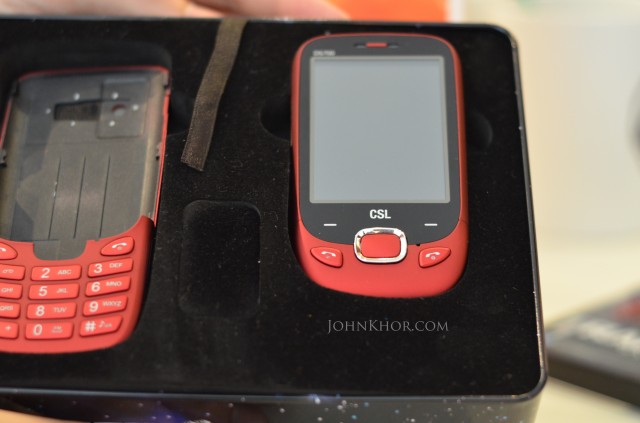 Or watch the video of how the phone transforms:
Here are all the specifications of CSL Transformers Phone DS700:
GSM 900/1800 Mhz
Display 2.4″ QVGA
Size: 93×51x13mm (PDA), 113×51x13mm (Bar)
Weight: 72g (PDA), 86g(Bar)
GPRS/WAP/MMS
Battery: 950mAh, Li-ion Battery
Standby: up to 200h (based on network)
Talktime: up to 4.5h (based on network)
Color: Gray/Red/Yellow
Here are some of the features of CSL Transformers Phone DS700:
Dual SIM Dual Standby
Ordinary Keypad
CSL Fun Club
Blueberry Apps
Java/Facebook
Camera/FM Radio
MP3/MP4 Player
Bluetooth With A2DP
Video/Sound Recorder
Expandable T-Flash/MicroSD Card
Multi Lanuages
Islamic Feature (Azan, kiblat, "Al-Quran" optional)
Preloaded with Transformers 3 Movie Tralier, Wallpapers and Sound
The price of CSL Transformers Phone DS700 is RM499. Currently they are selling the phone at RM299!!! The phone comes with 1-year warranty.
After the roadshow, we were brought to Austin Chase for social gathering and product review of CSL Transformers Phone.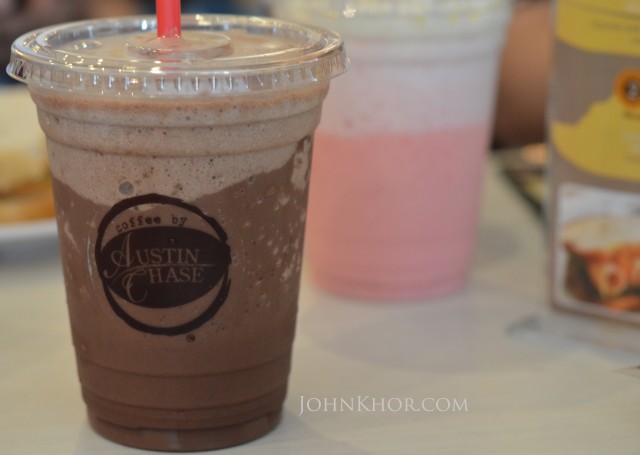 Hazelnut Latte RM12.50. Latte-ious. 🙂
Smoked Salmon Sandwich RM11.90. It's actually 1/3 of its original size. Delicious.
We had a very good session with the Spice CSL management team from Northern area including briefing and Q&A. We also had a great time with other bloggers and played with the mobile phone holders (free gift with every purchase of CSL Transformers Phone).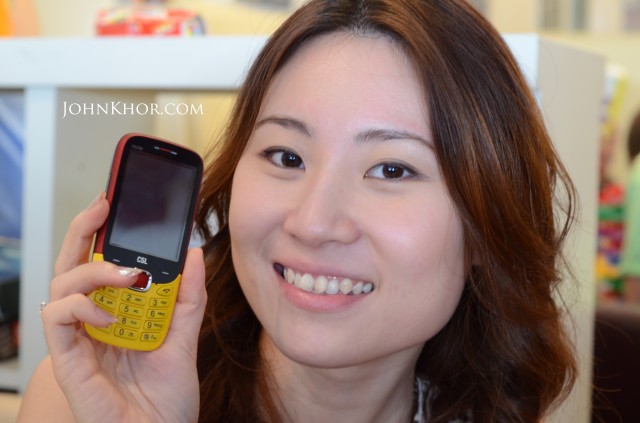 We even pimped up the Transformers phone by mixing the case for the phone. If you want your Transformers phone to become very unique, then I suggest that you buy 2 Transformers phones and you can have fancy colors like the one above. 😛
Squarelet is the official videographer for the Spice CSL event and I was being interviewed by them about my opinion of the phone. Check it out.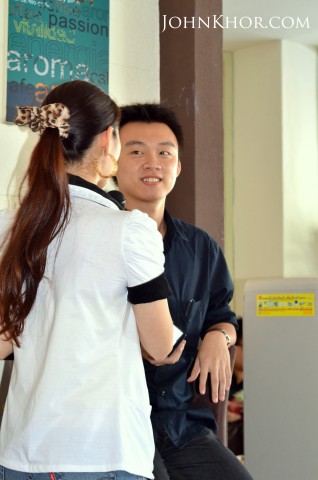 Here's the behind scene. 🙂 My first time is already given to Squarelet. Very nervous.
Squarelet. Hope to be invited to more of your event reviews since I am the only one who promoted you here. Just joking. 😛
My conclusions about the phone:
1. The phone is very affordable especially with the promotion price of RM299.
2. It has many features. Touch screen, inter-changable casings, just to name a few. Very good for children or senior citizens to get use with phones or those who are looking for a phone with many features but affordable price.
3. It has a lot of accesories such as car charger, USB charger, screen protector and a Transformers phone pouch.
4. It can listen to radio without the handsfree. Pretty cool! 🙂
5. You use your dual sim card functions without needing to switch off the phone just to change the telco network.
Just a drawback, the phone does not support EDGE or 3G. It only supports GPRS/WAP. Hope that they can integrate Wi-Fi also. That would be perfect, but with RM299 price tag, how can we ask for more. 🙂
Special thanks to Spice CSL, MSP Marketing and Criz Lai for the whole event. Everything is well planned of and we had a great time reviewing the phones and socializing among the bloggers. 🙂
For more information:
Spice CSL International Sdn Bhd
Wisma CSL
No 10, Jalan Jurunilai U1/20
Hicom-Glenmarie Industrial Park
40150 Shah Alam Selangor Malaysia
T 03-5569 3031
F 03-5569 3032
W www.csl.my
What's your say?