White iPhone 4 kambing soon to Malaysia @ DiGi!!!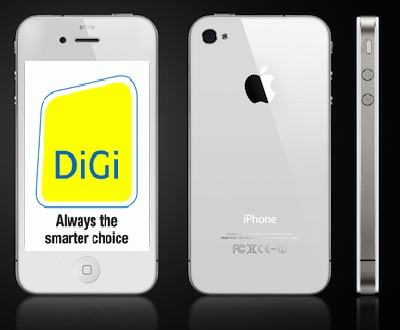 Even before Apple made it official, DiGi has opened Registration of Interest (ROI) for white iPhone 4. 🙂 DiGi, always the smarter choice. Even smarter than Apple, Maxis & Celcom to capture the iPhone & smartphone market in Malaysia.
You might be seeing this iPhone advertisement on your major newspapers. So cheeky of DiGi. And the usual kambing soon which means coming soon. 😛
It has been rumored that white iPhone 4 will be launched in US on April 26, 2011. But there's no news about when will DiGi bring white iPhone 4 to Malaysia.
Will this affect the sales of Celcom iPhone 4? From my point of view, this will hurt Celcom's iPhone 4 sales as many people are shunning from iPhone 4 due to the fact that many people are carrying the phone and white iPhone 4 might be able to attract those who wants to be special or different from everyone.
Anyhow, for those of you who are waiting to white iPhone 4, click here to register your interest. 🙂
What's your say?