White iPhone 4 is officially OUT on April 28, 2011!!! But not in Malaysia yet :(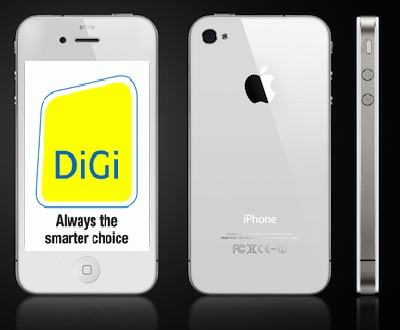 The elusive iPhone 4 has finally seen the light. After being delayed for months, finally customers can order white iPhone 4 from Apple Retail Stores, Apple Authorized Reseller or your select local telco centers or through online ordering from Apple Online Stores. The prices for all white iPhone 4 remains the same as black iPhone 4 for US and should be the same for the rest of the countries.
Countries that will have white iPhone 4 on April 28, 2011 are listed as below:
Austria
Australia
Belgium
Canada
China
Czech Republic
Denmark
Finland
France
ermany
Hong Kong
Ireland
Italy
Japan
Luxembourg
Macau
Netherlands
New Zealand
Norway
Singapore
South Korea
Spain
Switzerland
Sweden
Taiwan
Thailand
UK
US
No news for Malaysia. Again for unknown reason, Malaysia is not getting the latest product from Apple. Weird. Well, wait, wait and wait again, Apple fanboys.
Our local telco, DiGi has started ROI for white iPhone 4 but closed it after a while. Maybe DiGi has received the latest news from Apple that Malaysia is not in the list of white iPhone 4 launch. If you go to their www.kambing-soon.com website, you will get this:
So, will you wait for white iPhone 4 or you are willing to wait longer until maybe around Dec 2011 or Jan 2012 for iPhone 5 launch in Malaysia?
[SOURCE]