White iPhone 4 is finally here in Malaysia!!!
Well, I have been iPad2-ed. I know I have been missing for 1 week++ dee. It's all because of iPad 2. It's just too addictive. I have been exploring the iPad 2 for one week and now I am back. I am preparing the iPad 2 review and will be up soon.
Even though I am missing, I am still reading about our local telecommunication new using my new toy, iPad 2.
The highlight of the week is white iPhone 4. It's been launched this week by our three main telco operators, namely, Maxis, DiGi and Celcom.
A beautiful design from Maxis. Looks simple and perfect.
Celcom's design looks a bit down. Not colourful enough. Tried to look cool but turned out to be not so cool.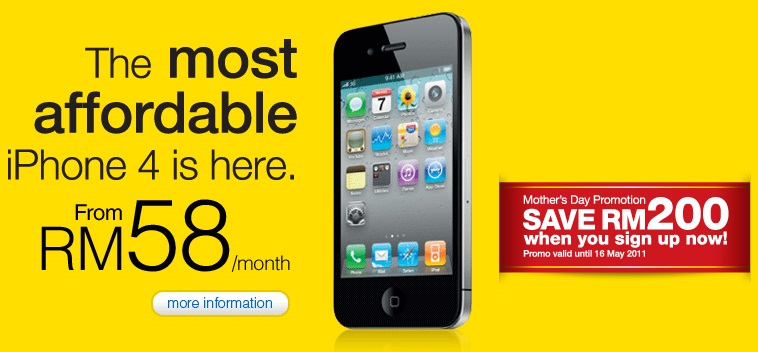 Looks good and vibrant. Very active and nice.
Well, one thing weird is that only Maxis that promotes white iPhone 4 in their website. DiGi, after their kambing-soon.com advertisement, does not promote the white iPhone 4. This is weird. Spending so much money in advertising it and then let Maxis cut them and sell white iPhone 4 first. Just my 2 cents. And ya, DiGi offers RM200 rebate for any iPhone 4 plan signups until 16 May 2011.
By they way, white iPhone 4 might boost some sales for iPhone 4 especially Celcom. Here's the Celcom's iPhone 4 plans.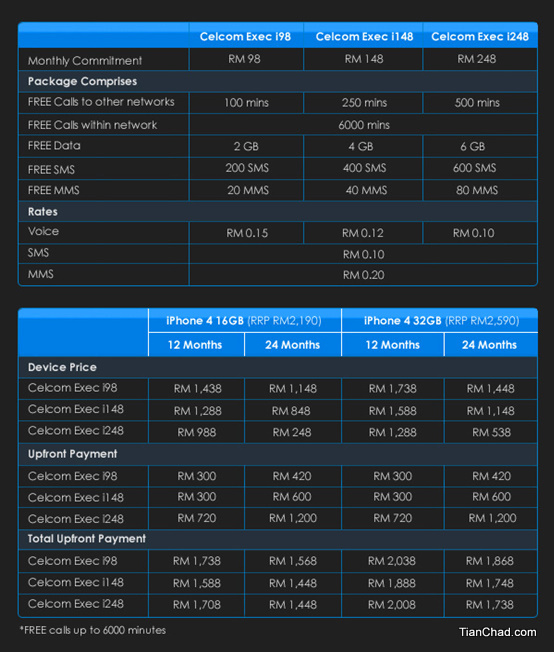 So, anyone got their white iPhone 4? Or did anyone sell their black iPhone 4 just to get the white one? Or are you planning to get iPhone 5? I predict that iPhone 5 will come to Malaysia around December 2011 or January 2011.
What's your say?
[SOURCE]