Starbucks Buy 1 Free 1 Voucher @ Penang 1st Avenue on 16th June 2013!!!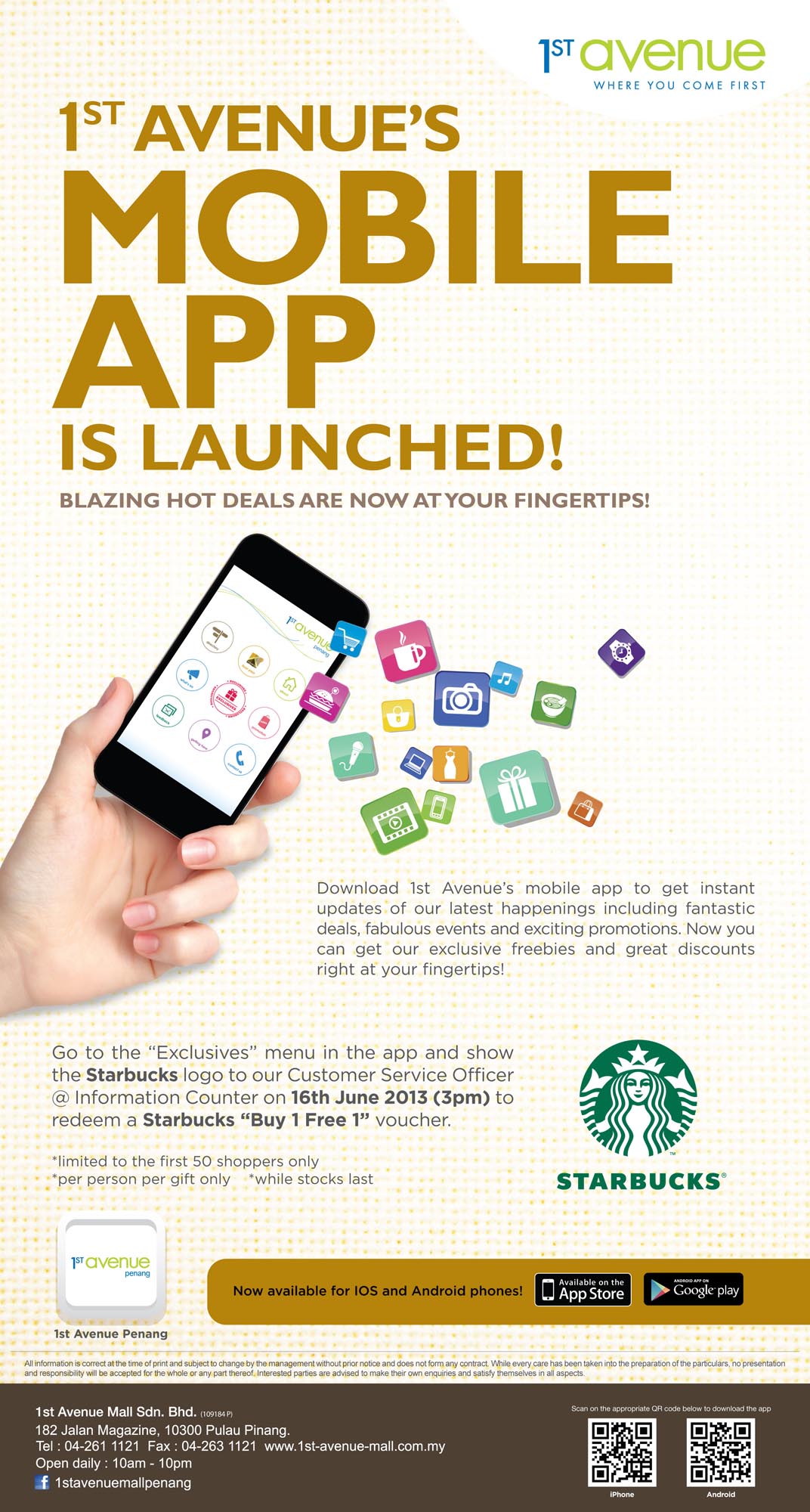 Have you downloaded 1st Avenue's official mobile app from Apple's AppStore or Android Play Store? Get it now!!! Click here to get the download link.
Why? Because as you can see in the poster, you can get yourself a Buy 1 Free 1 Starbucks voucher. What a great deal right? You just need to download the app, go to the 'Exclusives' and show the Starbucks logo to Customer Service Officer at Information Counter on  16th June 2013 (Sunday) at 3pm. That's all you need to do and no sweat at all.
What a great way to spend your Sunday right? And what's is even better, Starbucks is just steps away from the 1st Avenue's Information Counter. You can just go and claim your Buy 1 Free 1 together with your husband/wife, boyfriend/girlfriend, BFF or your mum/dad or your dog maybe? 😛
That's all folks. I will be there to cover this event and hopefully can get the voucher too. Only first 50 shoppers will be given the voucher. And make sure you are there early OK? As the previous Iron Man 3 T-Shirt giveaway attracted a long line.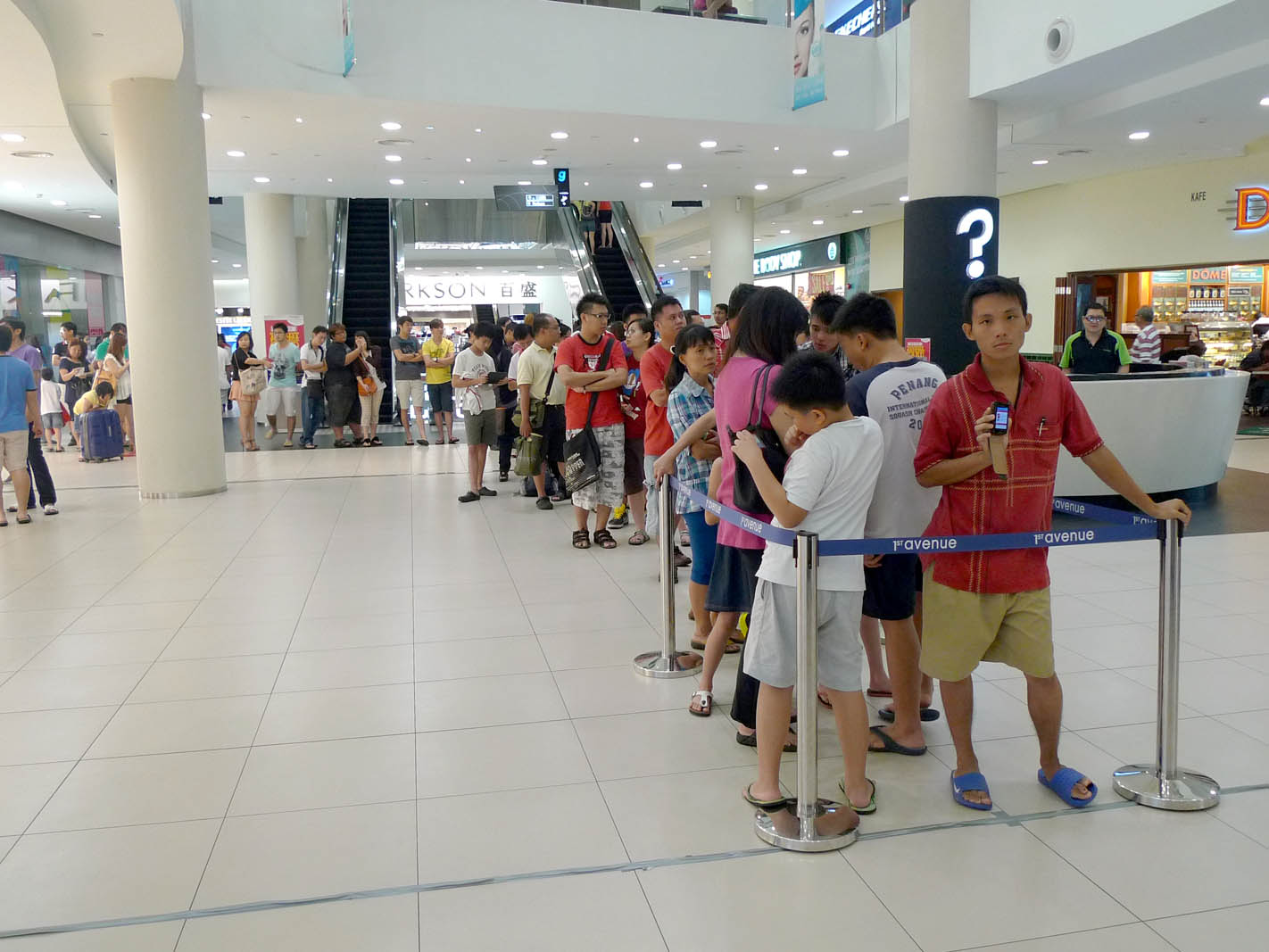 What's your say? See you there!!!