Should I Wait for iPad 3 or Buy iPad 2 after March 11 2011?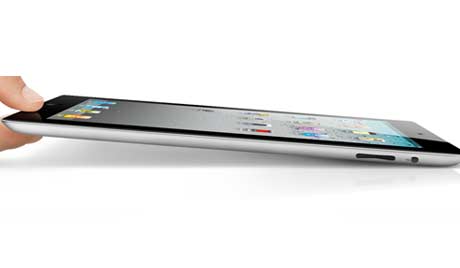 The Apple staffer declined to give details about the iPad 2 or 3, but said:
"For the iPad 2 don't get your hopes up too high. That's all I'm going to say. They've had a number of problems along the way, and the third-generation iPad is the one to make a song and a dance about."
Reading this statement from the Internet really dampens my spirit in getting iPad 2. That's was hours before the announcement of iPad 2.
Apple really knows how to generate free publicity for their products. With the rumor mills keep on putting so many information and guesses, Apple will continue to get free publicity.
The rumor of iPad 3 stems from one source, Daring Fireball's John Gruber. He wrote this in his blog:
"Summer feels like a long time away. If my theory is right, they're not only going to be months behind the iPad 2, but if they slip until late summer, they might bump up against the release of the iPad 3. And not only did they announce this with a distant ship date, they did it with no word on pricing."
With this statement, the world of Internet is full of iPad 3 rumors. But, I beg to differ. It seems ridiculous that iPad 3 will be announced in the same year of iPad 2.
The wording from iPad 2 event says it all:
2011 will be the year of iPad 2.
This indirectly states that Apple will not be launching iPad 3 in 2011. And I read an article that tells the reasons iPad 3 will not come in the fall of 2011. Apple will not launch iPad in fall. First, launching iPad in April helps them to create another sales spike instead of one massive sales volume during the holiday season. Launching iPad in fall will make other product refresh looks unattrative and might hurt their sales.
Anyhow, some speculate that maybe Apple will be launching iPad 2 HD which will give us a retina-display or maybe a 7-inch iPad. That might happen but not iPad 3.
So for those of you who have not purchased iPad, quickly go and buy iPad 2. And those of you who already have iPad, use it first and wait for the next update because iPad 2 is just another speed bump and didn't offer anything that's really worth your extra hussle and money. That's my personal opinion. 🙂
UPDATE: Regardless of the iPad 3 speculation, iPad 2 is selling like hot cake now. Customers even have to queue for long hours just to have their brand new iPad 2. Indeed, 2011 will be the year of iPad 2.
What's your say?