Official Price for New 2011 Apple iMacs in Malaysia!!!
This is the first time I missed Apple products official price announcement. I have been way to busy with my iPad 2. Time to come back to my blog.
Yup. Apple has just refreshed its iMacs. Usually iMacs refresh are somewhere around May/June. So, for those who are planning to get iMac, please plan wisely and don't buy when it's nearing May/June. Don't expect the Apple staffs to tell you about the new products launches cause they have their own interest in mind too, that is to clear their exisiting stock, so always check my blog. (:-P Haha A good way to promote my blog). Don't become like my reader and I.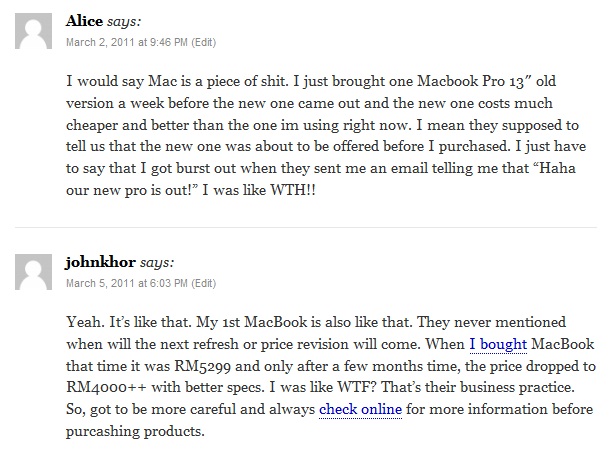 In Apple 2011 iMac refresh, nothing much has changed in its physical form but there's processor upgrade and Thunderbolt. Its graphic processors have been upgraded to faster Advanced Micro Devices' (AMD) Radeon graphics processors. It comes with  integrated FaceTime HD video cameras.
Anyhow, here's the official price for Apple iMacs in Malaysia.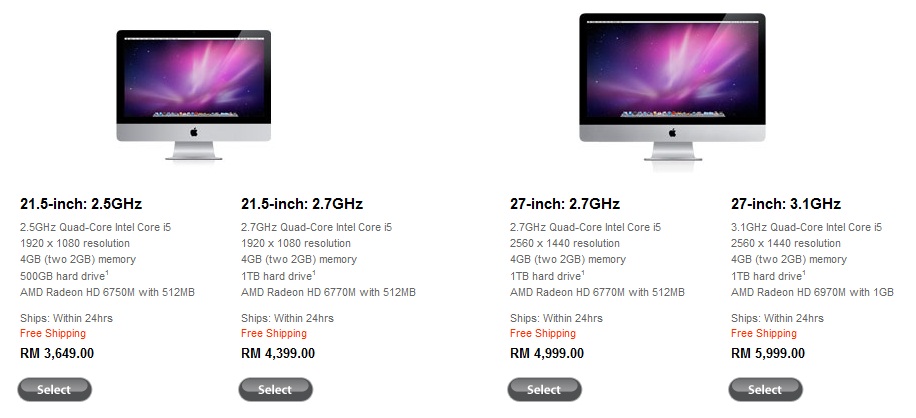 I am so tempted to buy one. I am looking at 27-inch 2.7Ghz iMac, RM4,999. Anyone of you have bought the iMac? Please share your experience!!!
What's your say?