It's April 20, 2011 already. Still no news of iPad 2 in Singapore, Hong Kong and Korea?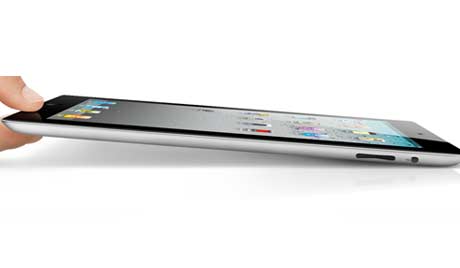 Today is April, 20 2011. And there's still no news of Apple iPad 2 launch in Singapore, Hong Kong and Korea. What is happening, Apple?
The latest news about iPad 2 from outside of United States is that Apple Store in India showed a link 'Buy Now' recently and later has been changed back to 'Notify Me, causing Appe fanboys in India to have temporary erectile dysfunction. 😛
Anyhow, the Internet blogosphere speculates that iPad 2 might be arriving in Singapore on April 22, 2011 (Friday) consistent with what I have read in the Internet last few weeks ago. iPad 2 might launch in Malaysia on the same day as iPad 2 launch in Singapore which is April 22, 2011.
Another speculation is that iPad 2 launch in Malaysia might be one week later than Singapore which will be on 29, April 2011. Or even worst, iPad 2 launch in Malaysia might be on May 6, 2011, 2 weeks later than the expected launch date in Singapore.
If you have noticed, all the speculated dates of iPad2 launch fall on Fridays. This is consitent with the Apple's iPad launch pattern which typically fall on Fridays, 5pm and the online ordering of iPad 2 usually will start at 1am on the launch date.
There's another source that says that Maxis might be bring iPad 2 to Malaysia around June/July 2011.
Well, too much speculations already. I am getting more stressed up. That said, I think let us just forget about this for a while and get productive with our lives, OK?
Stay tuned for more info on iPad 2 in Malaysia. 🙂
What's your say?
UPDATE: iPad 1st generation currently SOLD OUT in all Switch, an Apple reseller, outlets in Penang. Those outlets don't even have iPad demo units for me to try. I am not sure of Kuala Lumpur and Sarawak outlets. Currently, Apple Store Malaysia doesn't have iPad 16GB WiFi only and iPad 32G WiFi only, whereas other iPad models are still available for purchase. Signs of iPad 2 coming to Malaysia?