Leaked photo of iPhone 4S from Apple Store Japan!!! 80% percent is iPhone 4S. No iPhone 5 :-(
Well, finally Apple Store in Japan put a nail to the rumors. Yeah, it's 80% confirmed that there will be no iPhone 5 but iPhone 4S.

Here's the translation for the text below the '?' image which is supposed to be like the picture below: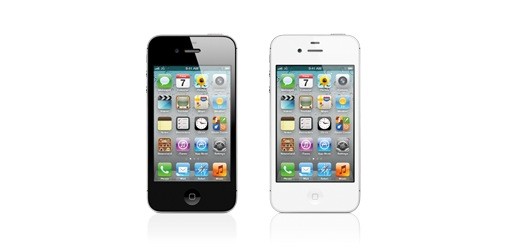 Notice the iMessenger and Newsstand icon at the Home screen? I don't know what is the app in between Notes and Clock. Anybody can help?
iPhone 4S, appeared.

October 14, from 8:00 am to launch the Apple Store. To help you choose the carrier and rate plan is right for you. staff because it sets the iPhone, and is ready to start using before leaving the store. Learn more…
So, Japan will be getting its iPhone 4S the same time with US. Will Malaysia get the iPhone 4S the same date as them or maybe delayed for 2 weeks or 1 month. Well, as I have said in my previous post, we will know soon this coming early November.
What's your say?
Oh ya, one more thing. I am banging my head to the wall. No iPhone 5. Well, time to do comparison for iPhone 4S VS Samsung Galaxy S 2.