iPhone 5S & iPhone 5C Will Be Available In Malaysia on 1st November 2013!!!
*I* think I will be the joke of the day in the tech community for writing the wrong date of iPhone 5S and iPhone 5C launch date in Malaysia* *Blush* Sorry. 🙁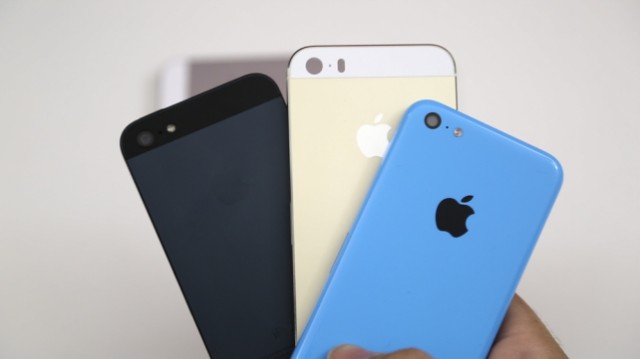 iPhone 5s redefines the best smartphone experience in the world with amazing new features all packed into a remarkable thin and light design, including the Apple-designed A7 64-bit chip, all-new 8 megapixel iSight® camera with True Tone flash and introducing Touch ID™, an innovative way to simply and securely unlock your phone with just the touch of a finger. iPhone 5c features an all-new design, packed with features people know and love like the beautiful 4-inch Retina® display, blazing fast performance of the A6 chip, and the 8 megapixel iSight camera—all while delivering great battery life.¹ iPhone 5s and iPhone 5c both offer more LTE bands² than any other smartphone in the world and include all-new FaceTime® HD cameras.
And the most waited answer for iFanboys is finally answered. Malaysians can get their hand on iPhone 5S and iPhone 5C this coming 25th October 1st November 2013. It is Friday as usual. 🙂 Apple's favourite day for the release of their latest iProducts. 🙂 Are you excited? 😛
Hit on for the full list of 2nd and 3rd batch of countries getting the iPhone 5S and iPhone 5C.
Here is the full list of the 2nd batch of countries that are getting the iPhone 5S and iPhone 5C:
Austria, Belgium, Bulgaria, Croatia, Czech Republic, Denmark, Estonia, Finland, French West Indies, Greece, Hungary, Ireland, Italy, Latvia, Liechtenstein, Lithuania, Luxembourg, Macau, Malta, Netherlands, New Zealand, Norway, Poland, Portugal, Reunion Island, Romania, Russia, Slovakia, Slovenia, South Korea, Spain, Sweden, Switzerland, Taiwan and Thailand.
And below is the list of the 3rd batch of countries that are getting Apple's latest phones:
Albania, Armenia, Bahrain, Colombia, El Salvador, Guam, Guatemala, India, Macedonia, Malaysia, Mexico, Moldova, Montenegro, Saudi Arabia, Turkey and UAE.
Do you find that the excitement for Apple's latest phones is getting lesser each year or is it still the same? Please leave your comment and I really wish to know your opinion. 🙂
The next question on Malaysians' mind will be, 'How much will the iPhone 5S and iPhone 5C in Malaysia?' Stay tuned for the update. 🙂
What's your say? Yay or Nay?