iPhone 5 with 4-inch Screen Size and is set to launch in Q3 2011?
Screenshots of rumored iPhone 5 design.
iPhone 5 is rumored to have the same design as iPhone 4. Above picture is the screenshots of a video that had been posted in Youtube. I was about to put the Youtube video when I found out that Apple had removed it, claiming copyright issues. So, above pictures are the best that you can get.
And China Times reports that iPhone 5 has entered trial production and is due to launch in Q3 of 2011. It is said that iPhone 5 will have a metal chasis to avoid the antenna issue that plagued all iPhone 4 models (GSM & CDMA). iPhone 5 will also have a 4-inch touch screen with thinner bezel (edge-to-edge screen).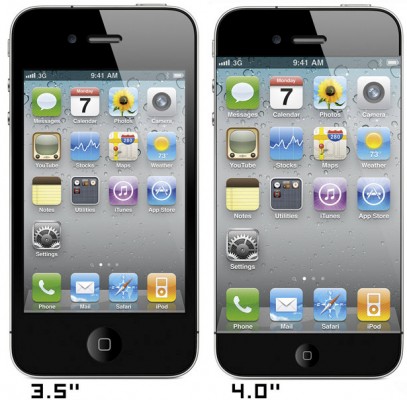 If iPhone 5 design like above, then Apple is really a gone case. Haha 🙂
All rumors about iPhone 5 point to the facts that iPhone 5 will have A5 processor, larger screen, thinner bezel (edge-to-edge screen), a metal back and similiar design like iPhone 4.
I really can't wait to get an iPhone 5. Will keep you guys updated about iPhone 5 rumors until it's official launch in US. 🙂