iPad 2 Is Out Already & It's Bigger & Meaner!!!*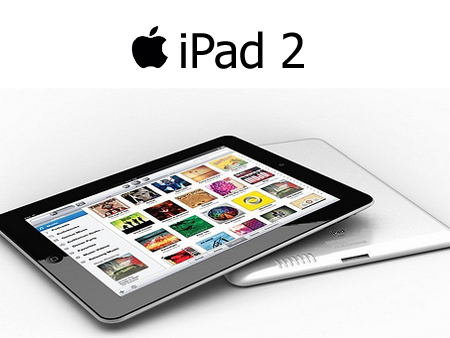 The new iPad 2.
Haven't you heard or read in the Internet? iPad 2 is out already!
It's bigger and meaner! It has louder speakers and even has a control for the bass.  This new iPad 2 even has a new feature where it can auto edit your photos and videos. Isn't it cool? It even can automatically downloads songs that you like and deletes songs that you don't like. And the new iPad 2 seems to have a dislike of Justin Bieber songs. It will automatically self-destruct if there's Justin Bieber songs.
It has a lot of cool new functions such as iMilk, where you can get free milk everyday; iFoodTray, where you can enchance the presentation of your food; iShotGun, where your iPad 2 can be used as a weapon; iGPS, where you can see larger presentation of the maps; iMotivator, where it can motivates you to do better in things you want to; iPad 2 can even provide fire for you to do your BBQ and so on. What the heck! This is so high tech!
So cool! Don't believe me? Watch this video:
Haha. Everyone of you is being hoaxed dee. I am also one of the victims. 🙂 Anyhow, the people who made this video really have some skills that I should mentioned. Good job. I had a good laugh especially the self-destruct joke with Justin Biebers. 😛
Enjoy and when will iPad 2 be released in US and when will iPad 2 comes to Malaysia???
What's your say?
*It's just a joke and hopefully you are entertained! 🙂