iPad 2 coming to Malaysia this July, 2011???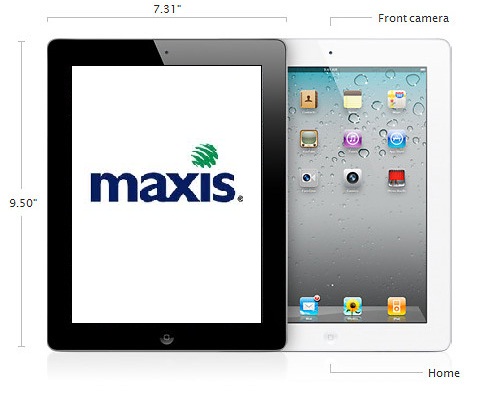 'Meanwhile, on the iPad 2, he said the company is expected to launch the device in the third quarter of this year. — Bernama' Quoted from Business Times.
This is what T. Kugan, Maxis' Vice President & Head of Products, Devices & Innovationn said during the launch of Maxis Integrated Partner in Education (MIPE) on April 5, 2011.
One source said that this news has basis due to the fact that Maxis supposedly has a very good relationship with Apple. Apple has mentioned that Singapore, Hong Kong, Korea & addtional countries will have iPad 2 launch this coming April 2011. This news has seriously reduced the chances of Malaysia to be in the list of 'additional countries to have iPad 2 launch'. 🙁
Maxis will start selling iPad 2 in July/August 2011 simultaneous with the launching of iPad 2. Maxis will certainly not wait until iPad 2 has been launched a few months later, then only start selling iPad 2. This just don't make business sense.
This really paints a bleak prospect for Malaysian who wish to own iPad 2 as soon as possible. Now, the other alternative is to go to Singapore to get iPad 2 on April 22, 2011 (Friday). I read in the Internet that Singapore, being a tech-savvy country, will usually don't have enough stock to cope with demand in the first few months after the launch. So, those who are itchy for iPad 2 have to queue up early to get their iPad 2 in Singapore. 😛
What's your say?