How to Check if An iPad is Original?
Well, recently I received a comment on how to check whether the iPad or iPad 2 that you bought is original or not. If you purchase it from Apple Store or Apple Premium Resellers, chances are very high that you are purchasing an original iPad. If you are still worried, then, there's a way to check whether your iPad/iPad 2 is original or not.
For those of you who purchased your iPad/iPad 2 from individual sellers, be it second hand or from the grey market, you better check.
Here's how you check whether your iPad is original or not.
Click this link to go to this Apple website and enter your iPad serial number. It's just that simple. 🙂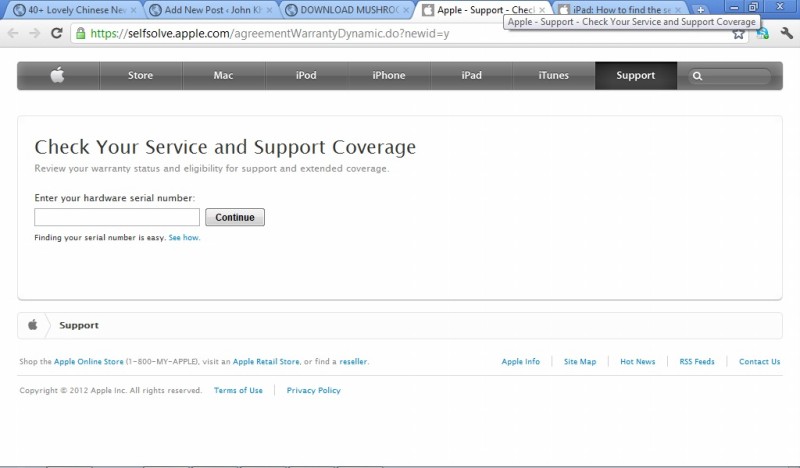 How to check your iPad/iPad 2 serial number? It's also very simple. Just go to Settings. Go to General and select About. At that page, you will see the serial number.
Or you can look for your iPad/iPad 2 serial number at back of the metal case.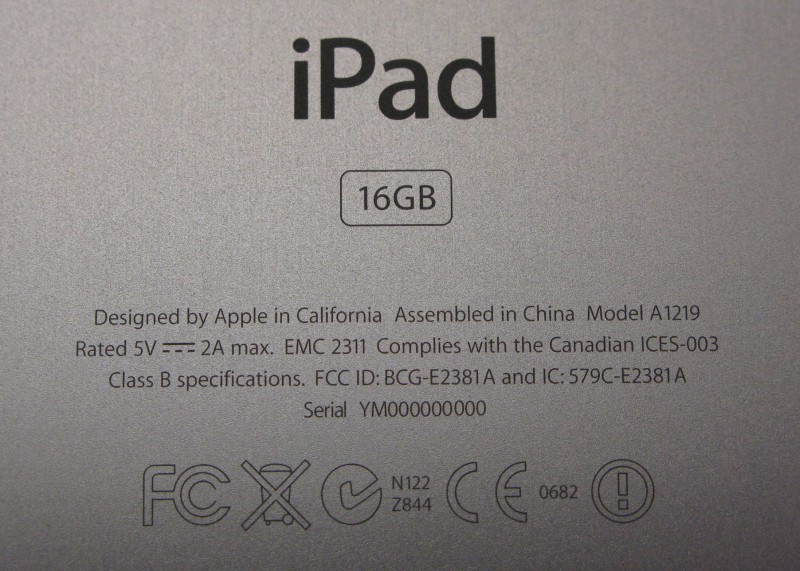 That's all. Hope this solve your problem! 🙂
What's your say?
[SOURCE]