Girl sells her virginity online for white iPhone 4!!!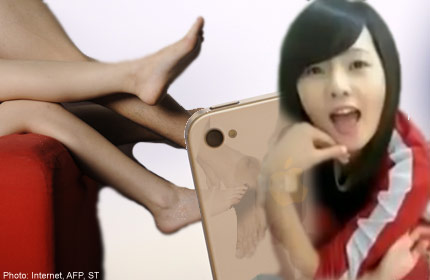 Things are getting out control nowadays! Last we heard was a boy who sold one of his kidneys just to get an iPad 2 and now, a girl who are selling her virginity for an iPhone 4. Materialism at its best!
iPhone 4 is still a phone and does it worth that much as your virginity? Head on for the whole story:
GUANGDONG – Young adults in China are taking serious measures to buy expensive Apple products, according to reports.
Biznewschina reported that a female jiulinghou, referring to those born during the 90's, tweeted on Weibo (Chinese version of Twitter) that it is her "dream to own a iPhone4 but her father won't let her get one." She then decided to sleep with someone in exchange for the mobile device.
The Guangdong teen has posted a picture of herself along with other basic personal information saying she is willing to "sell" her virginity to anyone that buys her a iPhone 4."
Her post has received negative feedback, pointing out that a phone is not worth what she giving in exchange. Others think that someone is using her account and pulling a malicious prank on the girl.
Last April, a 17 year old boy from Anhui bought himself an iPad and cellphone by selling a kidney for 22,000 yuan (S$4,200).
Sociologists blame such events on the rising importance of materialism amongst the young generation and their belief that there are no limits to how they satisfy their desires.
Click here for the link to a video report of her story and very sorry, it's in Cantonese. I will tell you what happened. The girl got the white iPhone 4 after she went out with a guy. She claimed that they did not have sex at all but just talked the whole night. That's what I heard from the report.
Heard any stories like this? Leave a comment!

What's your say?
[SOURCE]