Finally, DiGi offers White iPhone 4…
After much hype with DiGi' kambing-soon.com advertisement, finally DiGi offers white iPhone 4, much later than Maxis and Celcom.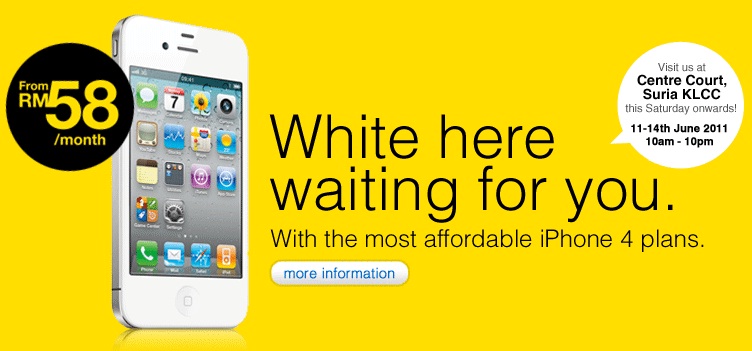 It's rumored that Steve Jobs, Apple Inc CEO, purposely delayed white iPhone 4 to DiGi because DiGi advertised white iPhone 4 before the official announcement from Apple Inc. Steve Jobs always has his way of hitting back to those who didn't follow his way. 😛
Anyhow, those of you who are DiGi evangelist, you can now have your white knight, the white iPhone 4.
What's your say?
P/S: To get more information about DiGi white iPhone 4, click here. And to know where to to buy from DiGi centres, click here.