Samsung Galaxy Note 2 Android 4.3 Update Has Reached Malaysia!
The much awaited Samsung Galaxy Note 2 Android update is finally here! Android 4.3 update!!! Yay! After been checking the Software Update for nearly 2 weeks, finally my phone just got it. I was reading messages and I just got the itch to check whether the update is here or not and lo and behold, I got the update!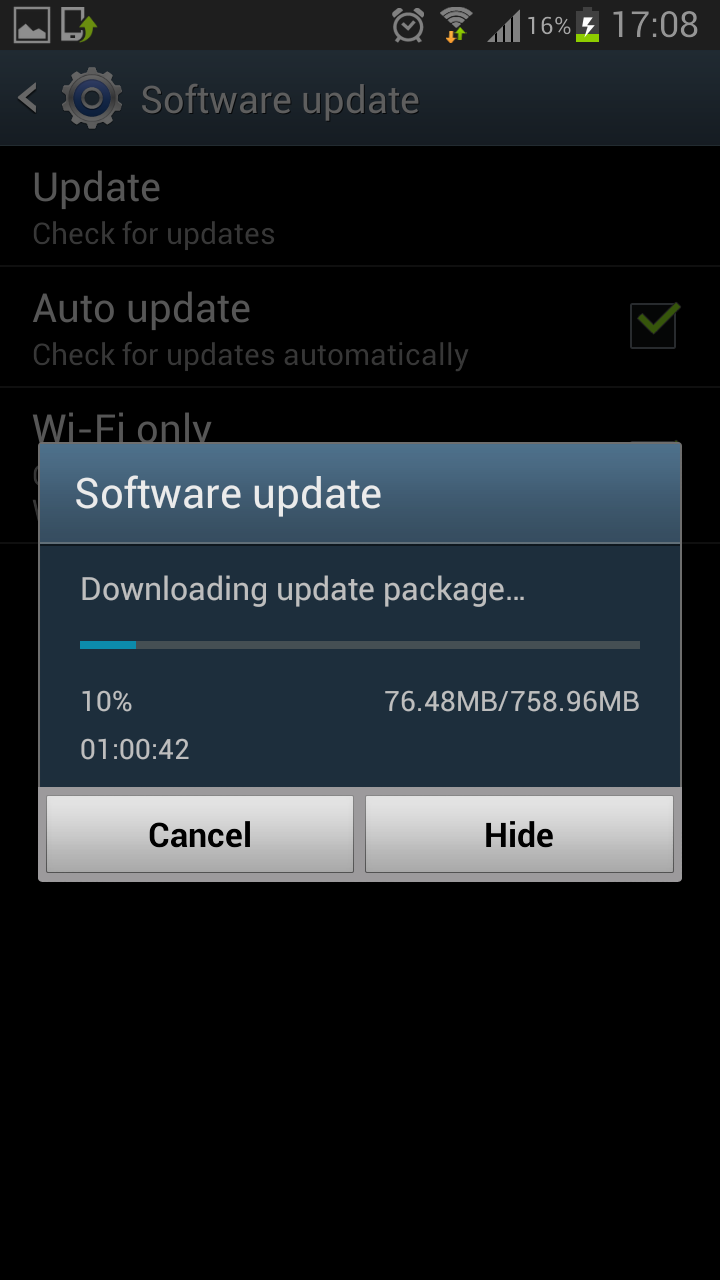 The file size is rather big. 758.96MB. It will take some time to download the package. 🙂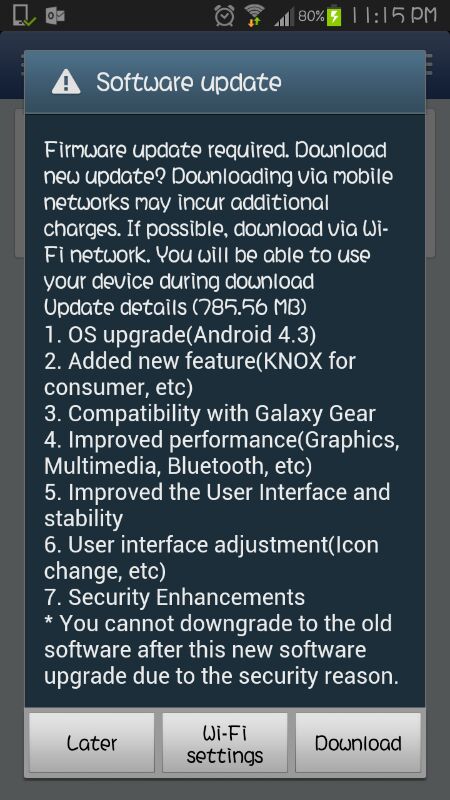 Here is the printscreen from my friend who got the update a few weeks ago. 🙂
According to SamMobile, here is the list of features and improvements that comes with the Android 4.3 update:
Support for Galaxy Gear
TRIM Support (Makes the device much faster)
Samsung KNOX
Samsung Wallet (Pre-loaded)
Better RAM management
Core UI elements updated to the ones on the Galaxy S4 (Galaxy S4′s theme all over)
New Samsung Keyboard
GPU drivers have been updated (Higher GPU benchmark scores)
New Lockscreen: Multiple Widgets, improved ripple effect than Android 4.1.2, ability to change clock size and set a personal message
New screen modes (From S4): Adapt Display and Professional Photo
Daydream
Driving mode
Actionable notifications
Move-to-SD-card feature
New Camera mode : Sound and Shot
New Additions in Notification Centre
Completely revamped Settings UI (Tabbed interface – Exactly like the Galaxy S4)
Implementation of Voice controls (Let's you control various parts of the phone using voice commands – Galaxy S4 feature)
New Samsung Apps: Calculator, Clock, Contacts, Gallery, Music
Full screen Samsung apps
New S-Voice (from Galaxy S4)
My friend who owns a Samsung Galaxy Note 2 LTE version from Hong Kong got her Android 4.3 update a few weeks back and she said the speed is faster and the screen display is better. I am so excited.
You can use OTA update. Just go to Settings –> About Device –> Software Update. Or just plug your Note 2 to your computer and go to Samsung KIES.
What's your say? Nice?