[CONFIRMED] Google Nexus 7 Release Date in Malaysia is 21st September 2012!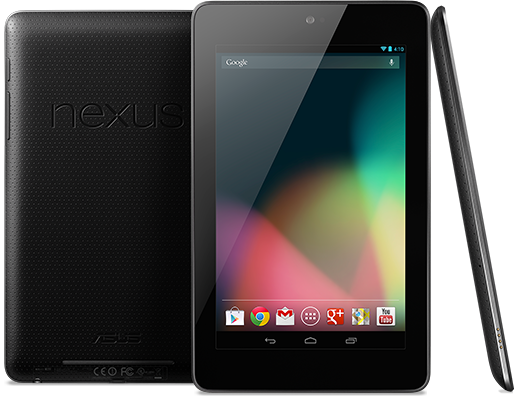 The first device in the world running Android 4.1 Jelly Bean.
Finally, the long awaited Google tablet is coming to Malaysia soon. Google Nexus 7 is reputed to be the one of the best Android tablets and the price is very competitive. US$199. Many Android tablets failed to impressed a lot of people but this tablet has been receiving great reviews from Engadget, Mashable and Gizmodo.
This Nexus 7 gives a stiff competition to Amazon Kindle Fire. This is the only one Google flagship device that Google has done it right so far. Everything from its hardware to its software and price is right except its packaging. Its packaging is too tight that many reviewers are having a lot of problem opening it. I hope that Google will improve its packaging in the future.
A lot of Malaysians can't wait for Google Nexus 7 to launch in Malaysia that they buy from the grey market. They are paying premium price for Google Nexus 7. The price of 16GB Nexus 7 in the grey market is around RM950 to RM1100. Just to get the 'buttery' feel of Android 4.1 Jelly Bean. 😛
Here is the leaked photo of the Google Nexus 7 invite by Google & Asus.
Now, you don;t have to pay premium price for Nexus 7 already. The launch date for Google Nexus 7 in Malaysia is confirmed. It is on 21 September 2012. The price for Google Nexus 7 16GB WiFi only model in Malaysia is rumored to be around RM999. This is something that I don't quite understand. Google Nexus 7 16GB model is US$249 which is around RM756 after conversion. Adding all the taxes and everything else, I thought that it will be around RM850 or maybe RM899 the most. Still a bit disappointed. 🙁 Anybody can enlighten me about this issue? Still, I believe that Google Nexus 7 is going to be a big hit in Malaysia.
Stay tuned to this blogpost as I will update the official price for Google Nexus 7 in Malaysia when I get the information.
Let's enjoy the Google Nexus 7 promotional video while waiting for it to launch in Malaysia.
http://www.youtube.com/watch?v=RCnt__Qh95I
Here are the specs of Google Nexus 7.
SCREEN
7" 1280×800 HD display (216 ppi)
Back-lit IPS display
Scratch-resistant Corning glass
1.2MP front-facing camera
Corning Glass
WEIGHT
340 grams
MEMORY
8 or 16 GB internal storage
1 GB RAM
BATTERY
4325 mAh
9 hours of HD video playback
10 hours of web browsing
10 hours of e-reading
300 hours of standby
CPU
Quad-core Tegra 3 processor
SIZE
198.5 x 120 x 10.45mm
WIRELESS
WiFi 802.11 b/g/n
Bluetooth
USB
Micro USB
OS
Android 4.1 (Jelly Bean)
FEATURES
Microphone
NFC (Android Beam)
Accelerometer
GPS
Magnetometer
Gyroscope
What's your say? Will you be buying Google Nexus 7?
Picture source from Lowyat.
Here is the leaked photo of the Google Nexus 7 invite by Google & Asus.