(FREE APPS) Download Mushroom War For Android!
If you are a big fan of tower defense game, then you have to download Mushroom War for your Android device. Very addictive and best of all it's FREE. 🙂
You need to defend your mushroom kingdom from the evil infected mushrooms by upgrading your weapons, units and buildings. Too bad some of the words are in Korean but don't worry. By looking at the pictures, you will understand the meaning.
A very cute and great game from West River.
Here's the game's description.
Insanely addictive defense game!

Suffering from long time war, the kingdom of mushroom starts to collapse. An epidemic broke out and many mushrooms died from it and they were totally exhausted. A wave of evil thoughts and viruses spread among the mushrooms. After all, infected new species began its existence and there was a conflict between good and evil mushrooms. Your mission is to defend mushroom kingdom from evil infected mushrooms. Please save your mushroom friend!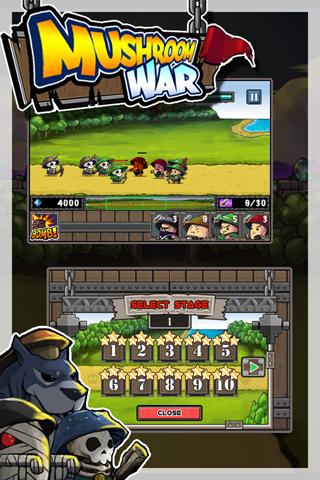 Download Mushroom War at Android Market here.