How to buy Samsung Galaxy Tab 10.1-inch 16GB WiFi + 3G @ RM1,649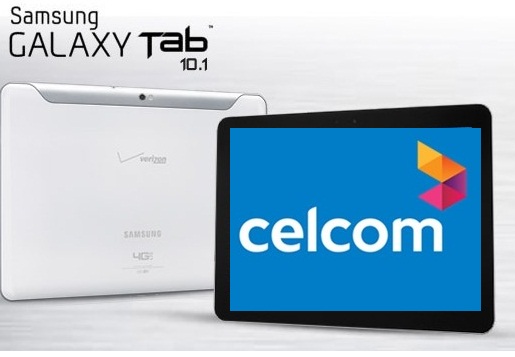 Yeah. If you are lucky, you could even get Samsung Galaxy Tab 10.1-inch (SGT 10.1-inch) at RM749.
What's the trick? Well, actually it's very simple. Don't sleep tonight and camp in either Plazza e@Curve, Mutiara Damansara, Queensbay Mall, Penang or Jalan Kempas, Johor Bahru or wake up very early in the morning  and queue.
Be the first 50 customer to buy SGT 10.1-inch at RM999 (with 24-month data contract), then terminate the data contract on the spot. The penalty of terminating the contact is RM500. On top of that, you will have to pay RM150 registration fee (why the heck they do this?). So, RM999 + RM500 (Penalty fee) + RM150 (Registration fee) = RM1,649. That's how you get it at RM1,649. You get a savings of RM250 (RM1,899 – RM1,649 = RM250)
If you are the lucky 20 people who get to buy SGT 10.1-inch, then your SGT 10.1-inch is RM99 + RM500 + RM150 = RM749. You get to save RM1,150. 🙂
Got the trick? Do consider that if you really don't like contracts.
At the same, let's analyze Celcom's data packages.
Celcom's Official Samsung Galaxy Tab 10.1-inch data packages.
From my point of view, it's not really worth it unless you are looking for a mobile broadband. The savings that you get from the 1-year contract is only RM321 and RM371 and 2-year contract is only RM361 – RM431, depending on which package you choose.
And if you use auto-billing with your credit card, you get to enjoy another 5% rebate which makes your monthly bill only RM65/month for Basic and RM93 for Advanced.
The upfront RM150 registration fee will be rebated to your bill in the form of RM10 for every month until 12 months. The balance RM30 is used for registration fee (This is funny, :-)) and will not be refunded according to the T&C. 🙁
Overall, I will suggest that you get a Yes Huddle (RM399, a MiFi) and get their Starter Pack and enjoy 3X – 5X  of the 3G speed. Still, this depends on the coverage. There's no perfect mobile broadband, you just gotta check which broadband provider is the best in your area. One man's meat is another man's poison. 🙂
Happy queuing or camping! 🙂
What's your say?