Not sure what to buy for your family members, relatives or friends when you are in Penang? Or just wish to taste some good tau sar pneah or our Penang local products? Head on to Tean Ean Local Products 田园土产. Located at the corner of Jalan Sultan Ahmad Shah, you can hardly miss it. As you come from Gurney Drive, at the end of Gurney Drive as you turn into Jalan Sultan Ahmad Shah, you will notice the big yellow building. That's Tean Ean 田园.
There are ample parking inside their shop. If it is full, you can always park across, around Northam Hotel.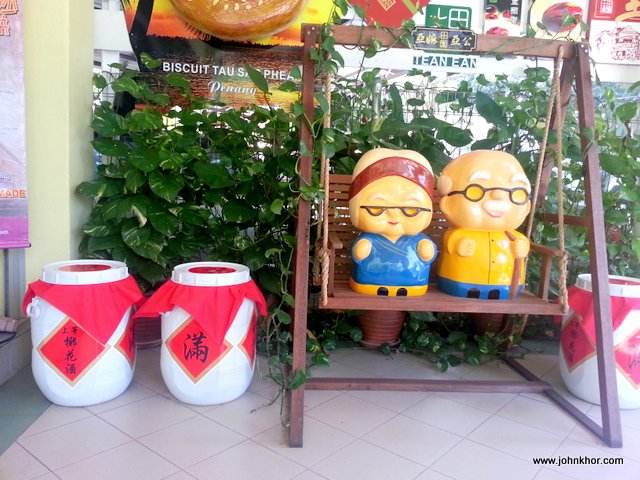 You can take photographs here if you like! Such a lovely and cute old couple.

Founded in 1995, Tean Ean took pride in selling quality and good local products to tourists all around the world and also to locals alike. Tean Ean is also famous for their bah kut teh or called as Pork Bone Soup, freshly baked tau sar pneah and nutmeg products! The owner of the outlet, Mr Teh is a very humble boss. He personally told us on how to cook their famous bah kut teh and the history of this pass-down special bah kut teh recipe from his grandfather in 1900s.

Continue reading →