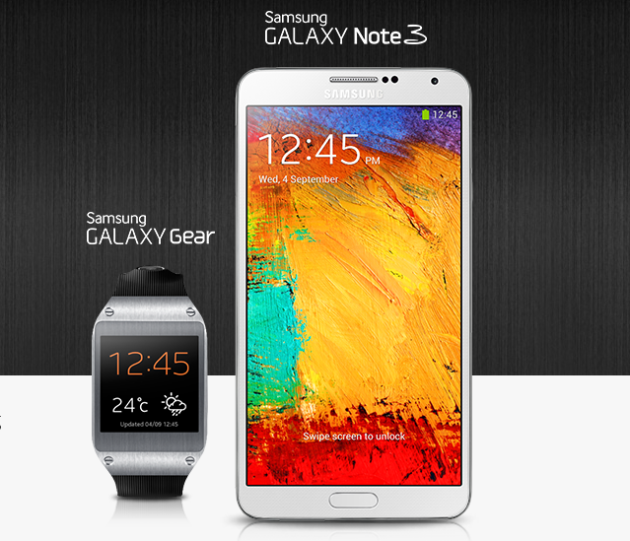 Finally the cat is out of the bag. Samsung Galaxy Note 3 had been revealed together with Samsung Galaxy Gear, the much rumoured wearable from Samsung at the recent IFA Berlin 2013.
And Malaysians are happy folks as we are getting the Samsung Galaxy Note 3 in the 1st batch of launching. iFanboys in Malaysia will be jealous because they still have to wait until somewhere end of 2013 to get their iPhone 5S or 5C.
It is official that we are going to get Samsung Galaxy Note 3 and also together with Galaxy Gear on 20th September 2013. It is still 4 more days to go. Woots!!!

I am so happy that Samsung looks up to Malaysia as one of their potential markets.
And after the official date is announced, rumours have it that the price of Galaxy Note 3 in Malaysia will be RM2,299. There is even an online retailer in Superbuy to reaffirm to this. Click here to see it. I believe that the price will be RM2,299 but we still need to wait for the official announcement from Samsung Malaysia.
We will be getting the 1.9 GHZ Exynos octa-core for the non-LTE-version and the 2.3 GHz Snapdragon 800 quad-core for the LTE version.
Heads down for videos of Samsung Galaxy Note 3 and its specs Continue reading →