Here's  the official promo video for Samsung Galaxy Tab 10.1″.
Samsung Galaxy Tab 10.1″ is rumored to launch in Malaysia in July 2011. Maybe Maxis will launch it with their data plan? Well, we still have to wait for more information.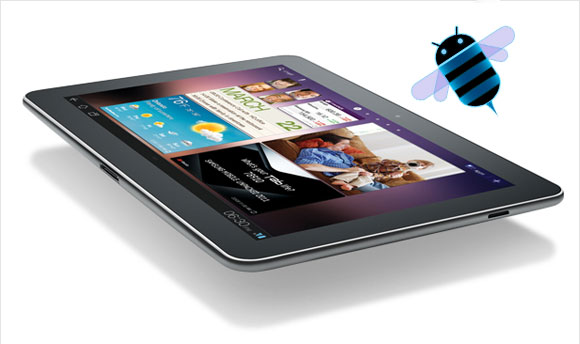 Anyhow, this is a real contender for iPad 2. I wonder if Apple regrets its decision to take Samsung as their supplier. Asians are known to innovate very well. See Japan? I mean not the current Japan,

but last time when Japan started with nothing and became a economic powerhouse. They are able to take something and make it better and cheaper.
Samsung Galaxy Tab 10.1″ is Samsung's come back after their disappointing Galaxy Tab 7-inch. It's thinner than iPad 2. Samsung Galaxy Tab 10.1″ is 8.6mm and iPad 2 is 8.8mm. And it's lighter than iPad 2. Samsung Galaxy Tab 10.1″ is 560g and iPad 2 is 600g. Amazing. Looks like Samsung copied very fast and even outdid Apple.
Samsung Galaxy Tab 10.1″ will come with WiFi only and 3G models and will come with Android 3.1.
Now, the most important question is, "How much is Samsung Galaxy Tab 10.1″ in Malaysia?". This will determine how big the market share will Samsung capture in the tablet market. Acer and Asus has shocked the market by offering their tablet less than RM2,000 and Asus tablet with a docking keyboard is less than RM2,000. I really wonder what is Samsung's strategy for their tablet.
Well, one month plus to go to know the whole thing. Stay tuned for the next update in my blog!
What's your say?